Estimated read time: 4-5 minutes
This archived news story is available only for your personal, non-commercial use. Information in the story may be outdated or superseded by additional information. Reading or replaying the story in its archived form does not constitute a republication of the story.
SALT LAKE CITY — Some state lawmakers and religious leaders asked Utah Legislature on Wednesday to eliminate the sales tax for groceries, arguing that the tax on a necessity like food is a larger burden for the people in the community who are struggling financially.
The Rev. Kim James, pastor of the First United Methodist Church in Ogden, said that her family spent $14.62 in one month on Utah state food taxes. She said although this expense was not a big deal for her, saving a similar amount could make a significant difference for a low-income family who could use that money for five gallons of milk, four gallons of gas or two pounds of ground beef.
"The Coalition of Religious Communities is here today to say that the amount of state taxes prescribed on groceries should be zero. We're calling on the Utah Legislature to eliminate the 1.75% tax on groceries," Rev. James said.
She quoted John the Baptist from chapter three of the Gospel of Luke in the Bible, where tax collectors are told not collect more taxes than is prescribed, saying that the amount prescribed in Utah for food should be zero.
The Rev. Vinnetta Golphin-Wilkerson, pastor of the Granger Community Christian Church in West Valley City, said that her church began a food pantry 17 years ago that was designed to help individuals in times of emergency. Instead, the pantry is now helping families in the community survive.
"I'm here to tell you that Utah state tax on food is unfair, it's wrong, and it's short-sighted. ... Families who are hurt most by this unfair tax are the working poor and families with fixed incomes; families who are facing the pressure of rising housing costs, gasoline costs and other costs of living. It is wrong to tax a human necessity in order to bump up a $1 billion surplus," the Rev. Golphin-Wilkerson said.
She said that inflation is making it harder for families who are at risk of poverty and asked the Legislature to "do the right thing" and end the tax on food to help those who are living on the edge of financial security.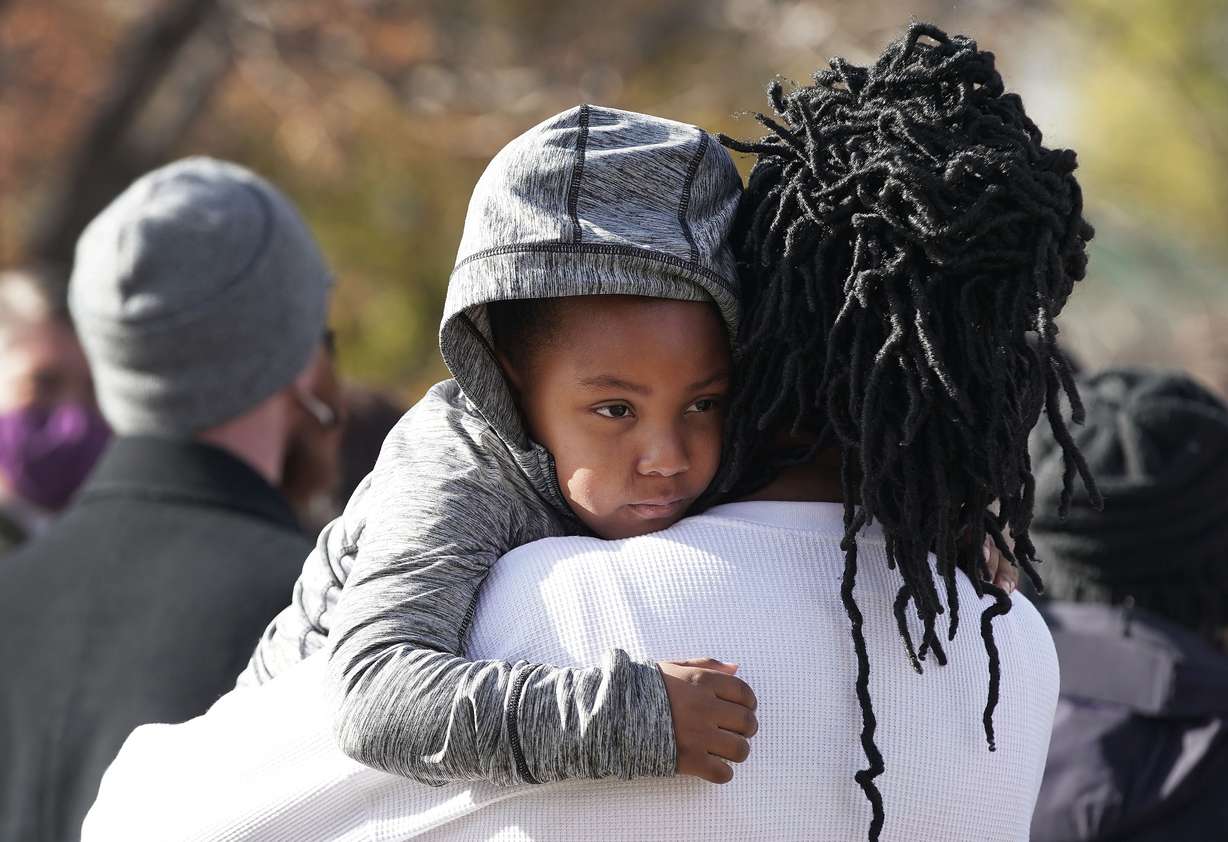 The U.S. Department of Agriculture reported that food prices in Oct. 2021 were 5.4% higher than in Oct. 2020 and are expected to rise further in 2022.
A few Utah lawmakers also spoke at the press conference and said they are supporting a bill to eliminate the food tax that will be considered in the 2022 session of the Utah Legislature.
Sen. Luz Escamilla, D-Salt Lake City, said she previously sponsored legislation to create a task force to consider food insecurity, and the No. 1 thing the task force recommended was eliminating this tax.
"This is the will of the people of the state of Utah," Escamilla said. "I hope my colleagues in the state Legislature hear the voice of the many, many working poor families that right now are struggling and might not know how they're going to feed their kids in the next couple of days, which is a reality for many."
Sen. Derek Kitchen, D-Salt Lake City, said one in every five Utah families has experienced food insecurity in the last year. He pointed to removing Utah's food tax as an opportunity for the Legislature to reduce taxes and make a difference for many Utah families.
---
This impacts those at the lower end of our socioeconomic spectrum, our brothers and sisters of the senior citizen community and working families more broadly. It's time to eliminate the food tax right now.
–Sen. Derek Kitchen, D-Salt Lake City
---
"This impacts those at the lower end of our socioeconomic spectrum, our brothers and sisters of the senior citizen community and working families more broadly," Kitchen said. "It's time to eliminate the food tax right now."
Alex Cragun, a food security advocate with Utahns Against Hunger, said that Utah is one of only 13 states that currently has a food tax for unprepared foods, and that multiple other states have decided to eliminate similar taxes. He said over the last 15 years, multiple polls have shown that over 60% of Utahns support eliminating the food tax.
"With the cost of living growing faster than wages, many working families are struggling on a week-to-week basis. As the state is looking for ways to invest in families, eliminating the sales tax on food will be a straightforward policy change with immediate benefits for struggling Utahns," Cragun said.
He said that food has become a lower percentage of spending, citing the Bureau of Labor Statistics which show that 7 cents of each consumption dollar in 2018 were spent on food, compared to 20 cents in 1960. Despite this, Cragun said it is still a large expense for low-income households, and is the third-largest expense following transportation and housing.
×
Photos
Related stories
Most recent Politics stories