Estimated read time: 2-3 minutes
SALT LAKE CITY — A 30-year-old man accused of stabbing his grandmother 111 times, killing her nine years ago, entered a plea on Thursday of not guilty by reason of insanity and will likely be held in the Utah State Hospital for the rest of his life.
Zachary Cole Weston, 30, was charged with aggravated murder, a first degree felony, in October 2012 in the death of Joyce Dexter, 84. Weston told police at the time that he "stabbed his grandma" and "slit her belly, her jugular and her heart," according to charging documents.
A plea of not guilty because of insanity is rare in Utah because the standard is higher than in many other states, said Weston's attorney, Michael Misner. In Utah, the court has to determine that a person did not know that they were harming or killing a human because of their mental illness in order to make this plea.
"This is what we've thought is appropriate all along," Misner said. "He's happy. His family, which is the victim's family, is happy, and has been pushing for this as well."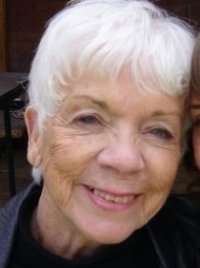 Weston has already been in the care of the Utah State Hospital for the last nine years. Misner explained that the focus of the hospital up until now has been competency restoration, but now that his case is resolved they will focus instead on treatment.
According to Misner, the judge found that Weston was competent enough to enter the plea, accepted the not guilty plea which had been agreed to by Misner and prosecutors, and sentenced him to be committed to the Department of Human Services.
Salt Lake County District Attorney Sim Gill said the judge also found that Weston was insane at the time he was accused of the crime, and that he is still a danger, both to himself and to others.
Weston was diagnosed with schizophrenia at age 15, has been diagnosed with auditory command hallucinations, and believes that other people are actors and are not real, Gill said. He explained that this plea will allow the court to retain jurisdiction over the case and it could address the case again if anything changes with Weston's mental state.
Weston and Dexter's adult daughter had been living with Dexter in Salt Lake City's Avenues neighborhood at the time of her death.
×
Related Stories