Estimated read time: 2-3 minutes
This archived news story is available only for your personal, non-commercial use. Information in the story may be outdated or superseded by additional information. Reading or replaying the story in its archived form does not constitute a republication of the story.
SALT LAKE CITY — An incredible story of survival and heartache after a plane goes down in the desert, just outside of Page, Arizona.
The passenger, who managed to survive, was trapped for four hours, waiting for rescuers — all while sitting next to her husband, the pilot, who did not make it out alive.
"I was holding him for a long time. I pretended that he's just unconscious, and I'm too stupid to feel a pulse," Ute Petersen, 58, told KSL from her home in Morgan Hill, California. "Deep down, I knew he was gone."
Exclusive: Plane Crash survivor talks about her incredible story of survival and heartache. Trapped for 4 hrs inside the plane with her husband who didn't make it. What is now giving her the will to carry on. Only @KSL5TV at 6. pic.twitter.com/RS2dOe5gMn

— Dan Rascon (@TVDanRascon) October 5, 2021
On Sept. 22, Ute and her husband, Jim Petersen, 57, left the Bay Area and were on their way to the Page Airport to meet up with some friends for a weeklong trip to Lake Powell.
About 10 minutes away from their destination, their plane suddenly dropped from the sky.
Ute Petersen said there was no warning whatsoever.
"It was very, very quick. All of a sudden, Jim, I could tell he was getting upset," she said. "He started to maneuver the airplane, hit a bunch of buttons on the dashboard, and then the next thing I know, we're on the ground."
After crash landing, Petersen became pinned in the co-pilot's seat where she was sitting.
"I feel like I got run over by a freight train," said Petersen, who's still recovering from the crash. "I have a lot of injuries — I broke my nose, I have a really big seatbelt burn on my shoulder, I broke my sternum, I broke a couple of ribs, I broke my collarbone. I'm pretty much black and blue all over my body."
While sitting there in the plane, Petersen didn't know what to do. She said there was no way out and no way to call for help because there was no cell service.
Then, suddenly, her phone rang, and it was her friend who was picking her up from the airport, checking in on her.
She credits that call to divine intervention that saved her life. Rescuers found her and took her to a hospital in St. George.
"There is absolutely no reason that call should have gone through," said Petersen.
Inside the plane were the couple's two dogs — Hudson, the golden retriever, and little Kota.
Both dogs survived, but when rescuers arrived four hours later, Hudson bolted out the airplane door.
He was lost for three days in the desert, only to be miraculously found alive.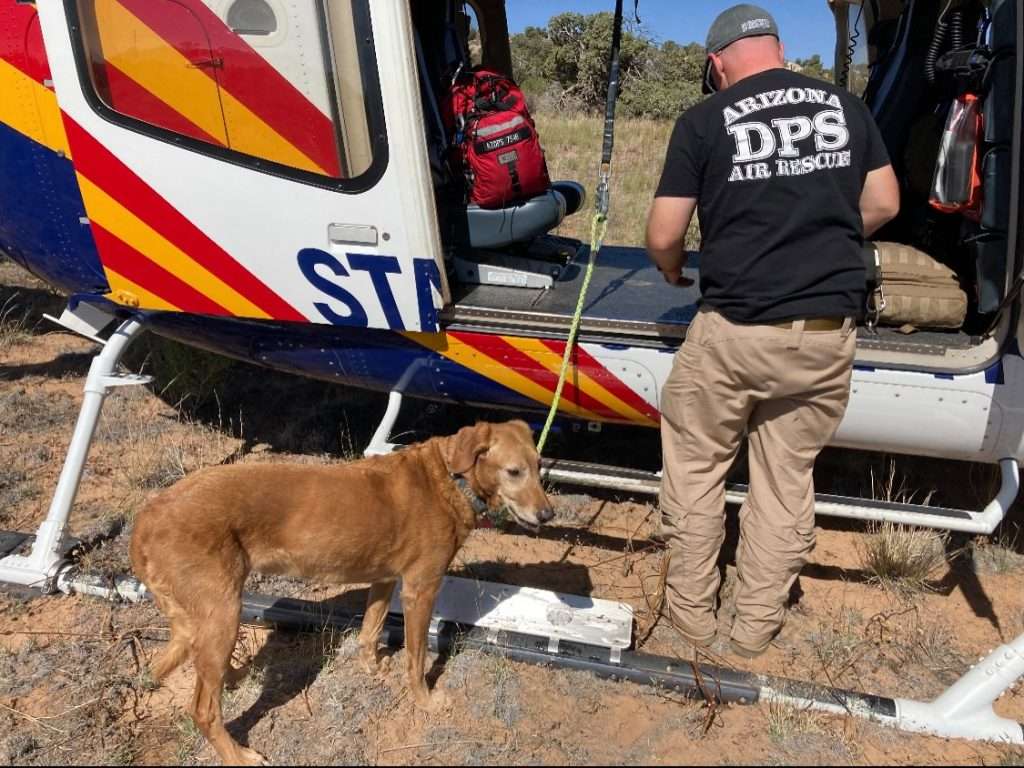 "I already have to wrap myself around losing my husband, and having the dogs back gives me strength and gives me a reason to pull through," she said.
Ute and Jim had just celebrated their 30th wedding anniversary last month and were dreaming of retirement.
"I really loved him very much," she said. "He was my best friend. He was my best friend, my partner, my lover, my husband."
×
Most recent Southern Utah stories