Estimated read time: 3-4 minutes
This archived news story is available only for your personal, non-commercial use. Information in the story may be outdated or superseded by additional information. Reading or replaying the story in its archived form does not constitute a republication of the story.
SALT LAKE CITY — "He was coming after me. There was no doubt in my mind, he was coming after me. He was locked on me the whole time," said Salt Lake police officer Darren Austill.
Austill and fellow officer Nathan Harward were legally justified when they shot and killed 39-year-old Rezek Yaqub Yahya as Yahya charged at Austill while holding a knife, the Salt Lake County District Attorney's Office concluded Friday.
On June 10, Salt Lake police were called to Pioneer Park where a woman was stabbed in the arm and stomach. Harward's body camera video starts as he and Austill arrive at the scene near 300 South and 300 West where the woman is being treated. Paramedics and bystanders point the officers toward Yahya, who is still nearby standing next to a tree in the park.
As the officers started walking toward Yahya, he pulled out a folding knife and opened it, the district attorney's report states.
"Hey, he's got the knife in his hand there," Harward tells his partner.
Yahya is seen in the video standing near a tree while holding the knife, not moving or saying a word.
"Put the knife down," the officer yells. Harward told Yahya to drop knife down three times, according to the report.
As the officers got closer, Yahya started to walk toward them, prompting Harward to tell his partner, "Go Taser." At the same time, knowing that one person had already been stabbed multiple times, Harward drew his gun and held it by his side, Gill said.
But just as Austill was preparing to draw his Taser, Yahya started moving toward him.
"Yahya appeared to 'lock on' to officer Austill and began to run straight at him, holding the knife in his hand as he ran," the report states.
Austill backed up and drew his gun as Yahya's brisk walk turned into a full sprint.
"He wouldn't comply with orders to get down or drop the knife," Austill said. "For sure he was coming after me to do harm, just like he'd done to the lady previously.
"He was coming to kill me. There's no doubt," Austill told the officers conducting the shooting investigation.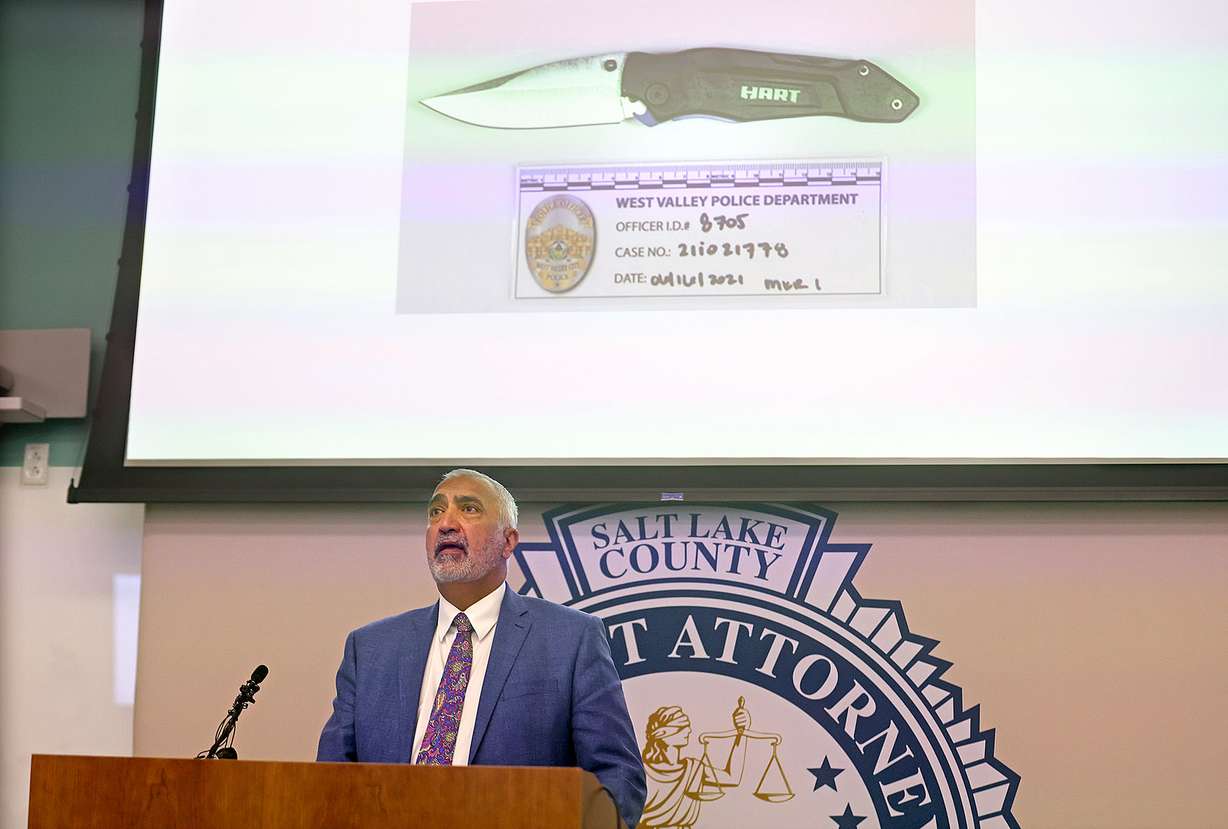 Harward concurred that as Yahya got closer, "he felt like they gave him all the chances they could" but he "wasn't listening to any of their commands," the report states. Harward said he believed Yahya was 20 feet away from Austill when he fired.
The investigation determined that Austill fired three times and Harward once, and that Yahya was struck by two bullets, the report states. From the time Yahya began running at police until the time shots were fired was between four seconds and five seconds, according to the report.
"Mr. Yahya covered over 108 feet in approximately six seconds from when he was by the tree until he fell to the ground," according to the report.
The officers did not hear Yahya say anything during that time and he did not obey any of their commands.
As investigators tried piecing more of the scenario together, they learned that Yahya had become angry at the woman who was stabbed after she allegedly asked him for a lighter. For an unknown reason, that apparently set off Yahya who then attacked the woman, District Attorney Sim Gill said.
The district attorney's office has been unable to find any of Yahya's relatives. After the shooting, a plane ticket was found in Yahya's pocket for a return flight to Chad. The ticket was for a flight two days earlier. Gill did not know Friday why Yahya was not on the flight and did not have much information about his personal history.
Correction: An earlier version incorrectly said Yahya had a plane ticket to Nigeria in his pocket but should have said Chad.
×
Photos
Most recent Utah stories