Estimated read time: 5-6 minutes
This archived news story is available only for your personal, non-commercial use. Information in the story may be outdated or superseded by additional information. Reading or replaying the story in its archived form does not constitute a republication of the story.
TOOELE — KSL is dedicated to shining a light on an important topic during National Suicide Prevention Week. As one Tooele mother knows, it can be frustrating trying to help a loved one who won't readily seek treatment.
A psychiatrist with the Huntsman Mental Health Institute shared how to best help those who need help, but are reluctant.
One-year-old Greyson Mair resembles his father in both looks and charm.
"His little personality, he's quite a character," Summer Smart said about her grandson, laughing. "He just pulls faces — these weird faces out of nowhere, and Jordan did the same thing!"
"You can't tell the difference between the two," she added.
Smart's 24-year-old son, Jordan Mair, took his own life Sept. 3, 2020, leaving behind his parents and siblings, girlfriend, and then 2-month-old son.
Greyson lives out-of-state with his mother, but got to visit Smart in Utah to celebrate Jordan's first heavenly birthday this summer on July 26.
They wrote messages to Jordan on balloons and released them into the sky as a family.
"I can't believe last year that that's what we were doing, and this year, he's gone," Smart reflected.
"He was a happy kid. He really, really was," Smart said of her son. But as he got older, she started to notice changes.
"He started lashing out and getting really angry over silly things," she said.
By age 10, Jordan was diagnosed with depression.
"It did start to get worse. He didn't want to go see a therapist anymore," Smart said. "I don't know that he officially wanted to admit anything was wrong."
Medication and therapy were something Jordan resisted until the end.
"But that was his biggest fear. He didn't want to be 'crazy,' and that was the word he used all the time," she said.
Dr. Brent Kious, assistant professor of psychiatry at the Huntsman Mental Health Institute, said stigma is especially a hurdle for men.
"Men are much more worried about being judged by other people and the stigma that others are going to impose upon them than they are really having negative views about themselves because of their emotions," he explained.
He said many fear they will be perceived differently if they seek help.
"I think it's personal judgment, it's rejection by friends and family members," he said.
Or they fear disclosing their mental illness could have long-term implications for their work or recreational freedoms.
"I've had patients say, 'I don't want to be getting treatment for depression because I'm worried that my employer is going to find out, and then I'll lose my job because they think I'm unstable,'" Kious said.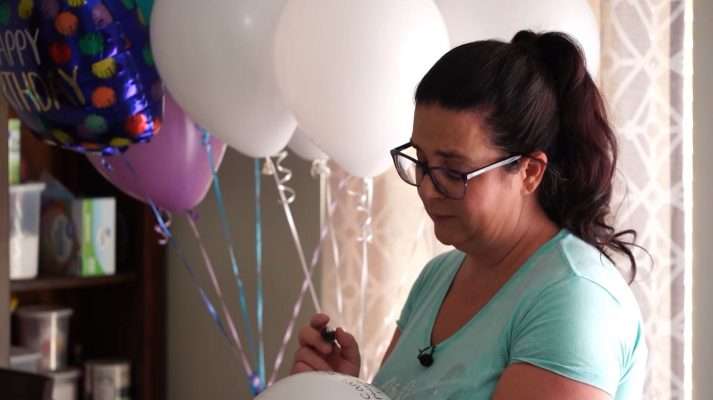 Smart understands the frustration of trying to help someone who wouldn't accept it. She tried to send Jordan links to various mental health clinics just days before he passed away.
"Why wouldn't he just get help?" she said in tears. "Conversations with him were so difficult."
In those instances, Kious encouraged family members to help their loved one understand they're not alone in their struggle.
"I think trying to normalize the experience, like, 'Look, a lot of people have depression. It's really common,'" he suggested.
Kious encouraged people to help them identify something they do care about.
"Maybe they don't really care so much about getting treatment for themselves. They don't necessarily feel bad enough, or they don't feel like it would be worthwhile," he said. "But if you can link it to other things that matter to them — 'How's this gonna affect your kids? You want to be a more effective father or mother and you've found that the way you're feeling gets in the way of that, (or) it's affecting how your work or that's what you tell me.'"
He said those kinds of factors might motivate people enough to get into treatment so they can make a positive change.
Be direct in conversation, Kious suggested.
"'Seems like you're struggling, what's going on? How can I help?'" he said. "You can ask, 'Are you thinking about death? Are you feeling like it's hard to go on like this? Are you thinking about actually killing yourself?'"
"You shouldn't be shy when asking what's going on with them," he added.
He also reminded people to use the right language when discussing mental illness.
"'Crazy' isn't a word that we use because it really doesn't mean a lot, except stigma," he explained. "Distinguishing getting treatment for a mental health condition or having depression, or some other specific diagnosis, and being 'crazy' is important… and maybe if we can just dissociate those terms, people will feel a little bit more open to getting treatment for something like depression."
Kious said with the right treatment, suicide is preventable and there is hope.
"No matter how bad you've been feeling, or really even how long you've been feeling that badly, if you get treatment, if you get the right kind of support, the things that make suicide seem like an option will probably go away," he said.
"Suicide is fundamentally a very permanent solution to what is almost always a temporary problem," Kious said. "If they can remember that in that moment, when, you know, they're right at the brink, I think it can be life-saving for them."
Smart is now sharing her story online for other parents who have lost a child or loved one by suicide in hopes of saving the life of another so they can be there for the family who needs them.
"I want people to know it's okay to talk about it," she said. "Don't be afraid to get the help. It's such a common occurrence that there's nothing to be ashamed of."
Smart takes comfort in knowing her son is watching over her grandbaby, Greyson.
"He is looking out for him, I know he is," she said. "He loved that little boy, even before he was born."
Suicide prevention resources
If you or someone you know is struggling with thoughts of suicide, call the suicide prevention hotline at 1-800-273-TALK.
Crisis Hotlines
Utah County Crisis Line: 801-691-5433
Salt Lake County/UNI Crisis Line: 801-587-3000
Wasatch Mental Health Crisis Line: 801-373-7393
National Suicide Prevention Lifeline: 1-800-273-TALK (8255)
Trevor Project Hotline for LGBTQ teens: 1-866-488-7386
Online resources
×
Photos
Most recent Utah stories