Estimated read time: 3-4 minutes
SALT LAKE CITY — Utah students are heading back to school starting this week. As they return to the classroom, here are five things you should know about the start of the school year and COVID-19.
Masks
Under state law, wearing masks at school is not required, but health authorities and many schools strongly recommend wearing them.
State law authorizes local health authorities to issue orders of constraint, but county legislative bodies can overturn the orders.
Last week, Dr. Angela Dunn, executive director of the Salt Lake County Health Department, issued an order that called for mandatory masking of elementary school-age children who are not yet eligible for vaccination while indoors, but shortly after the order took effect, the Salt Lake County Council voted 6-3 to terminate it.
Families must decide for themselves whether their children will wear masks to school.
"What we do know is that masks work best if everyone wears them. They don't work terribly well for the person who is wearing a mask if everyone around them is shedding virus. We do know that school can be safe in person, but it can't be safe if we don't have universal masking," said Dr. Andrew Pavia, chief of the division of pediatric infectious diseases at University of Utah Health and director of hospital epidemiology at Primary Children's Hospital in a recent briefing with reporters.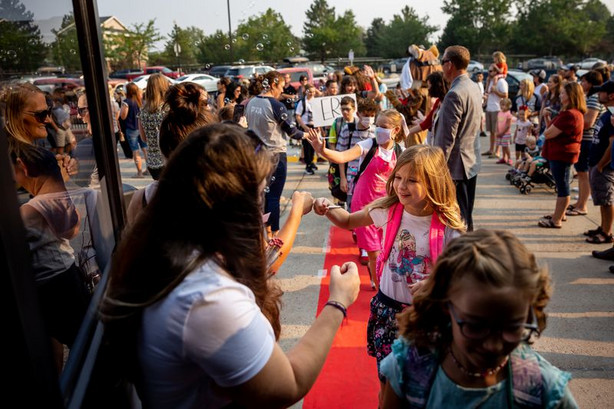 Health authorities and many school districts recommend vaccination for COVID-19 among all eligible groups, but it is not required for students to attend K-12 public school or participate in extracurricular activities.
However, Utah students, educators and staff who are fully vaccinated can continue in-person learning and participate in extracurricular activities, even if they are exposed to COVID-19, according to the Utah Department of Health K-12 school recommendations.
Masks on school buses
Under a Centers for Disease Control and Prevention order, passengers and drivers must wear masks on school buses operated by public and private school systems regardless of vaccination status.
"This order did not come from the Utah Department of Health and the department is not responsible to enforce this order. Local education agencies will need to determine how to respond," according to a statement from the Utah Department of Health.
Test to Play, Test to Stay
There is no Test to Play protocol this fall. Last year, participating schools and districts required students participating in sports and other activities to be tested for COVID-19 every 14 days using rapid antigen tests. Under the testing initiative, 95% of scheduled athletic events were able to be held, according to University of Utah researchers.
Although there is no protocol for testing, one high school game was canceled late last week after one Highland High School football player who was symptomatic tested positive for COVID-19 and contact tracing was initiated.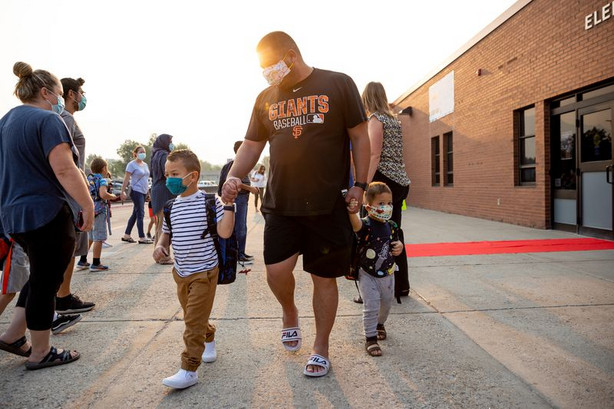 Test to Stay will continue to occur under certain circumstances.
Under SB107, a Test to Stay is required if: Schools with 1,500 or more students have 2% of their students test positive for COVID-19 within the previous 14 days. Schools with fewer than 1,500 students have 30 students test positive for COVID-19 within the previous 14 days.
When a school meets the threshold, the school district or charter school will work with their local health department to offer testing for all students.
COVID-19 dashboards
Families can monitor COVID-19 cases at the school level and in their communities on the websites of their respective county health departments. Salt Lake County's dashboard can be found here.
Some school districts will also provide district-level information on their respective websites.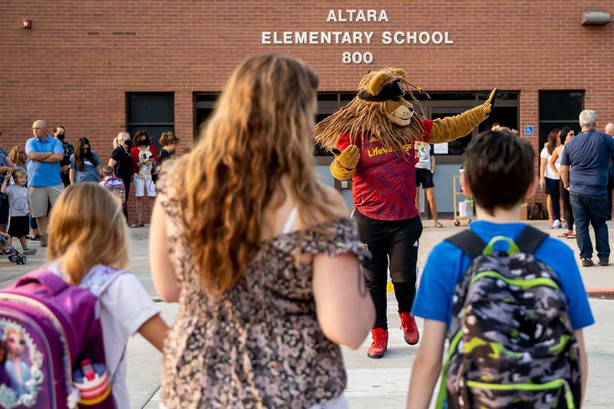 ×
Related Stories