SALT LAKE CITY — It's been a remarkable summer for Utah native Nathaniel Coleman.
Amid another surge in coronavirus cases and travel restrictions related to the current pandemic, Coleman took a trip to Japan with some of his best friends, raced up walls to see who could rise the fastest, and faced the adulation of millions of Americans back home.
Oh, and he also won an Olympic medal.
The 24-year-old silver medalist of the Tokyo Summer Games finished second in the first-ever year that sport climbing was added to the Olympic program. But that was only part of the excitement the past few months he received that included winning one of Team USA's 113 medals, the most of any country.
"Preparing for the Olympics has been some of the most intense but meaningful training I've ever done," Coleman told KSL.com on a conference call with North Face, one of his sponsors and a founding sponsor of USA Climbing. "Topping it off with a silver medal was something I never thought was possible."
The Murray High graduate had to rally on to the podium as his emerging sport debuted to an Olympic audience. But rallying was something Coleman does best, especially after narrowly qualifying for the eight-man final in the combined event that mixes speed, bouldering and lead disciplines into one score for the Summer Games.
He most recently finished 12th in the world championships in 2019, including a 17th-place finish in bouldering and 34th in speed. He's also been among the top rising climbers in the world, including a second-place finish at the World University Championships in 2016 when he was just 19 years old.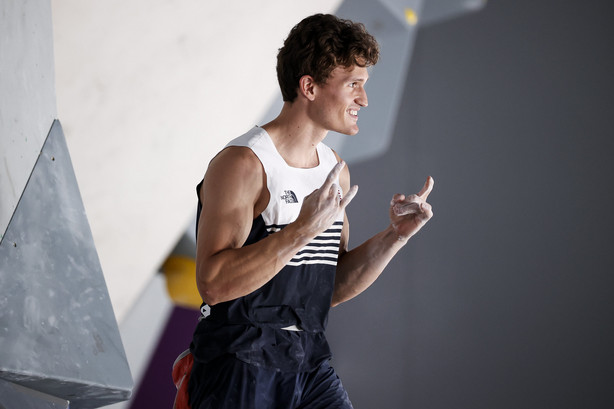 So when Coleman finished the initial qualifying rounds, several spots behind 17-year-old American teammate Colin Duffy of Colorado, he was pumped. And while the former University of Utah student was celebrating his teammate's entry into the eight-man final, a minor miracle started to happen for him.
He started climbing up the ranks — all the way up to No. 8, just enough for the final after earning a spot on the U.S. Olympic team with a seventh-place finish in the International Federation of Sport Climbing combined qualifier in November 2019.
"After I finished climbing in qualifiers, I was pretty sure — no, I was almost positive — that I hadn't qualified for finals," Coleman said. "Then watching the scores slowly change, it was an amazing experience. I was over the moon to be competing in final, which was my goal going into the competition."
A few days later, Coleman was a renewed climber. He posted a personal-record time of 6.21 seconds for sixth place on the speed run, added a third-place finish in bouldering (his specialty), and capped off the final discipline with a 34+ on lead for fifth place to clinch his second-place average.
"I knew my previous placement had no correlation to my finish in finals," he said. "Climbing is such a dice roll. So I didn't let it affect me, going into finals in last place."
Duffy, who finished third in qualifying, took home a seventh-place finish in the men's combined. One night later, Colorado native Brooke Raboutou added a fifth-place finish in the women's combined, her same placement in the qualification round that also saw Salt Lake City resident Kyra Condie place 11th.
It was a strong start for USA Climbing in its maiden Olympic run and continues a strong year for the emerging sport, which recently relocated its headquarters to Salt Lake City and invested in an 11,500-square foot national indoor climbing center located downtown.
"This team is pretty special," said Raboutou, an incoming freshman at the University of San Diego. "I'm so excited that our U.S. team has been able to step it up this last year. I think we all feel each other's energy and are thriving off each other as a team, and that's just making a big difference. We're here to stay, so we're excited."
Utah has played a key role in the sport's emergence, too. Besides an indoor facility that includes 200 feet of bouldering surface, a 20-foot section of wall that mimics speed climbing runs like the one used in the Olympics, and two adjustable walls for a variety of exercises, the city is home to dozens of world-famous outdoor runs in Little Cottonwood Canyon and within a three-hour's drive of hundreds more scattered throughout the Wasatch Front and Southern Utah.
"It helps with our training program and provides structure," Coleman said of the new hub. "I feel like Salt Lake is definitely one of the hubs — if not the main hub — for competitive climbing in the United States. It doesn't hurt that Utah is also one of the hubs for outdoor climbing in the United States, either."
The new facility and headquarters have brought dozens of U.S. climbers to Salt Lake City for training since USA Climbing began relocating from Boulder, Colorado, three years ago.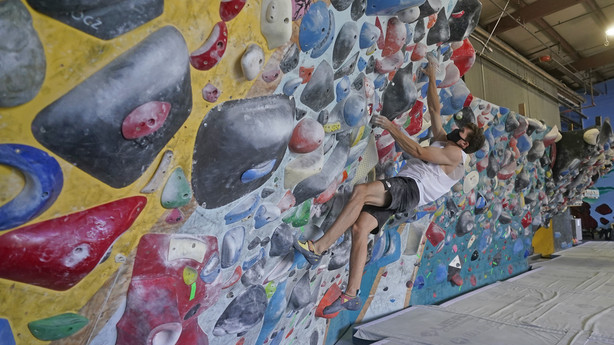 Among those is Condie, the U.S. Olympian who has trained regularly with Coleman, both on walls and running wind sprints on the track at East High School.
The Minnesota native lives full-time in Salt Lake City, and attributes the group to making her Olympic dreams a reality 10 years after undergoing spinal surgery to fuse together 10 vertebrae that corrected severe scoliosis in her back.
"As soon as climbing got into the Olympics, it was a dream turned into a reality, or potential reality," said Condie, the 2018 Pan American champion. "And then realizing that, qualifying and now finally being here after a two-year wait has been, honestly, a dream."
The level of commitment to the sport has also raised significantly, in large part due to its prominence in the Olympic Games and other major qualifiers.
Coleman doesn't plan on competing in the IFSC World Championships in September — all professional athletes need a break. But he'll likely compete in the World Cup for bouldering later this year to maintain his worldwide top-10 ranking in the discipline.
He'll head to it with a bundle of new and improved sponsorships, including North Face, which designed the Olympic uniforms for Team USA, as well as the host nation Japan, Korea and Australia.
"They were definitely the best uniforms I've ever climbed in," he said. "They were pushing competitive climbing before it was cool, too."
×
Photos
Related Stories