Estimated read time: 3-4 minutes
This archived news story is available only for your personal, non-commercial use. Information in the story may be outdated or superseded by additional information. Reading or replaying the story in its archived form does not constitute a republication of the story.
PROVO — Justina Tavana's research has taken her from a biology lab in Provo to towns in her home country of Samoa.
Now it's bringing her to living rooms and porches in Utah and Hawaii, where she's recruiting Pacific Islander families in a broad study to better understand and identify Alzheimer's disease within the community. The group is thought to be at greater risk for the illness that affects a person's memory and ability to think, but there's little research exploring genetic links and other factors.
Tavana, a doctoral candidate, is one of several scientists at Brigham Young University, and more nationally, who are working to study Pacific Islanders and Native Americans. Many leading the project — and others contributing — are scholars of the same heritage.
"We're native scientists working in our native communities, and trying to find ways to treat dementia," Tavana said. "Hopefully this is one way that we can help."
In addition to analyzing DNA, Tavana and her colleagues are seeking to better identify the disease by tweaking diagnostic tools so they take a person's language and culture into account.
Tavana, who speaks Samoan and Tongan, has had assessments drafted in those languages with help from translators and is working on crafting new questions. Prior versions asked patients to draw a clock at a certain time of day, for example, but not everyone in the communities she's studying has a formal education.
A $14.6 million grant from the National Institute on Aging is helping to cover the cost of the project that's being led by Alzheimer's researcher and BYU-Hawaii President John "Keoni" Kauwe, along with his counterparts at Washington State University and the University of Miami.
There's no known cure for the disease, but the researchers are hoping to get the word out about help available, especially for those diagnosed before age 65 with early onset Alzheimer's disease. In addition to therapies that can slow or stop decline, there are programs to help loved ones plan for the future.
With help from younger generations of Pacific Islanders, Tavana is working build trust among older adults in the communities that have long received poor treatment and been subjected to abuse by the medical system.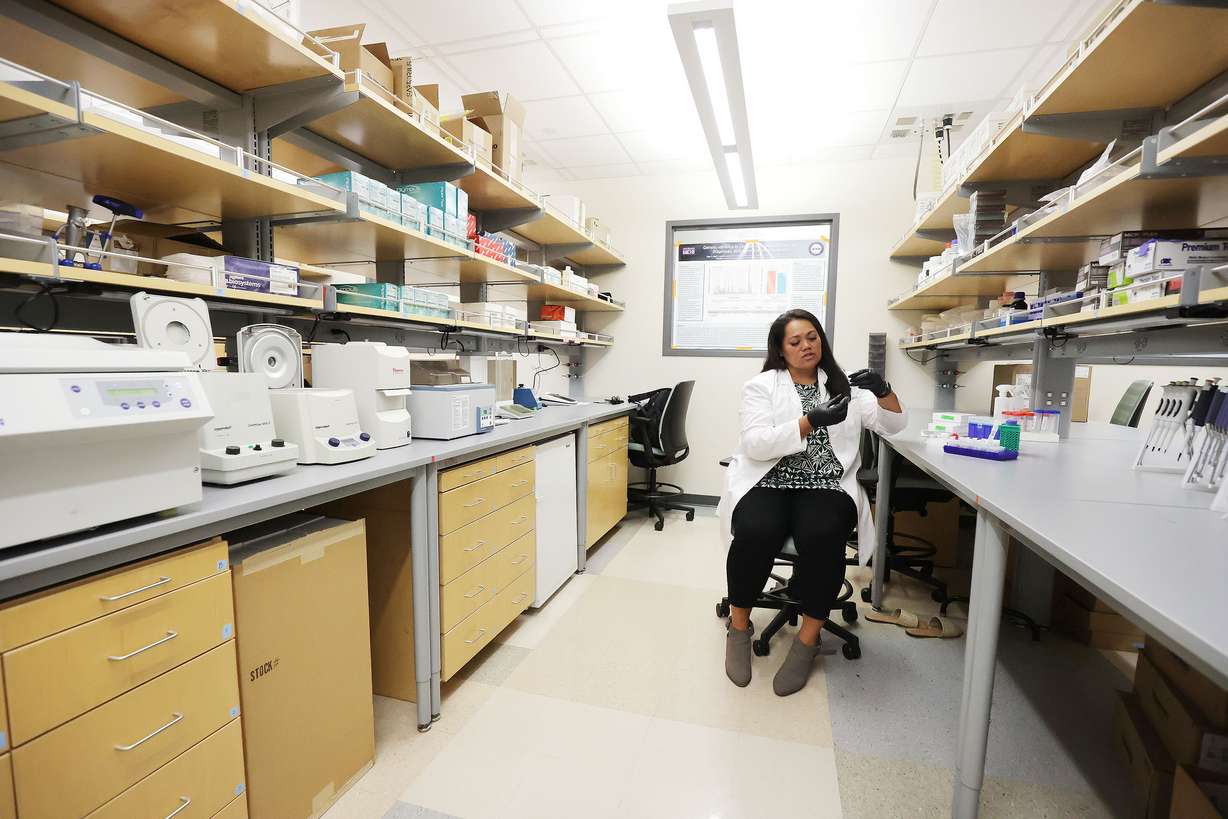 "They have had — unfortunately — a really long history of bad researchers coming to their islands, and so they're a little more hesitant to be researched," Tavana said. But when she visits, many are excited to hear that she's pursuing a doctoral degree and are open to learning more about the project.
"When they see and feel that I'm really there to help them, that changes a lot," Tavana said.
The groups she and her colleagues are analyzing — American Indian, Alaska Native, Native Hawaiian and Pacific Islanders — have different cultures and live in many different places. But each tends to have greater rates of factors linked to dementia, including hypertension, type 2 diabetes and lower socioeconomic status.
Mental health plays a role, too. For those with depression and anxiety, research shows dementia sets in two years earlier, said Kawika Allen, a psychology professor at BYU and a consultant on the study.
Allen, who specializes in mental health among Pacific Islanders, said the new study reflects a growing number of researchers nationally who are of Pacific Islander and Native American heritage.
"It's not just a passing interest," said Allen, who is from Hawaii. "It's really deep-seated into who we are, and the passion really comes from our heart, our aloha, to give back to our communities."
×
Photos
Most recent Utah stories