Estimated read time: 4-5 minutes
This archived news story is available only for your personal, non-commercial use. Information in the story may be outdated or superseded by additional information. Reading or replaying the story in its archived form does not constitute a republication of the story.
SANDY — For the first time all season, Real Salt Lake opened Rio Tinto Stadium to full capacity, welcoming a full house on the Fourth of July weekend as it prepared to faced Los Angeles FC.
The stadium was decorated differently Saturday night. But the result was the continuation of the past two months.
Jose Cifuentes scored the go-ahead goal against the run of play in the 69th minute, and LAFC held off Real Salt Lake 1-0 in front of an announced crowd of 18,253 fans in a full-capacity Rio Tinto Stadium for the first time since last March.
Tomas Romero made three saves to earn the road shutout for LAFC (4-4-3, 15 points), which won for just the second time in two seasons on the road.
RSL (3-3-4, 13 points) dropped points at home for the second time in seven tries this season, falling to 2-3-2 at Rio Tinto Stadium in 2021.
Real Salt Lake outshot the visitors 14-9, including holding LAFC to 4-1 shots on goal with 57% of possession. But the visitors' one chance — through Eddie Segura through Cifuentes in the 69th minute — was all they needed.
"We created as a team very good chances today," said RSL midfielder Albert Rusnak, who had a team-high five critical passes. "Once again, we got punished. It's been a couple of things that they created, and one of them went in. We haven't capitalized on the chances we created. It's frustrating."
RSL opened on the offensive foot, outshooting the visitors 3-0 with 52% of possession in the opening moments of the match. A starting lineup that featured Rubio Rubin as a lone striker, with Rusnak and Maikel Chang surrounding forward-thinking Damir Kreilach on either wing, kept LAFC pinned deep for much of the first half.
Rusnak found Chang for the best chance through a scoreless hour of play, but Chang's left-footed rip from the center of the box was blocked to keep the match knotted.
Moments later, Rusnak earned a free kick just outside the penalty box with a light-hearted trip from LAFC's Mark-Anthony Kaye. But Kreilach's well-struck attempt soared over the crossbar in the 65th minute.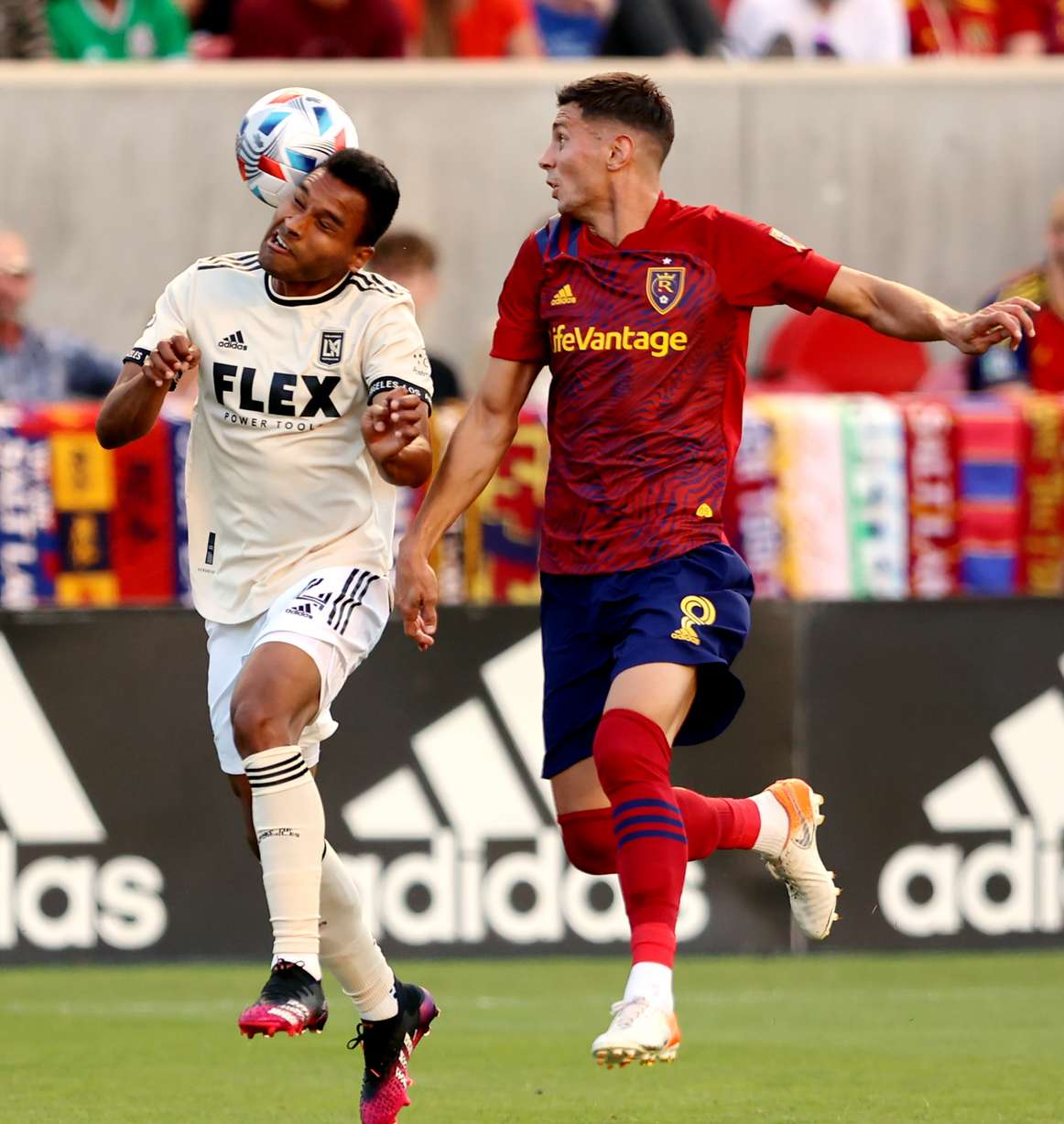 Real Salt Lake was getting plenty of chances. They just weren't converting them.
It proved deadly just ahead of the 70th minute.
Cifuentes, who checked in as a substitute less than three minutes prior, took one touch from Segura around the penalty spot and pushed the ball inside the right post to give LAFC a 1-0 lead.
"Unfortunately on that play, we didn't have anyone there to keep that play," RSL midfielder Nick Besler said. "It was a good cross, a good finish. We just have to correct it and make sure it doesn't happen in future games."
Moments later, Segura flew back on to tip Rubio Rubin's chip on goal off the line to preserve the shutout.
It was that kind of night for Salt Lake. LA converted its chances, and RSL — which had the bulk of them — couldn't find its own finishing.
Rinse. Repeat. And the club dropped points for the seventh time in eight matches.
"Throughout the whole game, I thought we were attacking well from the left-hand side," Rusnak said. "We created as a team very good chances today. Once again, we got punished. It's been a couple of things that they created, and one of them went in. We haven't capitalized on the chances we created. It's frustrating."
The visitors got a little help from some shrewd gamesmanship, as well. Diego Rossi earned a yellow card in stoppage time as he shuffled to the sideline, with RSL midfielder Pablo Ruiz practically dragging the Uruguayan international by his shirt to the sideline.
"A lot of flopping, a lot of going down and breaking the momentum. That was obvious to me," said RSL coach Freddy Juarez, flirting with a potential league fine for criticism of officiating. "I saw an LAFC that I haven't seen in a long time.
"Teams will do on the road what they feel they need to do to get a result. It's up to the ref to control that."
Real Salt Lake returns home for an away match with Salt Lake City-based Vancouver Whitecaps FC on Wednesday night. Kickoff is scheduled for 8 p.m. MT.
×
Photos
Related stories
Most recent Real Salt Lake stories