SALT LAKE CITY — Longtime business and technology leader Nate Hatch has been named president of Deseret Digital Media, according to an announcement by Deseret Management Corp. CEO Keith McMullin Thursday.
Hatch succeeds Greg Peterson, who will move to the newly created managing director of strategic initiatives for Deseret Management, where he served previously as chief revenue officer. Deseret Management Corp. is the parent company of Deseret Digital Media.
Hatch moves into the president's chair at Deseret Digital Media after a stint as the company's chief technology officer. Deseret Digital Media brands include KSL.com and KSL Classifieds. The company also provides technical expertise for sister company websites Deseret.com, Church News and other digital assets owned by Deseret Management Corp.
"Nathan Hatch brings to Deseret Digital Media an impressive combination of entrepreneurial, digital and leadership talent that will extend its news and marketplace offerings to an even broader spectrum of consumers in Utah, the Intermountain West and beyond," McMullin said. "Building on the foundation so ably laid by his predecessors, Nathan will further enhance the services of KSL.com, services considered indispensable by millions of satisfied consumers each year.
"Companies go through stages, and DMC is fortunate to have talented people who provide leadership commensurate with the needs of its companies. As its president, Greg Peterson has provided valuable leadership in defining Deseret Digital Media's respective businesses and aligning the talents of its employees with those business interests. His unique abilities are now being applied to other growth opportunities within DMC's family of companies."
Kirby Brown, chief financial officer for Deseret Management Corp., said Hatch's extensive and wide-ranging technology background matches well with plans to grow and expand Deseret Digital Media's reach.
"Nate brings some great experience both on the technology side and in entrepreneurial business development," Brown said. "His skill sets are well aligned with plans to continue to drive opportunities for the Deseret Digital Media brands."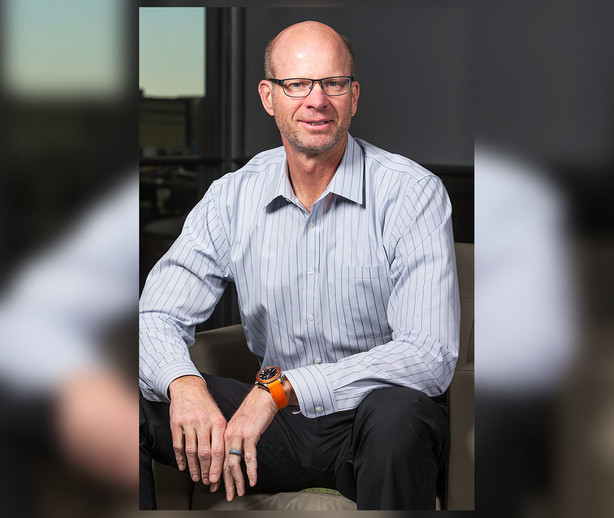 Hatch has spent decades in executive-level technology and business leadership positions. Before joining Deseret Digital Media, he led Brigham Young University's Office of Information Technology as assistant vice president. Hatch has also held leadership positions at several companies, including C7 Data Centers, Times Mirror, Novell and WordPerfect.
Hatch said he's looking forward to taking on the challenges of the new position and noted he's joining a "very, very talented" Deseret Digital Media team.
"I think there are a lot of really unique opportunities at Deseret Digital Media ... and I'm excited about where we can take it in the future," Hatch said. "I believe that every successful product or service must ultimately bring people together in some way. And the team at DDM is well positioned to do just that."
Hatch said his experience with innovative companies, including legendary Utah tech startups like Novell and WordPerfect that went on to build global businesses, has underscored the importance of solving for marketplace challenges and developing unique products.
McMullin said Deseret Digital Media, launched in 2009, has grown to become one of the most vibrant companies in the Deseret Management portfolio.
"Deseret Digital Media is one of the gems in DMC's family of companies," McMullin said. "It meets a variety of consumer needs daily and KSL.com keeps people abreast of vital news on a real-time basis, contributing in a significant way to an informed citizenry.
"KSL Marketplace provides people valuable help in finding what they wish to buy, locating where they wish to work, and selling what they wish to sell. These brands are indispensable for many in daily life."
Deseret Management Corp. is owned by The Church of Jesus Christ of Latter-day Saints, overseeing life insurance, hospitality and media businesses including Deseret Digital Media, Deseret News, KSL Television & Radio and Deseret Book.
×
Photos