SANDY — Shortly before noon at Rio Tinto Stadium, a loud cheer erupted from the south end of the stadium's pitch.
It wasn't Real Salt Lake, which owns the venue, holding training during the FIFA-approved international break. It wasn't a youth soccer tournament or high school championship, either, celebrating a goal.
It was the United States men's national team opening training Tuesday before capping a revitalizing training camp that included a friendly in Switzerland and the CONCACAF Nations League.
For fans — and players — of the national team, there's a lot to celebrate right now: several club trophies with American prospects, a Nations League title, and a win over a heated archrival, to name just a few.
In many ways, Wednesday's international friendly against CONCACAF rival Costa Rica at Rio Tinto Stadium (5 p.m. MT, ESPN2) will be a victory lap for the United States after a 3-2 extra-time win over archrival Mexico in Sunday's championship of the CONCACAF Nations League.
This group is having fun, and why shouldn't they be? But there's still one match left on the current business trip.
"Mentally, you always have to stay in a positive space," said U.S. midfielder Tyler Adams, who plays for RB Leipzig in Germany's Bundesliga. "Whether you win or lose, you have to turn around in qualifying. We have a really good group of guys, and I think that's going to go a long way to grow that bond.
"Having a young group with some veterans sprinkled in, they keep us focused on the next task," he added. "Focusing on Costa Rica is important. We're very professional. We're going to have fun, have laughs, but guys are still serious and there's good structure on the team."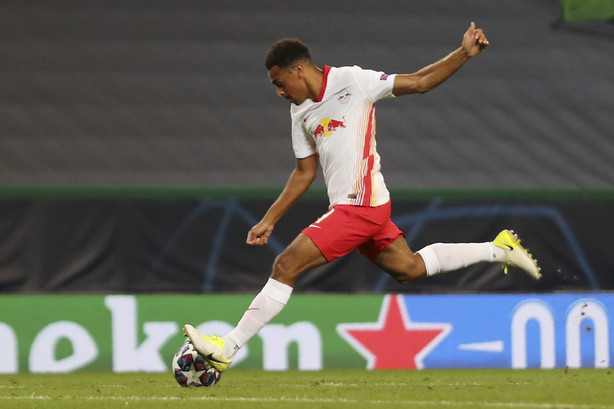 And while all eyes turn toward World Cup qualifying in the fall (with apologies to this summer's Gold Cup, which will likely feature a B-team roster, at best), this week is not a bad time to recognize how far the national team has come since the dark days and embarrassing loss to Trinidad and Tobago in 2017 that resulted in the United States missing out on the World Cup for the first time since 1986.
And yet, there's still a job to do.
After all, that same American side is treating the trip to Utah as if it were one round of World Cup qualifying in the fall, which means Costa Rica would represent the third CONCACAF opponent in eight days for the squad.
Regardless of the trophy the team held in tow on the flight from Denver to Salt Lake International, the Americans have a job to do. Anything short of nine points from three matches against Honduras, Mexico and Costa Rica won't be marked as a success before the players head off on holiday and only a few (if any) return for this summer's Gold Cup.
"The whole point of having this game against Costa Rica is to replicate the cadence of World Cup qualifying," Adams said. "I believe in four of the five qualifying windows, we'll have three matches in that window, a seven-day span.
"It's an important test for us. After winning the Nations League … it's important that we try to replicate a 9-point window, which will be important in qualifying."
U.S. Soccer says around 17,000 tickets have been sold for Wednesday night's match, the team's first trip to the Beehive State since 2017. A select number of tickets remain available at RioTintoStadium.com for the friendly, which will be televised on ESPN2, UniMas and TUDN.
The match won't be without changes from Sunday night against Mexico. Both goalkeeper Zack Steffen and defender Bryan Reynolds will be out with bone bruises on the knee, and U.S. coach Gregg Berhalter doesn't plan on calling in new substitutes for this group's finale. Matt Miazga has also departed to finish preparations for a wedding (his own) next week, and Nashville SC center back Walker Zimmerman will fly in late Tuesday night to replace him.
The departures could leave the door open for Real Salt Lake goalkeeper David Ochoa to see playing time, though the RSL Academy product appearing in his first U.S. national team camp is likely to be listed behind one of the heroes of the Nations League final, Ethan Horvath, in goal.
It would be a great storyline to see the local product earn his first cap in the local stadium. Though Berhalter didn't mention who would start Wednesday, he did praise Utah, Salt Lake City and Real Salt Lake for hosting the first match since that Nations League final.
"It's always good to be back in Salt Lake," he said. "We enjoy the tremendous fan culture here in Utah."
Nothing out of Berhalter's camp alludes to Ochoa — or anyone else, for that matter — falling out of favor with the team, either. With a busy summer that includes the CONCACAF Gold Cup followed by World Cup qualifying in the fall, the 47-year-old national team manager will use every opportunity he can get to develop each position on his roster — no matter how deep.
"It's going to be about a group," Berhalter said. "It's not going to be about a Starting XI. We're using this trip to gain valuable information about that."
That group, though? It's a pretty good one.
Maybe 2021 isn't the golden age of American soccer, but it's pretty close to the highlight days when Tab Ramos, Claudio Reyna and Alexi Lalas were representing the Stars and Stripes overseas in some of Europe's biggest leagues.
The biggest difference this year? Those same Americans are also winning at the highest levels.
Pulisic is coming off the UEFA Champions League title with Chelsea, the first American to start and win a Champions League final in the country's history.
Tim Weah just helped Lille win Ligue 1, beating out powerhouses Paris St. Germain, Monaco and Lyon to sit atop the French table a couple of years after the Brooklyn native of French and Liberian descent committed to the American program.
The list goes on. Weston McKennie features alongside Cristian Ronaldo at Italy's Juventus. Mark McKenzie lifted the Belgian Cup last year with Genk, Steffen was in goal with Manchester City to become the fourth American to win England's League Cup, and Gio Reyna helped Dortmund to the DFB Pokal in Germany.
Even the crown jewel of European soccer — FC Barcelona — features a young American prospect for the first time in the modern era. Netherlands-born Sergino Dest was on hand as La Masia won the Copa del Rey this year, with the 20-year-old fullback scoring two goals in 30 appearances for the side known best for Lionel Messi and the secessionist strip of Spain known as the capital of the Catalan people.
It's a young group — the average age of Sunday's starters was just 24 years, 206 days, or the youngest American group to start a final in U.S. Soccer history.
"It's going to be a big test for a lot of us," Adams said. "But we're very lucky to be in the position we're in.
"We're 23 deep, and can rotate on the team and not lose the quality we need. I know in the past, that hasn't always been the case."
---
How to watch: international friendly
USA vs. Costa Rica
When: Wednesday, June 9
Where: Rio Tinto Stadium
TV: ESPN2 (English), UniMas, TUDN (Spanish)
Streaming: WatchESPN
Tickets: RioTintoStadium.com
×
Related Stories