Estimated read time: 2-3 minutes
SALT LAKE CITY — With about 100,000 daily drivers, the I-80 and I-215 east belt near Parleys Canyon and the Wasatch Mountains are two of the key traffic arteries in and out of Salt Lake City.
It's also the site of one of the bigger construction projects among the 180 or so currently underway in Utah.
Tuesday evening marks the beginning of a large-scale reconstruction project to keep the important freeway running, but state transportation officials said that also means drivers should use caution and prepare for lane shifts, work zones and uneven pavement in portions of I-80 and I-215 at times for the foreseeable future.
All of the construction is a part of Utah Department of Transportation's I-80 and I-215 Renewed project, which will ultimately repair the pavement between 1300 East to 2300 East and I-215 from 3300 South and 4500 South; add a new eastbound I-80 lane between 1300 East and 2300 East; reconstruct bridges at 1300 East, 1700 East and 2000 East and widen a bridge at 2300 East.
UDOT spokesperson John Gleason called it a "really important" project. Transportation officials believe it will help reduce travel delays and also improve the condition of the freeways in a way that hasn't really been done since it was first constructed in the 1960s.
"We've done a lot of patchwork over the years, but this is really going to rebuild the freeway out here, replacing the pavement with brand new concrete," Gleason said.
Some of the many drivers who use the freeways will see changes tied to the project this week. Starting at 9 p.m. Tuesday, eastbound and westbound lanes of I-80 will shift to the freeway's outside lanes between 1300 East and 2300 East as crews work to repair the center part of the freeway. Given the construction work and also objects like drainage grates and uneven pavement, UDOT officials say it's important that all motorists follow the posted speed limit in the construction zone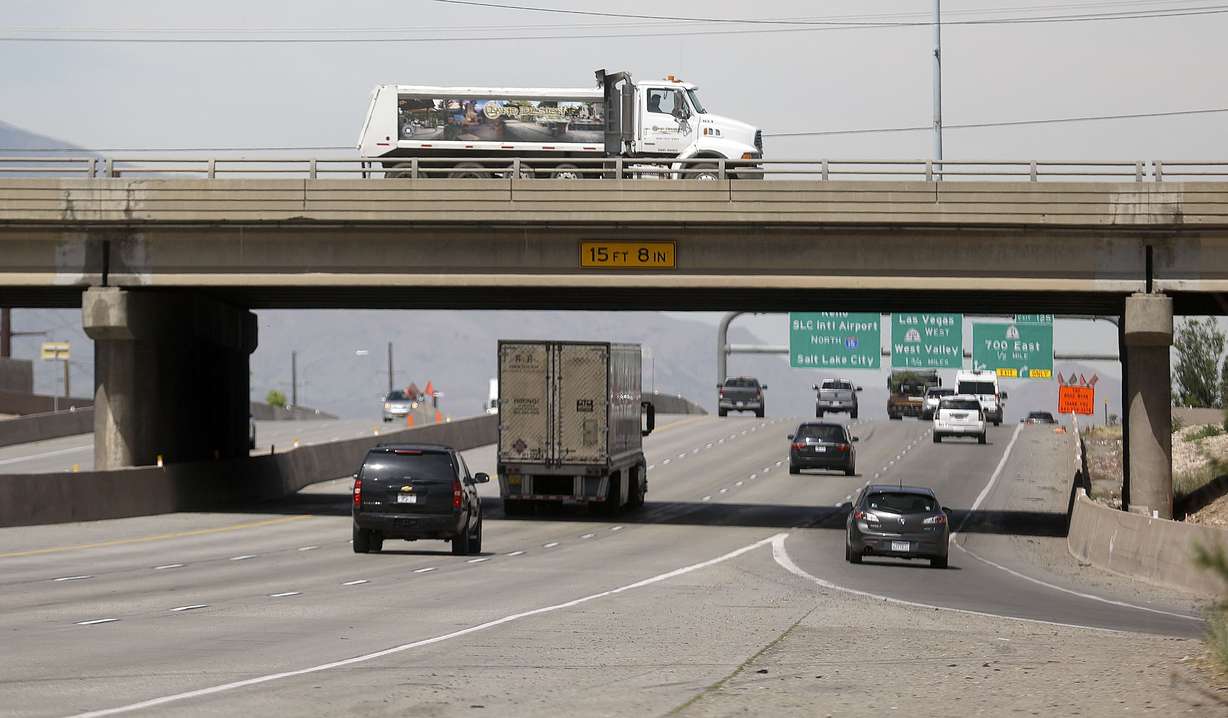 Gleason said construction will be conducted nights and weekends but not during peak weekday morning and evening commute times. That means all lanes of the freeways will be open during those peak commute times, but similar lane shifts and configurations are expected at times during nights and weekends over the course of the next year.
UDOT also plans to use an accelerated bridge construction practice to speed up the project's timeline, according to Gleason. That means crews will work on new bridges alongside existing bridges in the area.
"Then when it's time to demolish the old bridges, we do that in a weekend and slide the new ones into place," he explained.
UDOT officials say the project is currently slated to be completed by the end of 2022; however, timelines and construction dates could change depending on weather.
Contributing: Morgan Wolfe, KSL TV
×
Photos