SALT LAKE CITY — A thick layer of tar has grown in the bed of the Great Salt Lake and experts blame the shrinking water levels there. It has not only become a trap for wildlife, but also a sign of bigger problems Utah could face in years to come.
Experts said the levels were so low that a person could walk out to the deep red, salt encrusted banks of the Great Salt Lake.
It has also left plenty of room for the sticky tar to spread out.
"Because it's such a shallow basin, when the lake levels go up just a little bit, it can start to flood these low-lying areas, like the Rozel Tar Seeps," said Jaimi Butler with the Great Salt Lake Institute at Westminster College.
Butler said that hasn't happened since before 2014.
Normally, every several years, the Great Salt Lake rises, covering the tar, allowing those areas to sort of reset.
Instead, the tar has continued to grow in the area just east of Spiral Jetty.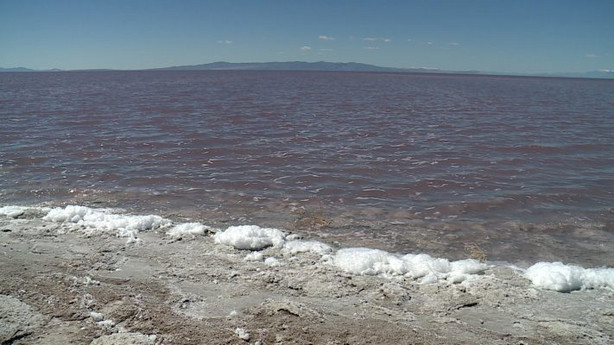 "We can see this tar that bubbles out of little fissures and cracks in the bed of the lake, and it kind of spreads out like flypaper on the bed of the lake," said Butler.
Plenty of birds can be found in the tar. Butler said they are often adolescent pelicans from Gunnison Island, out for their first flight.
The area has become a frequent spot for undergraduate research.
"Every time we go out, we find new things, not just new animals entrapped, but we start to think about what if we could culture microbes, these microbes that live in this tar and they can degrade oil," said Butler.
While that kind of data is valuable, Butler said the shrinking lake is a big concern and the growing trap for wildlife is among the least of the worries.
"There are lots of issues with a shrinking Great Salt Lake," she said. "There's dust issues, where dust will be blown off of the exposed lake beds that can harm both our snow pack and our health."
Add to that the increasing salt content and potential economic impact to industry around the lake, Butler said these are all signs of the need for Utahns to conserve water.
×
Related Stories