SALT LAKE CITY — If you didn't know who William "Will" Wing Louie was, there's a good chance you've come across and appreciated his work across the Wasatch Front.
Louie, an award-winning and groundbreaking Utah architect behind some of the state's more recognizable churches, libraries, schools, businesses and even a portion of Salt Lake City's International Peace Gardens, died last week. He was 98.
"He was a very community-oriented man," his daughter, Lisa Louie, said. "I mean he was involved when he was young in pretty much everything from the community."
Born to Wing Louie and May Szto Shee in Ogden on Jan. 18, 1923, William Louie was one of 10 children in a family growing up in northern Utah. His parents had previously immigrated from Canton, China. He attended school in Ogden, later recalling in a 2018 interview that he found a passion for art and civil engineering classes.
Louie worked at Hill Air Force Base after high school and officially enlisted in the Army Air Corps during World War II when he was just 19.
"I think that opportunity of working at the airbase was a pivotal point in my life because it directed me to aviation," he said in that 2018 interview.
Per an obituary written by his family, he served in the 354th "Pioneer Mustang" Fighter Group and was stationed in England, France and Germany during his military career. He worked as an instrument mechanic for the P-51 Mustangs and rose to the ranks of sergeant during his military career.
His family wrote that he was awarded the Chinese American World War II Veteran Congressional Gold Medal for his service just weeks before his death.
Lisa Louie said her father said that his passion for art and architecture was truly realized during his military service. One day while he was painting a mess hall, he was approached by another person in his squadron who told him he had a talent in the field.
Following the end of the war, Louie embarked on a celebrated career in architecture. With the support of the GI Bill, he entered the University of Utah. He ended up becoming one of seven members in the first graduation class of the university's School of Architecture in 1952.
While also at the university, he also married Merrie Okamura in 1951. The two raised two sons and five daughters.
He began working at the offices of Scott and Beecher after graduation. His family wrote that, in 1957, Louie became the first person of Asian descent and the first-ever person of color to become a licensed architect in Utah.
The following year, he was offered a partnership in the company, which was later named Scott and Louie, then Scott, Louie and Browning. It became one of the state's largest architecture firms. Louie went on to design over 250 buildings over a 40-year career, including some notable ones along the Wasatch Front.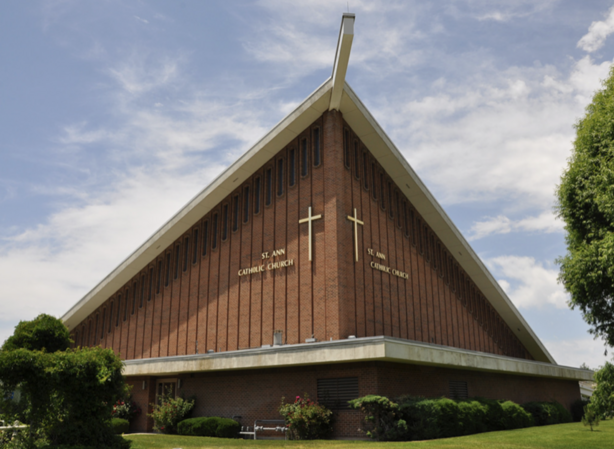 His work included the St. Ann Catholic, St. Therese Catholic, Our Lady of Guadalupe, St. Vincent de Paul School and Convent and the St. Francis Xavier Catholic church buildings in the Salt Lake Valley, as well as the Clearfield Community Church in Davis County.
Louie also designed the libraries in Holladay and Kearns, as well as the East High School gymnasium in Salt Lake City, the Wintrobe Laboratory Research Building at the University of Utah and the Judge Memorial High School Arts Building in Salt Lake City.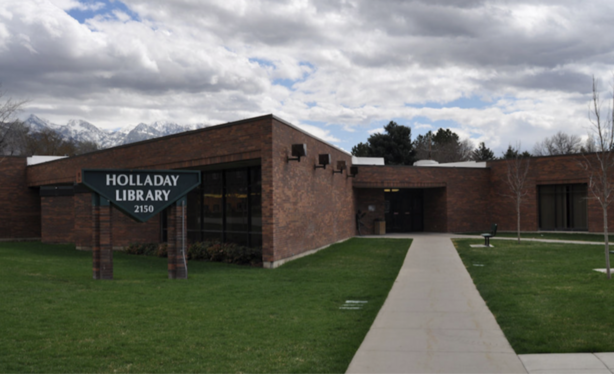 Lisa Louie said her father was always proud of his work, especially when his children and, later, grandchildren attended churches and schools he designed.
"He was so proud we had this history, basically," she said. "We were attending schools that were a part of him ... and the churches that he designed."
He also designed the Albion Day Lodge, Alta Ski Day Lodge and Alf's Restaurant at Alta. His work extended beyond the state, as well. He also designed a handful of buildings in Idaho and Wyoming.
The American Institute of Architects awarded him its Lifetime Achievement Award in 2009 and the University of Utah College of Architecture & Planning gave him its Distinguished Alumni Award two years ago for his life's work in the field.
Aside from his architecture career, Lisa Louie described her father as a kind, gentle and religious man, who was full of integrity. He was a devout St. Ann Catholic Church parishioner, attending the church he designed on a regular basis before COVID-19 disrupted weekly in-person church services.
He also had a hand in the International Peace Garden in Salt Lake City, designing the Chinese Garden. His family wrote that he designed annual Christmas cards for family and friends, and won multiple Utah State Fair awards for his watercolor painting. He continued painting up until his death.
Louie is preceded in death by his wife of 54 years, Merrie, who died in 2006; he is survived by his seven children, 10 grandchildren and six great-grandchildren.
Due to COVID-19 concerns, a private funeral service will be held Wednesday at St. Ann Catholic Church. The event will be streamed live for others who would like to pay their respects; the stream will be made available on his obituary page at 10 a.m. Wednesday by Starks Funeral Parlor.
The family added that donations made in his memory can be made to the St. Ann Church.
×
Photos