As more people get the COVID-19 vaccine, there's a new bug on the rise: the travel bug.
After a year of being cooped up, many people are eager to hit the road or jet set off on a long-awaited adventure.
But before you run out the door, make sure you're aware of your destination's COVID travel requirements. Restrictions vary by location, and generally every international destination requires a negative test. So depending on where you're headed, you may need to provide proof of a negative test when you arrive and then again when you return to the U.S. from a trip abroad.
Even if you're fully vaccinated, you might still need to provide a negative test. The Centers for Disease Control and Prevention says that fully vaccinated travelers don't need to get tested before or after travel—unless your destination or airline requires it.
So, what destinations require a COVID test? And what kind of test do you need?
Covid Clinic makes travel testing easy and has your answers. Here's what you need to know if you're planning to travel:
What COVID testing does your destination require for entrance?
If you're traveling internationally, your arrival country likely requires proof of a negative test. If you're returning from a foreign country, the CDC requires that you present a negative COVID test no more than three days before your flight leaves.
At the time of this article, Hawaii requires travelers to provide proof of a negative COVID test from a state-approved testing facility within 72 hours from the final leg of departure. Hawaii's requirements may change based upon infection rates or inter-island situations, so be sure to check their state requirements before traveling there.
COVID-19 testing requirements and restrictions elsewhere are also constantly changing. Covid Clinic offers a complete Travel Guide that includes links to travel testing requirements for almost every destination across the globe. However, travelers are responsible for doing their own research since these requirements can change anytime and Covid Clinic cannot guarantee any test as an acceptable test for a certain country or state.
Where can you get tested?
Covid Clinic has locations throughout the country—with new locations added each week! Currently, there are nine locations in Utah.
What age groups can get tested?
All ages. If you're traveling with kids, they can be tested at Covid Clinic's testing site as well. Covid Clinic tests patients of all ages—even infants with parental or guardian consent.
How soon are results available?
When you've got a plane to catch, time is of the essence. Covid Clinic's Expedited RT-PCR COVID-19 Test gives you results in as little as one hour and usually meets almost all worldwide travel restriction requirements.
Some travel destinations accept Covid Clinic's new Abbott ID Now test, which gives a result in as little as 20 minutes. But, be sure to review your destination's testing requirements to help you determine which test your travel requires.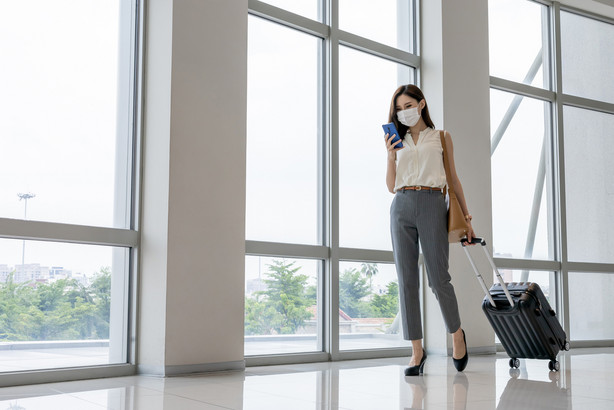 Traveling soon? Get results ASAP!
If you've got a vacation coming up, and you need an expedited PCR test, Covid Clinic offers expedited PCR results in as little as one day.
Covid Clinic currently has nine locations in Utah where they make travel testing easy with convenient, safe drive-thru testing. Their tests satisfy almost all worldwide travel restriction requirements and may be eligible for reimbursement through your health insurance provider. To learn more or to find a testing location near you, visit covidclinic.org.
×