PROVO — The transfer portal giveth, and the transfer portal taketh away.
With more than 1,000 players in the NCAA transfer portal this year, including several from Utah, there was bound to be plenty of movement in the college basketball offseason.
That offseason is now.
Less than three weeks after opting for to leave Utah, Timmy Allen has committed to Texas and new coach Chris Beard, he announced Tuesday via Twitter.
Allen averaged 17.3 points, 7.3 rebounds and 3.9 assists per game en route to all-Pac-12 first-team honors in 2020-21. The 6-foot-6, 204-pound playmaker started 57 of his 60 games played over the past two seasons, averaging more than 32 minutes per contest, and is the only player in the Pac-12 who ranked in the top 10 in the three major statistical categories.
But when the Utes fired former coach Larry Krystkowiak and brought in Craig Smith from Utah State, the junior from Mesa, Arizona who started each of Utah's 25 games during the most recent 12-13 season opted to finish out his career (presumably) in Austin.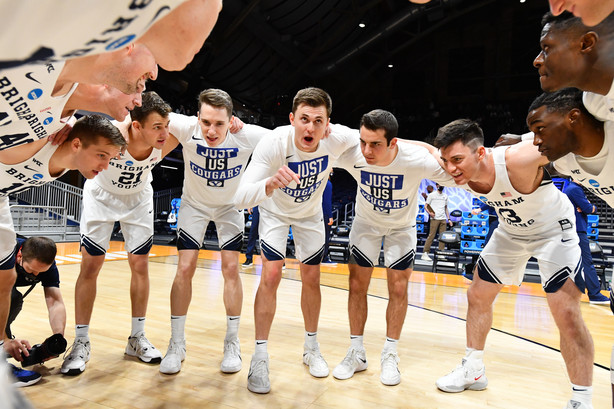 Ditto for Connor Harding, the former BYU wing who was the Idaho player of the year in high school and spent two seasons with the Cougars before opting to transfer.
Harding won't have to move to find his next spot, as he's committed to Utah Valley and head coach Mark Madsen, as first reported by WAC Hoops Digest. The 6-foot-6 junior from Pocatello, Idaho averaged 5.4 points and 2.6 rebounds in 26 games last year for the Cougars, starting the first 12 games of the season before coming off the bench for head coach Mark Pope.
Keeping Harding in Utah County should also be important for the BYU women's basketball team, where his wife Paisley Harding (nee: Johnson) told KSL.com she is coming back for one final season of eligibility granted by the coronavirus pandemic.
Connor Harding was one of four BYU players in the portal, alongside former Davis High star Jesse Wade and post players Wyatt Lowell and Kolby Lee. Lee's wife Kayla is a transfer from Michigan State who played last year at BYU.
×
Related Stories