Estimated read time: 2-3 minutes
This archived news story is available only for your personal, non-commercial use. Information in the story may be outdated or superseded by additional information. Reading or replaying the story in its archived form does not constitute a republication of the story.
SALT LAKE CITY — It all comes down to this: The Pie Pizzeria vs. Crown Burgers.
When you're in need of local takeout food options are you going with a pizza or a burger. Neither is really a wrong choice, but unless you want two meals you have to eventually choose just one.
These mostly Salt Lake City-based establishments have been serving customers for years, satisfying the cravings (I'm sure many late-night ones, too) of all who enter.
Both are well-known establishments and beat out the likes of Cafe Rio (arguably the toughest and most recognizable competitor) and JCW's by a fairly decent margin. Cafe Rio took the early lead before The Pie's faithful following pushed the lead up to 63% of the vote — not bad at all. And in the burger wars, Crown Burgers remains the local icon and beat out JCW's with 56% of the vote.
But there's still one more round to go, and it's the toughest of them all. What does the winner get? Absolutely nothing, other than the very unscientific title of "best takeout restaurant along the Wasatch Front" — that's still pretty cool, right? It's the best money could buy, of which I offered none, so you get what you paid for with this thing.
The rules are simple: VOTE! Do it as many times as you possibly feel the need. If you want to sit at the computer all weekend clicking buttons, so be it — you should probably go see the sun for a bit (or more) and stop worrying about internet polls, but I digress. Rally the troops, call your friends and annoy your family because everyone must know which restaurant is the best. Sorry, no participation trophies here.
Official voting will stay open until Sunday at 10 p.m. — look, I need some time to actually write about the winner for Monday, so I have to cut it off eventually. Until then, enjoy. And may the best remaining restaurant win.
If you can't see the survey below, click here. To see the results, click here.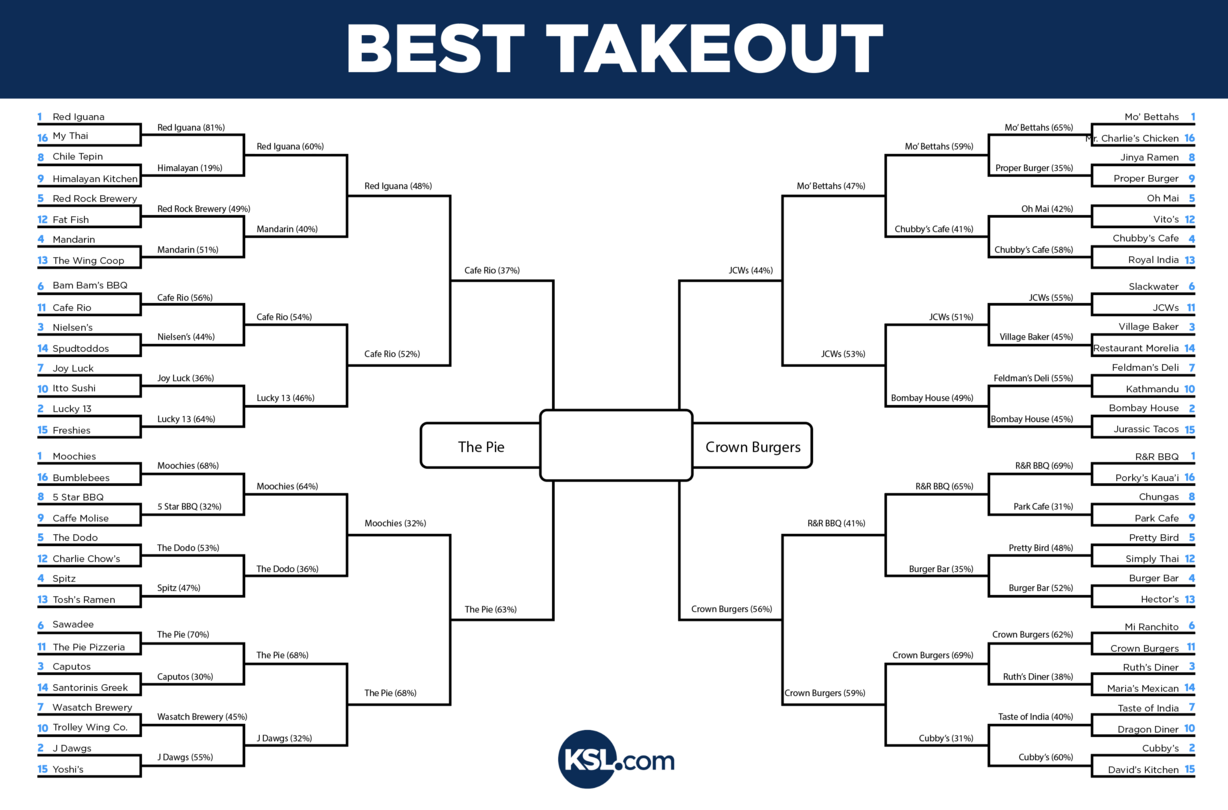 ×
Most recent Utah stories