Estimated read time: 4-5 minutes
This archived news story is available only for your personal, non-commercial use. Information in the story may be outdated or superseded by additional information. Reading or replaying the story in its archived form does not constitute a republication of the story.
We've all had to sacrifice so many things during the pandemic: things like family gatherings, working in person, and even seeing loved ones have been put on indefinite hold by many. But doctors say many of us may also be putting off something else–our health. Primary care visits, cancer screenings, and childhood vaccinations are down, according to University of Utah Health experts and they've been down throughout the pandemic.
Data shows U of U Health reported drops across several areas of care, including patient testing for diabetes control (A1C), blood pressure screenings, and even childhood vaccinations,
Russell Vinik, MD, chief medical operations officer for U of U Health, says this means patients have gone many months without preventative care, which could lead to bad outcomes. "We're very concerned. We believe many people may be waiting out the pandemic before receiving routine care, but we want those people to know it's safe to come to the hospital and to the doctor's office for your routine appointments and we want to see you. It's important for your health."
In addition to routine health maintenance, doctors are seeing the same disturbing patterns with cancer screenings. National trends indicate there are far fewer cancers diagnosed in recent months as compared to prior years. There is no evidence to suggest fewer cases of cancers; rather, it is believed that cancer diagnoses are down as many individuals or organizations canceled or postponed health appointments, including cancer screenings, during the COVID-19 pandemic. Providers are concerned this means many cancers are going undiagnosed or untreated.
Sachin Apte, MD, MS, MBA, Huntsman Cancer Institute's chief clinical officer and cancer hospital physician-in-chief, strongly recommends that patients see their doctors and resume the screenings they may have put off or rescheduled. "We really want to catch these problems before they become much bigger." To put into perspective the importance of continuing regular cancer screenings, Apte says, "Many of us have probably seen in the news that there were more than 500,000 COVID deaths. And that's a very startling number. It's a tragic number. But it's also important to remember that a little bit more than that—about 600,000 Americans—die every year from cancer."
Doctors are also concerned these treads will disproportionally impact minority populations, says Jose Rodriguez, MD. "Diabetes is one of these diseases like COVID, where certain populations like Native Americans, Pacific Islanders, Black Americans and Latino Americans are statistically more at risk. This adds to the disparities among minority populations that we've seen so clearly throughout COVID," Rodriguez says.
Experts say it's critical for patients to start getting back into their pre-COVID care routines now.
"Physicians don't want to find themselves in a situation where they're treating a condition that could have been treated earlier, if the patient had accessed preventative care," Vinik said. "In the case of childhood vaccines," he adds, "the last thing we need during a pandemic is to have another outbreak with something that is easily preventable, like measles."
While national data shows many people are concerned about the safety of visiting their doctors, U of U Health has addressed these concerns by implementing numerous safety protocols throughout COVID. As of March 1, 2021, more than 80% of the clinical staff have received both doses of the vaccine; strict cleaning protocols have been implemented throughout hospitals and clinics to ensure safety as well as airflow, and masks are required by every patient and staff member within the clinical setting.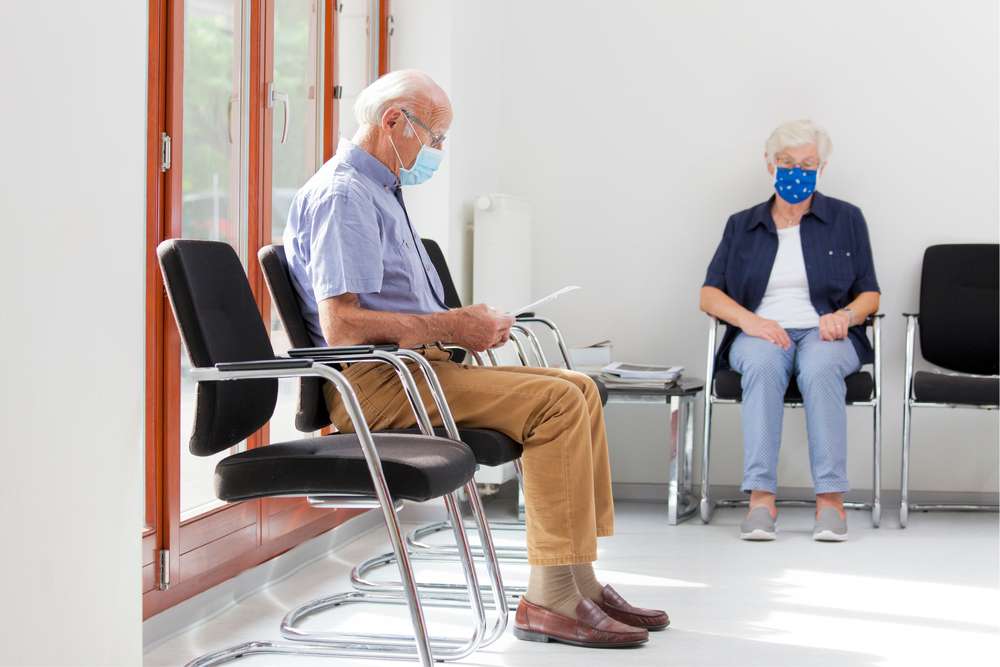 "We are safe and here to care for our patients," says Vinik. "The safety and health of our patients is our primary concern and we've done everything possible to keep you safe. We've learned a lot this past year including how to coexist safely with COVID-19 in the healthcare setting. No one should be concerned about a trip to the hospital or the clinic," says Vinik. "We want to urge everyone that if they've put these things off, please don't delay any longer. Our job is to keep you healthy and we are able to do that, even during the pandemic."
"Our message to our patients is to please allow us to do what we can now to help with preventative care and screenings. Especially since we are so close to being able to fully vaccinate our communities.," Rodriguez says. "The time to wait has passed. It's safe to come in now. We need to be focusing on the future, and part of that means focusing on routine and preventative care."
×