Estimated read time: 3-4 minutes
This archived news story is available only for your personal, non-commercial use. Information in the story may be outdated or superseded by additional information. Reading or replaying the story in its archived form does not constitute a republication of the story.
Utah is home to seemingly unlimited off-road trails to explore, each one crossing rugged and scenic places or ending at family-favorite campsites, fishing spots or entirely new places and views you didn't know existed. A new or favorite adventure is not far, from red rocks and slickrock to the desert and forested OHV trails across the state. And with so much diversity of terrain, there is something for the casual off-roaders to the hardcore enthusiasts and everyone in between. Take your adventure to the next level by learning to ride mighty.
As these iconic trails and off-roading have grown in popularity, so have the impacts to the trails and natural surroundings. It's more important than ever to tread lightly and ride responsibly to keep our favorite trails open and healthy. But what does it mean to tread lightly and ride mighty?
With the Tread Lightly! online course, new off-roaders can learn all about why it's important to ride responsibly and help keep Utah's trails open. Get the basics on minimal impact recreation, safety and how to keep our public land open, healthy and beautiful. The course utilizes knowledge checks and scenarios to teach the Tread Lightly! principles and how to apply them in real-world situations while riding your UTV or ATV. Know before you go!
Tread Lightly! is a Utah-based, national nonprofit organization with a mission to promote responsible recreation through stewardship and ethics education programs to ensure off-roading opportunities are accessible for future generations. For over 30 years, the Tread Lightly! team, along with its members, partners and volunteers has worked together to improve access through on-the-ground trail improvement projects, public land cleanups and strategic educational messaging tailored to promote responsible riding.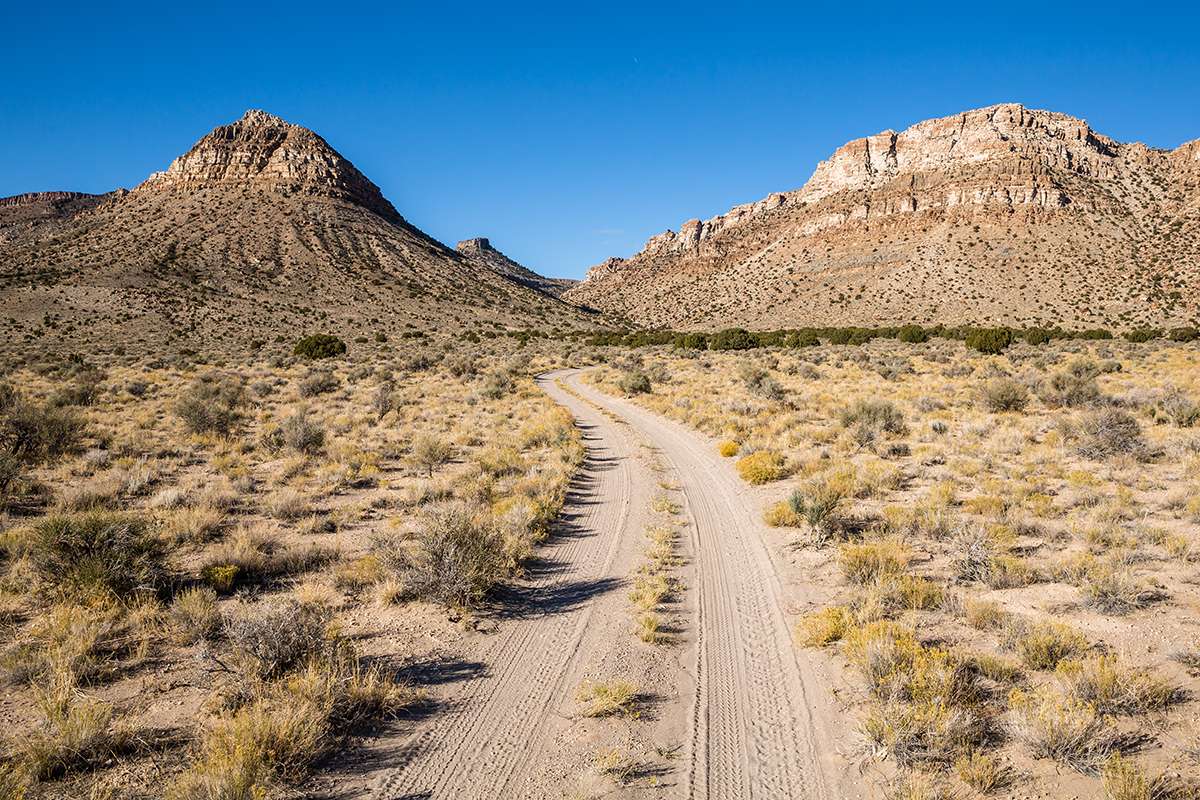 As off-road and outdoor recreation grows in popularity, so do the impacts on public land and trails. Tread Lightly! works collaboratively with industry partners, public land agencies and off-road enthusiasts to maintain access to these places by promoting minimal impact recreation. Supporters of Tread Lightly! practice environmentally responsible outdoor recreation by adhering to the T.R.E.A.D. principles, an outdoor ethics message that promotes minimal impact recreation on land and water.
The T.R.E.A.D. principles include:
Travel responsibly
Travel responsibly on land by staying on designated roads, trails, and area. Go over, not around, obstacles to avoid widening the trails. Cross streams only at designated fords. When possible, avoid wet, muddy trails. On water, stay on designated waterways and launch your watercraft in designated areas.⁠⁠
Respect the rights of others
Respect the rights of others, including private property owners, all recreational trail users, campers, and others so they can enjoy their recreational activities undisturbed. Leave gates as you found them. Yield right of way to those passing you or going uphill. On water, respect anglers, swimmers, skiers, boaters, divers, and those on or near shore.⁠⁠
Educate yourself
Educate yourself prior to your trip by obtaining travel maps and regulations from public agencies. Plan for your trip, take recreation skills classes, and know-how to operate your equipment safely.⁠⁠
Avoid sensitive areas
Avoid sensitive areas on land such as meadows, lakeshores, wetlands and streams. Stay on designated routes. This protects wildlife habitats and sensitive soils from damage. Don't disturb historical, archeological or paleontological sites. On water, avoid operating your watercraft in shallow waters or near shorelines at high speeds.⁠⁠
Do your part
Do your part by modeling appropriate behavior, leaving the area better than you found it, properly disposing of waste, minimizing the use of fire, avoiding the spread of invasive species and repairing degraded areas.⁠⁠
Being responsible doesn't mean being boring. Do your part to keep your favorite trails open, healthy and beautiful. Take your new knowledge to the next level. After you complete your introductory course, learn more about Tread Lightly!'s mission, impact, upcoming projects and how to become a member by visiting treadlightly.org. From there, head over to visitutah.com to find inspiration and information for your next adventure including more ideas on how to do your part visitutah.com/forever.
×
Most recent News stories