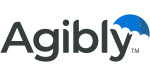 This story is sponsored by Agibly.
SALT LAKE CITY, UT — It was dark out when Don informed his wife of 62 years he needed to get the 18-wheeler out of their yard and finish his haul. Though Don was once a union trucker, he retired from the business many years ago. There was no vehicle in their driveway. His Alzheimer's disease was progressing, his hallucinations becoming more frequent. It was getting harder for his wife to stop him from leaving the house in the middle of the night.
Elsewhere, a woman in her 80s was having her own struggles. Self-care had always been important to her. She slept on satin pillowcases to preserve the curls in her hair and never left the house without applying lipstick first. But as she aged, the lipstick languished and the frequency of her showers was sporadic. The tub/shower combination in her home was a 16-inch hurdle to her hygiene—some days it felt more like a 16-foot high jump. She was too proud to ask for help. "My kids were busy enough," she said. "I didn't want to trouble them."
Every older adult has their own set of challenges—physical, mental, financial, environmental and emotional. But there are usually common threads in their stories. They all want to maintain their independence for as long as possible. They don't want those around them to feel overwhelmed as they require more help, or simply don't realize what resources are available to them. That's where Agibly™ comes in.
Formerly known as SeniorLeaf, the Utah-based company recently rebranded itself to better encompass the community of older adults, caregivers and professionals it connects. The name also embodies their collective goal: aging ably.
"With 10,000 baby boomers turning 65 every day for the next 10 years, Agibly is prepared to help a new generation of older adults and their caregivers make this life transition with confidence and delight," says Samantha Pero, Agibly's senior director of product management.
Though the company's roots are in Utah, it has plans to expand into other geographical markets. The greater Las Vegas area is next.
Live well now, plan for the future
Don's family had been caring for him on their own for about three years before the hallucinations started. His son, Travis, recognized the need for outside help, but other family members weren't ready to accept the reality. After speaking with an Agibly Care Advisor and creating a Comprehensive Care Plan for Don, the entire family felt better. The Care Advisor also informed them that Don, who served in the Korean War, was eligible for veterans benefits and guided them through the enrollment process. That money was a relief to Don's wife, who had already incurred costs making their home more accessible for her husband.
"I think the best thing to do is plan early so the person who needs the care can weigh in on what their preferences are," Travis said. Others in similar situations agree. Reacting to change rather than taking a proactive approach is usually a more difficult path.
Completing a bathroom remodel so the woman you love dearly can shower on her own is just the beginning. What happens next? Should a shower aide come to her home? Does Medicare cover that? Would it make more sense in the long run to sell her multi-level Cape Cod and move into a patio home without any stairs where the bathroom is already age-friendly? There are many different ways to make the aging process easier. Agibly answers questions like these and empowers older adults to make informed decisions so they can live comfortably, capably, sociably—now and in the future.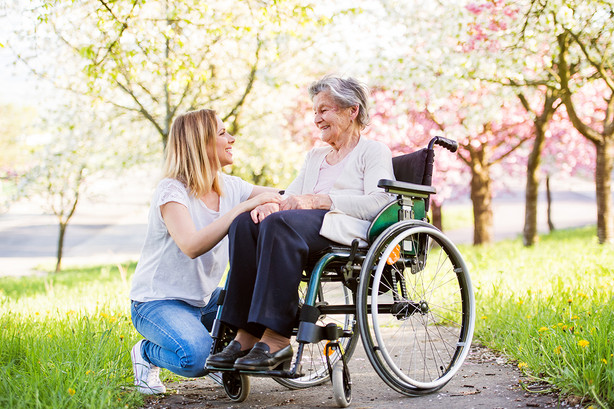 Agibly uses a holistic approach to create a Comprehensive Care Plan. It begins with the current goals of the individual and extends up to 30 days after passing. "Our Care Advisors know which questions to ask and the manner in which to ask them. They truly get to know the individual they are creating a Comprehensive Care Plan for," says Matt Casperson, Agibly's director of growth and operations.
Care Advisors review over 40 different options from active adult (55+) communities to assisted living and memory care providers, helping older adults decide what the best lifestyle is for their situation. There are also choices that allow older adults to age in place with a combination of home modifications, meal delivery services and either medical or non-medical home care. Financial eligibility for programs like Medicare, Medicaid, Social Security, railroad retirement benefits and veterans aid is also included.
"We had no idea Dad had the veterans benefits he did, but our Care Advisor knew all the details. Without Agibly we would have had to find other means for some of his care. It was … and is … basically a miracle to have that money accessible," Travis said.
A variety of ways to get the information you need
If you prefer to research options on your own, a resource library on Agibly.com makes it easy to find the information you need. Older adults and their caregivers can also search the online directory to find Trusted Providers in their local area or attend live events to connect with industry professionals—and have a little fun while they're at it, with pickleball clinics and classic car shows on the agenda.
"There is no one-size-fits-all approach to helping older adults," says Casperson.
For more information, visit Agibly.com or call 1-833-MY-SENIOR to speak with a Care Advisor.
×