Estimated read time: 2-3 minutes
This archived news story is available only for your personal, non-commercial use. Information in the story may be outdated or superseded by additional information. Reading or replaying the story in its archived form does not constitute a republication of the story.
LOGAN — Now that Utah has a target of April 10 to end the statewide mask mandate, business owners are making plans on how to move forward.
Logan's Island Market is a small store but the neighborhood that shops there depends on it.
"Our goal is to keep our customers safe, and our employees safe," said owner Mark Lundt. He fought some pushback early during the pandemic by supporting mask-wearing. He is still concerned about safety even after the mandate is lifted.
"We're just going to ask people to keep wearing a mask if they're comfortable with it. If not, we're not going to make a big deal trying to stop someone," he said.
It's one of many issues business owners wrestled with every day.
Lundt also opened a new business, named Cache Bar, just last November. "Oh, it sucked! It totally sucked," he said bluntly.
The masking rules were much more complicated for the bar. "People come in with a mask, the servers all have masks or double masks, but as soon as they take it off and have a drink, then it's not going back on typically."
Wendi Hassan at the Ellen Eccles Theatre said a careful approach is the way to go and she will defer to local health department guidelines. "We're six feet between groups, which means that the capacity varies, depending on the size of the groups. But we can seat about 300 people in our 1,100-seat theater right now," Hassan explained.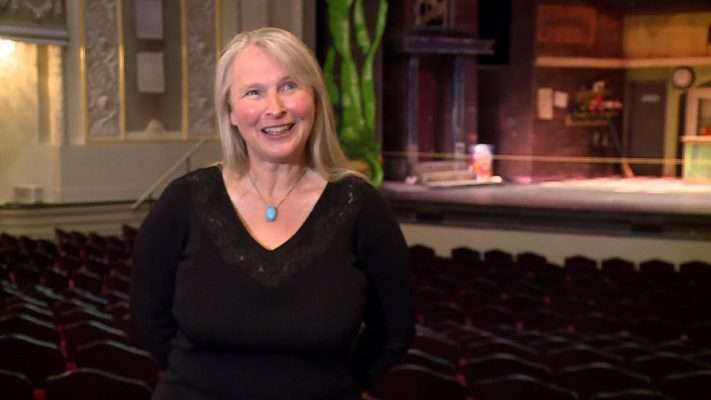 Hassan said that means masks will not go away on April 10, although that could change. The pandemic has proven to be unpredictable. "We're kind of trying to dance that line between how most people feel comfortable but not being overly restrictive," she added.
The Eccles Theatre works with about 50 different performing companies. Hassan said that means guidelines are adjusted all the time and those adjustments are often done at the last minute as local guidelines change.
×
Photos
Related links
Related stories
Most recent Business stories