Estimated read time: 5-6 minutes
This archived news story is available only for your personal, non-commercial use. Information in the story may be outdated or superseded by additional information. Reading or replaying the story in its archived form does not constitute a republication of the story.
ST. GEORGE — While there isn't anything unique about an 8-year-old yearning for a puppy, the extremes to which Jenna Bates was willing to go definitely make her unique.
"Well because my dad and mom really didn't want a dog, I knew I had to do something super hard to earn one," she said. "I knew he'd think, 'Oh, she'll never make it.' ... But he usually doesn't say yes to any kind of deal."
Then she laughs.
Jenna came up with a deal her father couldn't resist.
She'd quit sugar — of all types — for a year, and her parents would reward her iron will with the puppy of her dreams.
"There is no question," Sam Bates said of the deal his daughter offered him a year ago. "I thought, 'There's no way.'"
He figured a day or two of watching her friends eat pizza and drink chocolate milk would end any more conversations about dogs.
After all, Jenna admits she'd never even bothered to read a food label before she struck this deal with her parents on Feb. 4, 2020. Her favorite way to start her morning was a stack of pancakes "with as much syrup as we'd allow," her father said, laughing.
Lunch? Well, Jenna said that usually consisted of yogurt, a cookie, vegetables and fruit. Dinner was more of the same.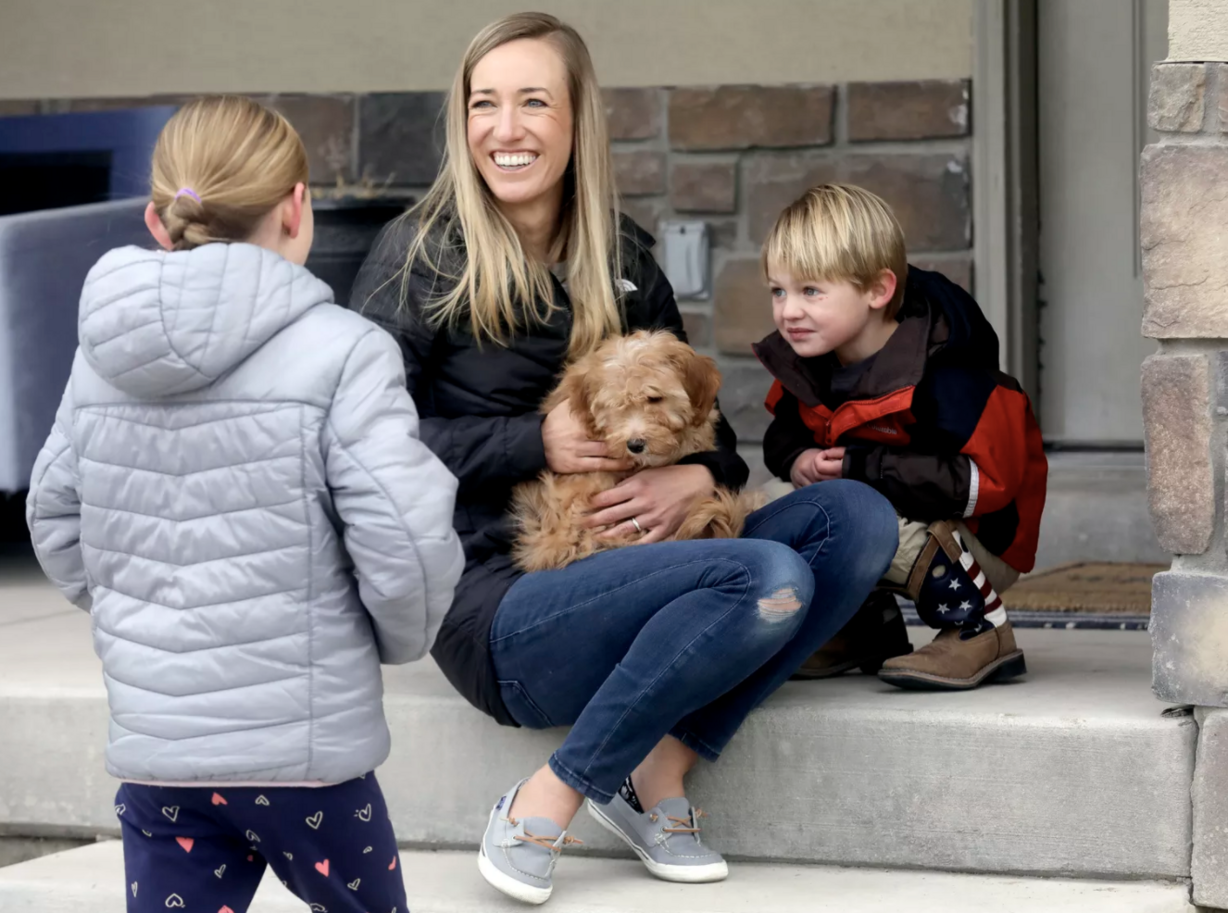 "My favorite dinner was probably pizza," she said, followed by a pazookie — "it's a crispy cooked, homemade cookie with ice cream."
Despite her affection for sweets, she started her first day of the deal with confidence.
"And then I looked at my (healthy) lunch, and then I looked at my normal lunch, and I was like, 'Oh (groaning), what did I do?" she recalled. "But then, I was like, I can do it for my dog!'"
By the time she got home, she'd almost decided to abandon the deal.
"The first night, I was like, 'I don't think I'm going to do this,'" she said. "I was like, 'Tomorrow I'm probably going to give up.' But then the next day, I'm like, 'I'll just try it again today.' And then that kept repeating over and over until I'm like, 'OK, I'm going to do it.'"
As Jenna read the labels on the food in the family's pantry, she was horrified to learn most chips, salad dressing, ketchup, bread, crackers, and just about any processed food has added sugar.
"Her diet got very narrow overnight," Sam Bates said.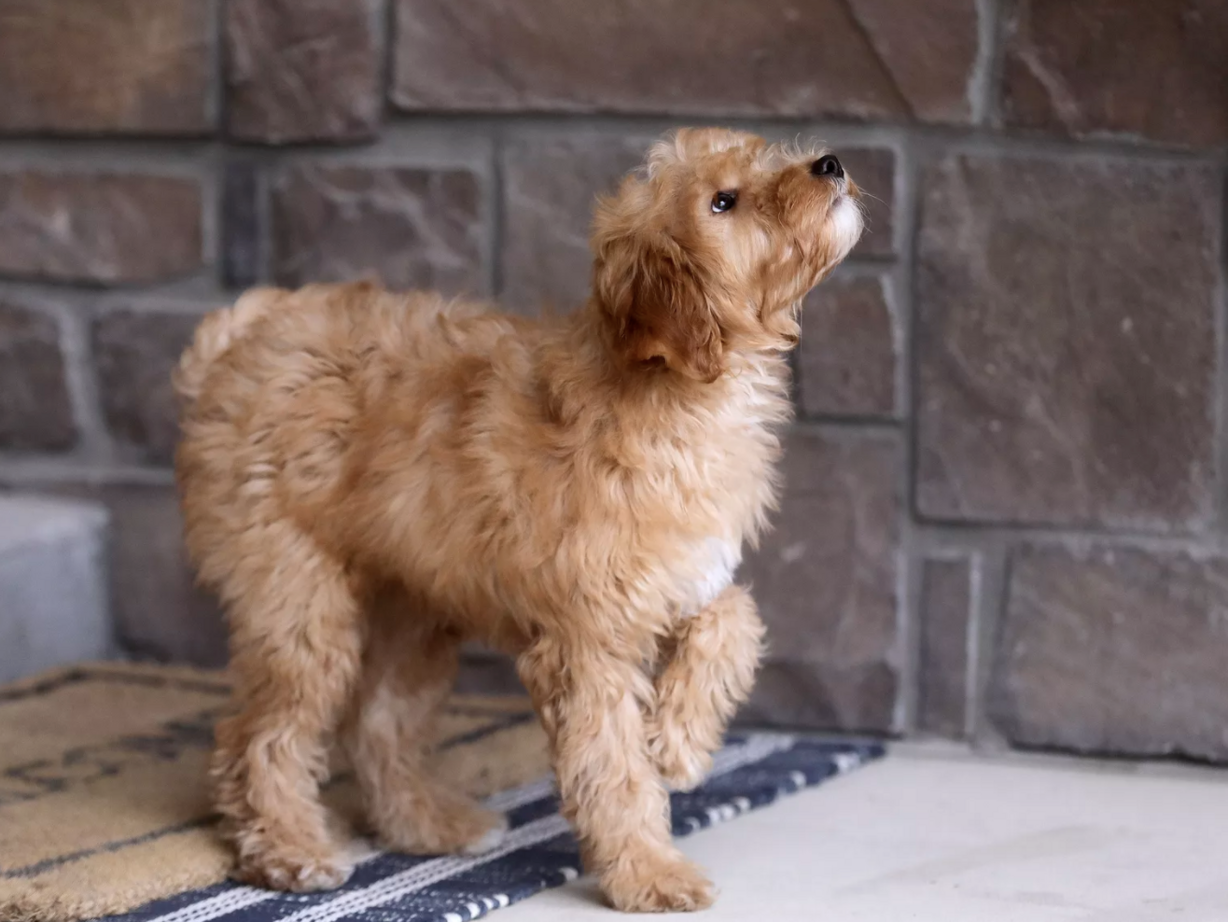 Temptation came in many forms, but her cousin's house, where her aunt always had plenty of her favorite treats, and school parties were the two toughest. Her dad admits he really wasn't very supportive at first.
"I am not shy about it," he said. "At first, I didn't want to get a dog. So I would eat ice cream in front of her, and it's like her favorite. I would say, 'Are you sure you don't want any?'"
Around Easter, Jenna earned a critical ally.
"My wife decided she could not watch our poor girl be tortured living a sugar-free life alone," said Bates of his wife, Melissa. "So she joined the challenge, too."
Unlike her husband, Melissa Bates knew they'd be dog owners in the first few weeks of the challenge.
"I knew from the beginning she would make it because I went to her school Valentine's Day party," Jenna's mother said, smiling at her daughter. "I watched her sit on the side while the other kids were building their sugar cookies, with frosting and sprinkles, and she just sat on the side, perfectly fine, content. And I knew from that point on."
The parents quickly found ways to enjoy a different kind of treat.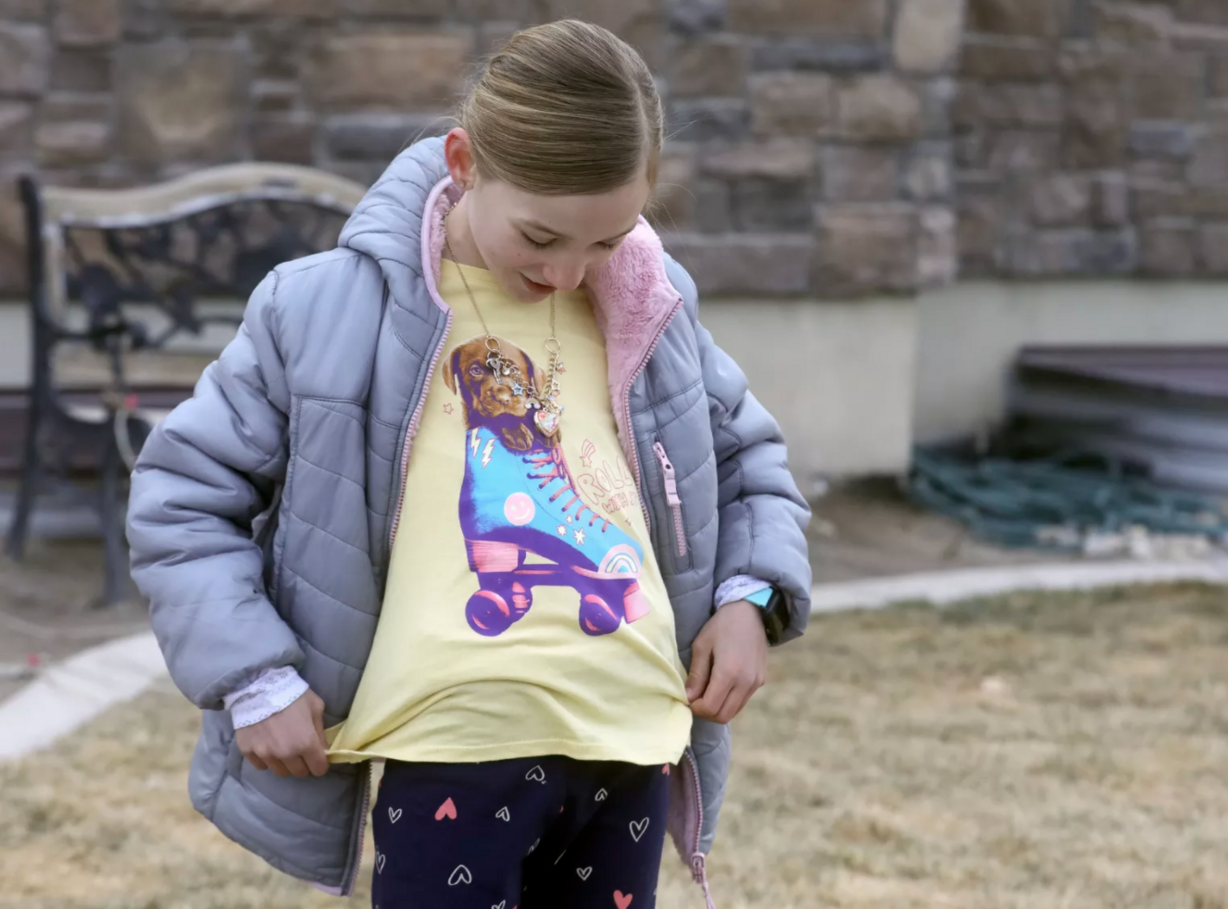 "Her mom got really creative because there's no sugar, and she's still a kid," Sam Bates said. "Melissa found a way to bake sort-of sweet goods with dates, instead of sugar. ... It's semi-sweet. I don't care for it very much, but they like it."
So when the class had doughnut day, Jenna brought her sugar-free brownie bites. When some of her friends suggested she could "sneak some sugar" at school and her parents would never know, Jenna swears she didn't even consider it.
"That wouldn't be fair or the deal," she said.
Instead, she embraced her new way of living so completely, she has no plans to give it up — even though she now has the puppy she's always wanted snuggled next to her.
"It makes me feel a lot better without sugar," she said. "Sugar kind of slows your body down and stuff. ... It gives you energy for a few minutes, but then it just makes it go away. And it's not good for your body so you don't really feel that good after you eat sugar."
About two months before she reached her goal, Jenna and her mom decided to start a blog called "Sugar free — mom and me" that chronicles how Jenna's decision transformed the eating habits of the entire family. They share their experiences — and their favorite sugar-free recipes.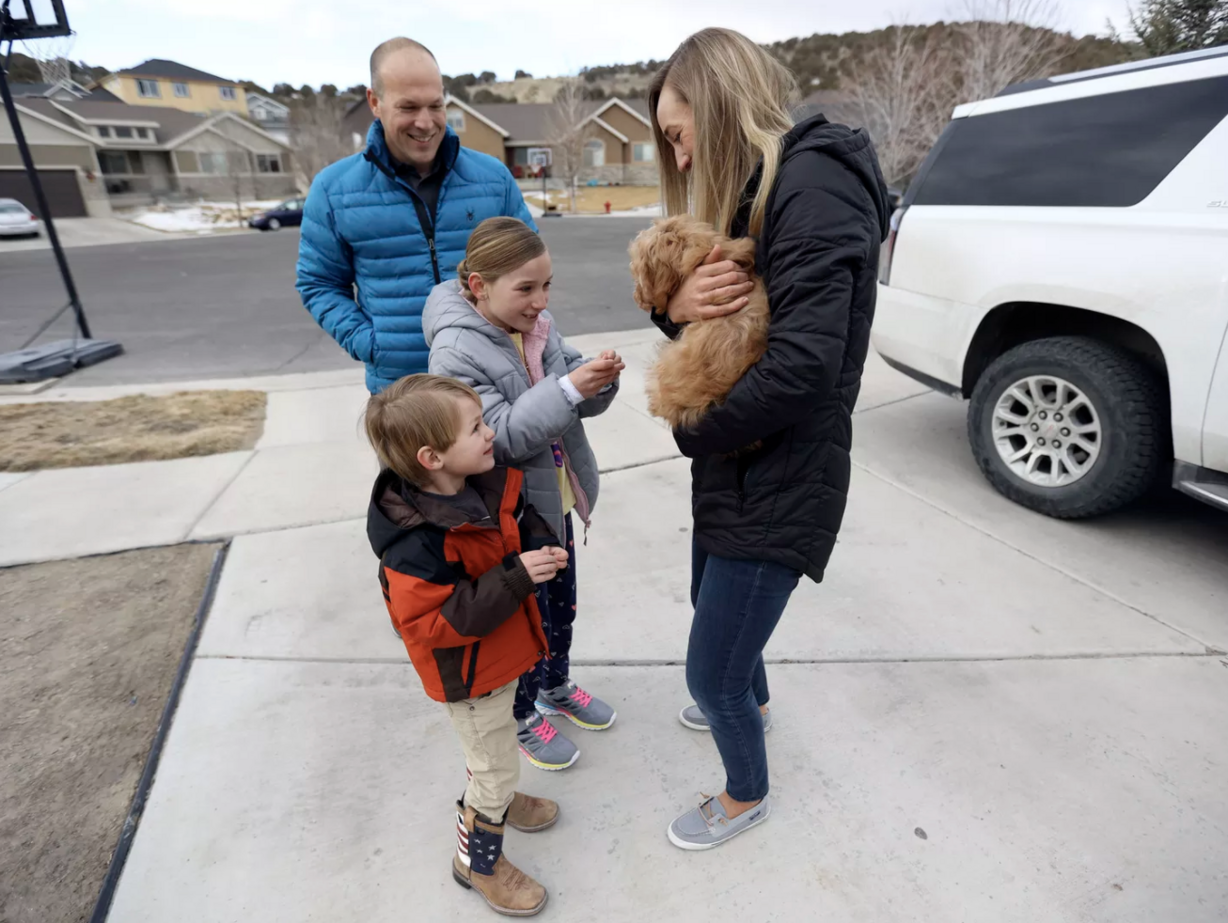 "I don't know," Jenna said. "I might eat sugar like every month or so, like a little treat."
She may not be sure how much longer she'll abstain from sugar, but she is sure about one thing. Being a dog owner is even better than she'd imagined.
Dad officially held up his end of the bargain earlier this month. The family drove from St. George to Eagle Mountain to meet their newest member — Lucy the mini goldendoodle.
"Jenna can't stop looking at the dog," Sam Bates said on the family's first night together. Jenna has already learned that Lucy will fall asleep on her lap if she rubs her belly.
"She's really nice and playful," Jenna said. "And she loves to cuddle."
×
Photos
Most recent Family stories