Estimated read time: 5-6 minutes
This archived news story is available only for your personal, non-commercial use. Information in the story may be outdated or superseded by additional information. Reading or replaying the story in its archived form does not constitute a republication of the story.
MILLCREEK — Friends and family of the four young skiers killed in Saturday's avalanche recalled their love of the mountains of the Wasatch Front on Sunday.
"All of them were beautiful people who love the outdoors," said Anthony Nocella, a friend of one of the skiers who died in the massive slide. He spent Sunday going up and down the canyon getting updates on his friend.
"People in the community are really missing them," Nocella said.
There were two separate groups of highly experienced skiers in the Wilson Glade area at the time of the slide, a group of five skiers and a group of three skiers, who were still making their way to the top, according to the Unified Police Department.
The 250-foot-wide avalanche swept all eight of them away.
It ended up being the deadliest avalanche in Utah since 1992.
Unstable conditions
Initial reports were that five skiers were buried in the snow and Salt Lake County Search and Rescue crews quickly descended on the mountain, hiking or being hoisted into the area, Unified Police Sgt. Melody Cutler reported on Sunday.
She said the group of five began skiing down the mountain as three more were still hiking up and it appears those five skiers triggered the avalanche, which sent nearly 3 feet of heavy snow down the hillside.
Four survivors, all men ages 23 to 38, were able to dig themselves out and were later hoisted off the mountain by Life Flight helicopters. None had life-threatening injuries.
Unstable conditions with a risk of additional avalanches prevented the recovery of the other four skiers until Sunday. All four bodies were recovered by Sunday evening, according to police.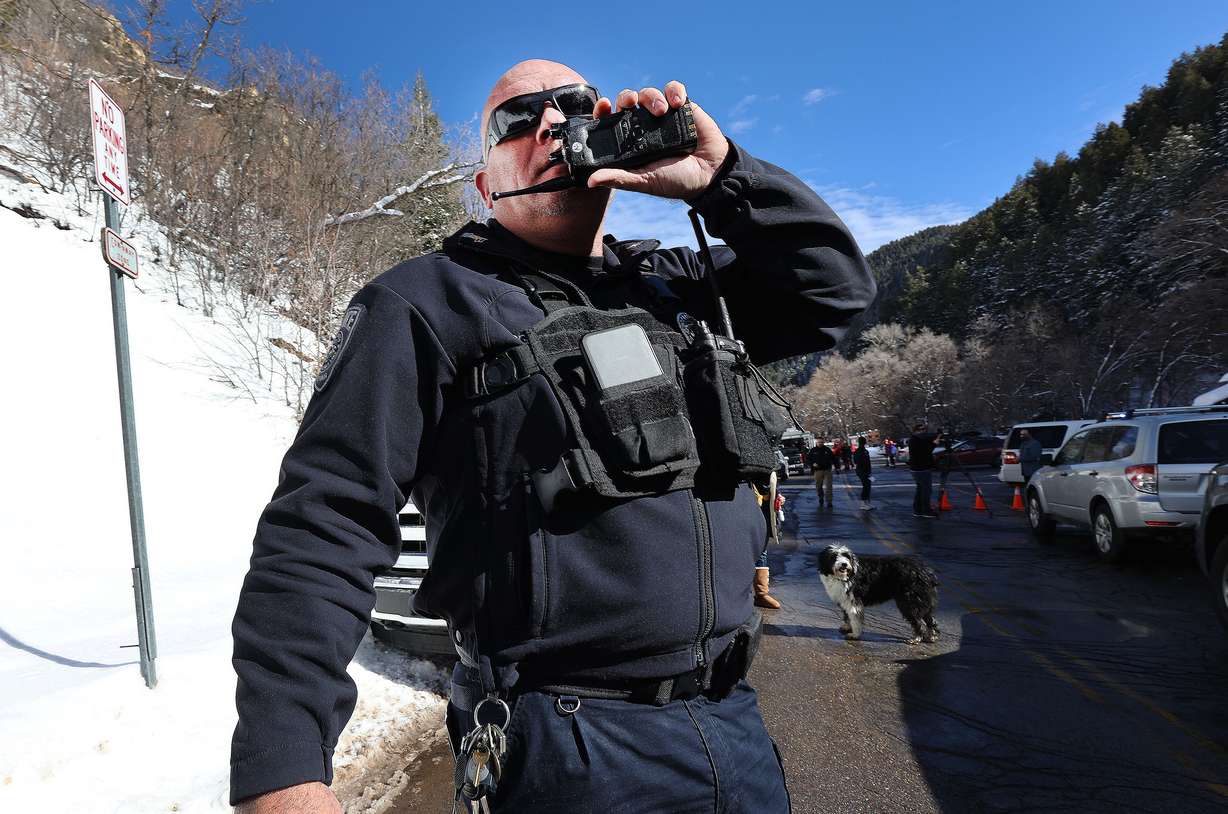 Among the skiers who died was Sarah Moughamian, a 29-year-old market researcher who lived in Sandy. A native of Idaho, Moughamian grew up "playing in the mountains and climbing trees," her mother, Jill Moughamian, said on Sunday. Keeping up with her brothers likely made her more adventurous, she said.
"She went east for college but couldn't wait to get back to the West," she said, adding that her daughter, the second oldest of five, found "the two loves of her life" in Utah — her soulmate, who dug her out of the snow but could not resuscitate her; and her love of the outdoors.
"She has spent all of her available free time in these last months climbing, skiing and mountaineering," Jill Moughamian said. "She's really lived her life to the fullest and was doing what she loved to do."
Louis Holian, 26, of Salt Lake City, was another skier who was buried in the avalanche in Millcreek Canyon. His friend, Nocella, said Holian also preferred "being in the woods, not in the city."
"He did whatever he wanted to do. He lived life to the fullest," Nocella said. "He's amazing. Everyone is going to miss him. Everyone is going to miss those four people."
Others buried by the unexpected and fast-moving snow include Stephanie Hopkins, 26, and Thomas Steinbrecher, 23, both from Salt Lake City.
Nocella said all of the skiers caught in the avalanche "were highly, highly skilled ... they don't mess around."
"The wild can be wild. Just be careful (out there)," he said. "Always tell everybody you love them. You never know."
A day to remember
Utah Gov. Spencer Cox issued a statement on Sunday expressing his condolences to the skiers' friends and families.
"The tragedy in Millcreek Canyon which claimed the lives of four young Utahns has shaken and saddened all of us," he said. "We also extend our sympathies to their companions who escaped harm and thank all of the brave individuals involved in the recovery efforts."
Hunter Penrose narrowly escaped his own death in a separate avalanche that happened in the Uinta Mountains on Saturday. In a social media post, he said it "was one of the scariest days" of his life.
"It started out as any other day on the mountain," Penrose said, adding that the snow was some of the greatest he'd ever experienced. "We entered an area we have been riding in since kids and were aware of the avalanche danger in the area."
The experienced snowmobiler said the ground started shaking and he saw "a mountain of snow coming toward me." Penrose was buried in the deep snow and while the others in his group were OK, "no one knew where I was."
He knew he was buried but was ultimately able to reach the top of the snow with his fingers and got out alive.
Penrose cautioned other backcountry enthusiasts to "stay aware."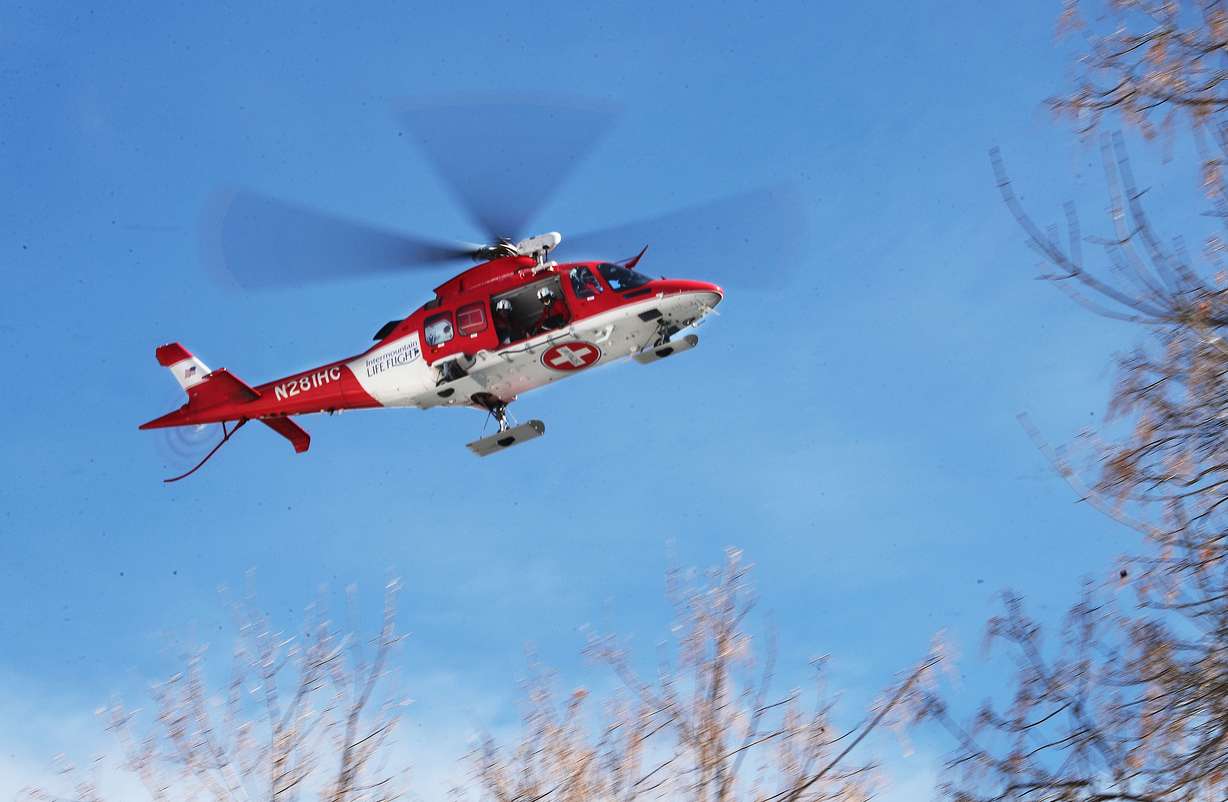 Winter warning
The Utah Avalanche Center website crashed late Saturday and was able to increase its capacity Sunday after reporting at least 27 avalanches occurred on Saturday throughout northern Utah. Another 11 were reported on Friday.
The agency issued high-danger warnings for Utah's backcountry early Saturday after new snow fell on a weak base of snowpack.
Avalanche danger remained high Sunday for mountains north of Provo, the center reported.
The dangerous winter weather phenomenon has claimed lives in other states in recent days, including a snowmobiler in Montana, hikers in Alaska and skiers in the Colorado backcountry, among others.
A Park City man, also an experienced skier, was killed in an avalanche in Summit County last week.
The Associated Press reports that 21 people have died by avalanche this winter throughout the United States, 15 of them skiers, according to data from the Colorado Avalanche Information Center. There are still more than two months left in the season.
Last year, by contrast, a total of 23 people, including eight skiers, died between December and April, the AP reported.
"Our hearts go out to loved ones of the skiers lost in Saturday's avalanche," Salt Lake County Sheriff Rosie Rivera said. She said all eight skiers were prepared and had the necessary equipment for the conditions.
Rivera said the rescue team is made up of "highly trained volunteers that put themselves at risk to save others."
"They perform technical, life-saving operations like this one, year-round," she said.
Contributing: Garna Mejia, KSL TV
×
Related stories
Most recent Utah stories