WEST JORDAN — Police are looking for a man who they say ran over a store clerk and left him in critical condition after the clerk confronted him in the parking lot for stealing.
The incident happened at Smokey's Discount Cigarettes near 1500 W. 9000 South on Monday night, according to Sgt. J.C. Holt with the West Jordan Police Department. A male clerk from the store confronted a man who allegedly stole something from the store, Holt said. A fight broke out in the parking lot and the man got in his car and ran over the male clerk.
The clerk remains in critical condition on Tuesday, according to Holt.
The suspect is described as a white male in his 20s, with shaggy style hair. He was last seen wearing a tie-dye shirt, black jacket, white pants, a black hat and a black mask. He was driving a red passenger car.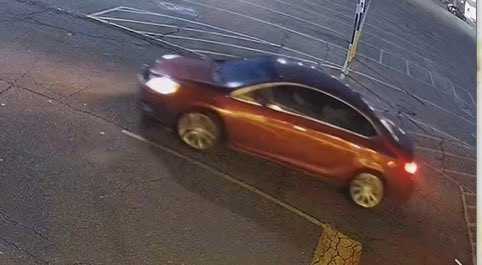 On Tuesday West Jordan Police revealed that they've obtained surveillance of the suspect's vehicle. The car is believed to be a Buick Verano.
Anyone with information is asked to call the West Jordan Police Department at 801-840-4000.
×
Photos