Estimated read time: 5-6 minutes
This archived news story is available only for your personal, non-commercial use. Information in the story may be outdated or superseded by additional information. Reading or replaying the story in its archived form does not constitute a republication of the story.
SALT LAKE CITY — Gerold Orfanos has always been full of energy, so when he sat still long enough to watch a full-length movie, his mom knew something was wrong.
"I thought, 'This is not our kid,'" said Amanda Orfanos, who originally thought then-2-year-old Gerold was dehydrated.
A resulting chest X-ray eventually deemed that it was much worse — Gerold had dilated cardiomyopathy and would need a heart transplant to survive.
"He would not be here today without the care he received," Orfanos, who lives in Las Vegas, said.
The young boy's transplant ended up being one of 1,549 lifesaving heart transplants performed in Utah by the Utah Transplant Affiliated Hospitals Cardiac Transplant Program in the past 35 years.
The unique program, which includes includes Intermountain Healthcare, University of Utah Health and the George E. Wahlen Department of Veterans Affairs Medical Center in Salt Lake City, is one of the most successful transplant programs in the nation and is the only one of its kind in the Intermountain West.
Ixel Flores Miguel received her first heart transplant at Intermountain's Primary Children's Hospital when she was 8 years old. And while she doesn't remember much about life before that, she has lived with her heart condition 20 years, requiring a second heart transplant in 2017, at the age of 23.
"I always knew that I would need another one eventually," she said on Wednesday during a celebration of the program's 35-year milestone. "I also knew that somebody had to lose their life in order for me to continue to live mine. I try to honor them every day."
The juxtaposition, said Utah pediatric cardiologist Dr. Kimberly Molina, is a hard one to face, as donors and their families "pass on the gift of life when they are facing their own tragedy."
"To be with these families and walk this path with them — they are some of the sickest patients we have in the hospital — and seeing them move on ... they truly do become like family to us," she said. "To see them live their lives to the fullest is heartwarming and is why we do what we do."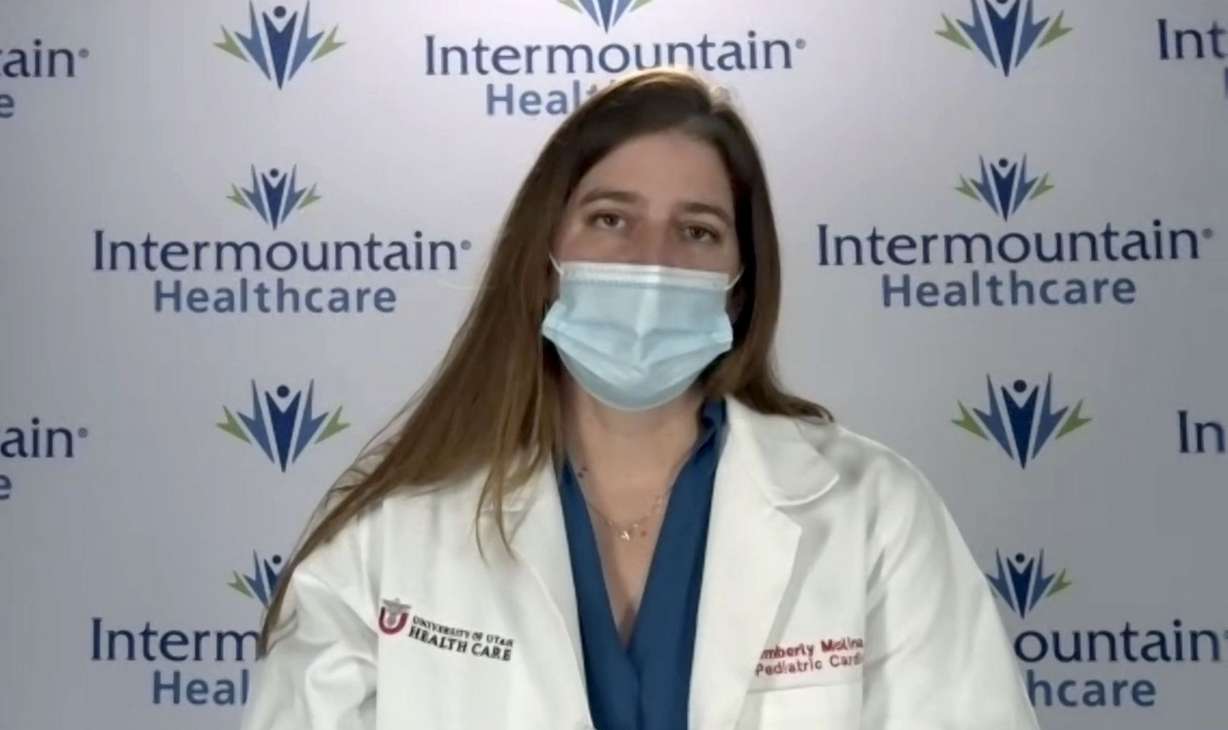 The transplants can't happen, though, without people willing to donate their organs and also make their wishes known at YesUtah.org or other state's donor registries.
Jared Manwaring, a University of Utah grad and patient at the VA, had problems with the mechanical pump surgically inserted to do the work of his failing heart and had been in the hospital a few months when he learned he'd be the recipient of a new heart.
"The whole process was a little bit overwhelming," he said of his 2019 transplant process. He had been an active person, but all that stopped when he became sick.
The veteran keeps in touch with the family of his heart donor and said, "It's just been a life-changing experience."
"I chose to keep it a secret from everyone so that people didn't think I was weak," said Claire Larson, who moved with her family to Utah from Beirut, Lebanon, in 1980. She was an aerobics instructor who was diagnosed in 2000 with congenital heart failure.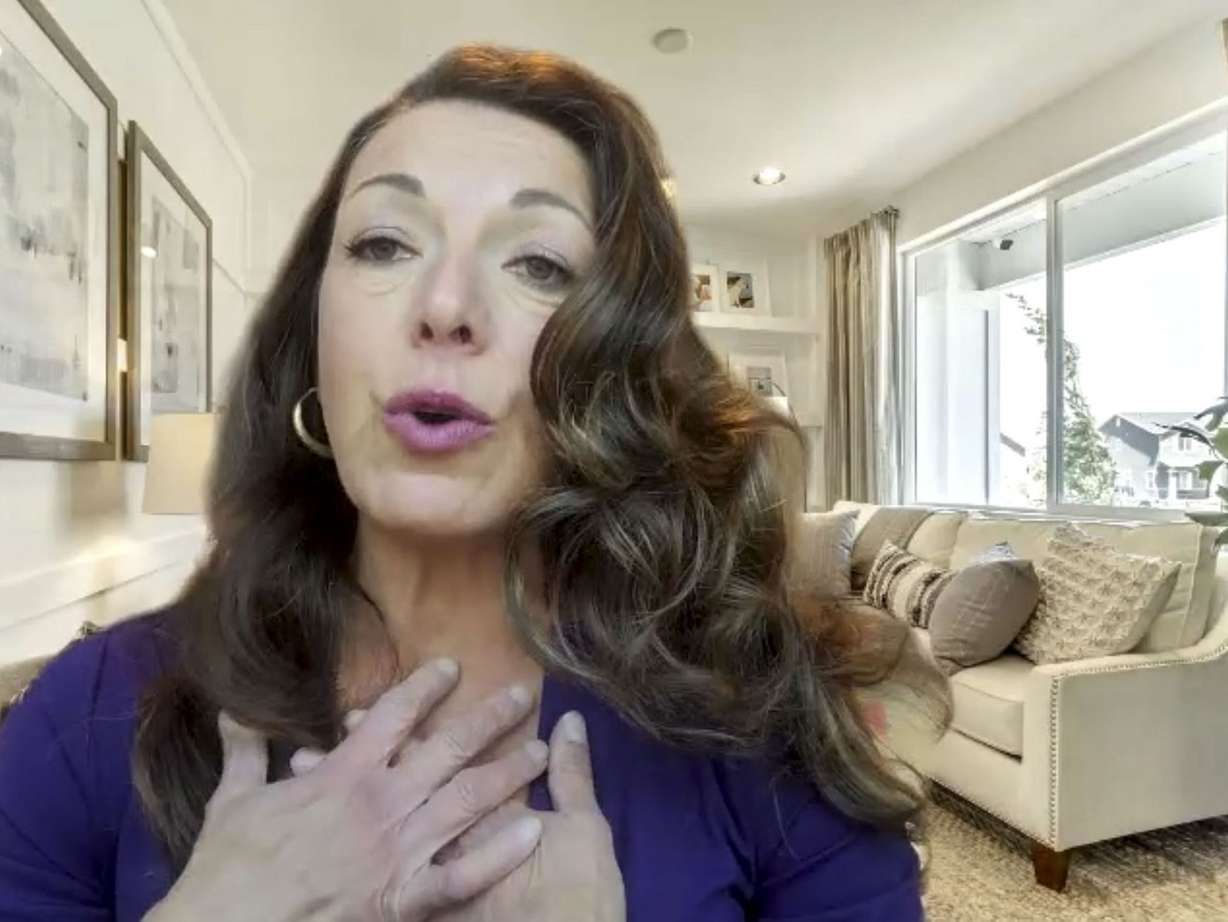 Medications and other technologies "helped keep me going for 16 years," Larson said, adding that her new heart was transplanted in 2016.
"To get the gift of life was so incredible," she said. "You don't realize how sick you are until this incredible new heart shows you how much life you have left to live."
The people and lives saved through transplantation are the highlight of the program, according to Dr. Josef Stehlik, co-director of the advanced heart failure program at the U. and the VA. "The fact that a Utah cardiac unit is going strong 3 1/2 decades after it began" shows how dedicated its physicians are, he said.
---
You don't realize how sick you are until this incredible new heart shows you how much life you have left to live.
–Claire Arslanian Larson
---
They have helped patients throughout Utah with new hearts, but also from 38 different states. The local program at the VA is one of five national referral centers in the federal system to care for veterans who typically have difficulty accessing specialty care.
"COVID-19 has caused unprecedented disruption in the care of chronic health conditions," Stehlik said, adding that he hopes patients everywhere are getting the help they need.
Gerold's family had to relocate to Utah for two years while he awaited a transplant and while they have returned to their home, they are still visiting cardiologists at Primary Children's Hospital for regular checkups.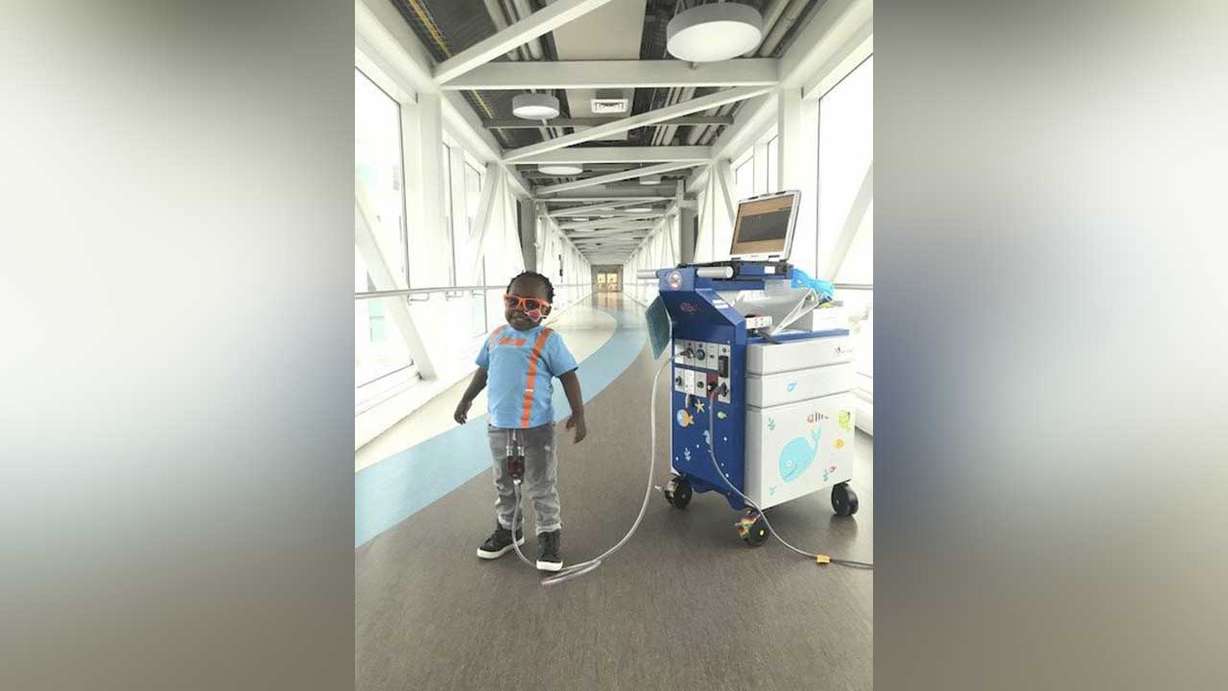 He is one of 175 children, from 1 month to 18 years old, who have received a new heart at Primary Children's Hospital in the past 35 years, Molina said. Some, including Gerold, have needed mechanical assist devices and support to bridge them to their transplant, sometimes requiring long hospital stays.
"As a parent, you know, you would do anything for your kid," Orfanos said during Wednesday's virtual celebration, adding that her son's diagnosis was "shocking" and completely unexpected. They adopted Gerold after he was placed with their family through a foster care program in Nevada.
Molina said Gerold's "vivacious zest for life" is contagious.
Orfanos said her "Little dude, big heart," as he is known on Facebook, brought a smile to everyone he met, always dancing down the halls and playing music at the hospital.
"You couldn't look at him without smiling ... and that is still true today," the mother said, thankfully.
"Even in severe heart failure, when we would meet a new doctor, they would say, 'There is no way that heart is inside of that body of a boy who is literally scaling the walls in the clinic," she added. Orfanos said she is forever grateful for the care and support she, Gerold and their family received through the Utah transplant program.
"2020 has been a great year for Gerold," she said.
The now-5-year-old Gerold climbed onto his mother's lap and said, "I love my new heart," followed by a series of happy claps — his endless energy obviously still intact.
×
Related stories
Most recent Utah stories