Estimated read time: 4-5 minutes
This archived news story is available only for your personal, non-commercial use. Information in the story may be outdated or superseded by additional information. Reading or replaying the story in its archived form does not constitute a republication of the story.
One of the best parts of the holiday season is cozying up on the couch with a nice, warm blanket and enjoying a feel-good Christmas movie.
Everyone loves classics such as "Charlie Brown," "Home Alone," or "It's a Wonderful Life," but when it comes to holiday movies, there are a lot of underrated players out there.
Here are just a few of them that you should add to your watch list this year.
'Blizzard'
What little kid doesn't want to become best friends with one of Santa's reindeer? "Blizzard" tells the story of a young girl named Katie and her magical friendship with one of Santa's newest reindeer.
"An instant holiday classic overflowing with the true spirit of Christmas that will bring as much joy on subsequent holiday viewings as it does the first time around," said one reviewer on Rotten Tomatoes.
"Blizzard" is rated G and is directed by LeVar Burton (yes—the "Reading Rainbow" guy). You can watch it on Amazon Prime Video.
'I'll Be Home for Christmas'
If you were a child of the 90s, you may remember the beloved sitcom "Home Improvement." And if you were like many other teenagers, you probably had a crush on the show's teenage heartthrob, Jonathan Taylor Thomas. If so, this is the movie for you.
"I'll Be Home for Christmas" stars Thomas who plays a college student desperately trying to make it home to New York from California. As you might expect, he encounters some mishaps along the way. (Think of it as a family-friendly spin on the classic, "Planes, Trains and Automobiles.")
"I'll Be Home for Christmas" is rated PG and is available on Disney+.
'Christmas with the Kranks'
Speaking of "Home Improvement," how about another holiday flick starring none other than Tim "The Tool Man" Taylor himself? No, we're not talking about The Santa Clause 1-3 (though those are good options, too).
This Christmas comedy is based on the 2001 novel "Skipping Christmas" by John Grisham and follows a couple who decide to skip Christmas in favor of a Caribbean Cruise. But this plan doesn't sit well with their holiday-obsessed neighbors.
"Christmas With the Kranks" is rated PG and stars Tim Allen and Jamie Lee Curtis. You can rent it on your favorite streaming service.
'Prancer'
Similar to "Blizzard," the 1989 holiday classic "Prancer" follows a young girl who befriends and nurses a wounded reindeer that she believes belongs to Santa. The Rotten Tomatoes consensus is that "Prancer" is full of "good-natured holiday cheer" and a "terrific performance from its young star," making this one you'll want to revisit each year.
Prancer is rated G and is available for rent on most streaming platforms.
'The Man Who Invented Christmas'
What was going through Charles Dickens' head when he penned the beloved classic, "A Christmas Carol"? That's what "The Man Who Invented Christmas" sets out to explore.
Starring Dan Stevens, Christopher Plummer, and Jonathan Pryce, this film depicts Dickens' lowest point in his career when he was pressured to write the next bestseller. After drawing inspiration from real-life experiences and confronting his own personal demons, the result is one of the most famous Christmas stories ever told.
"The Man Who Invented Christmas" is rated PG and is available with a Hulu subscription or for rent on multiple streaming services.
'Joyeux Nöel'
For those in the mood for a more serious, historical tale, "Joyeux Nöel" explores the hope and goodness of humanity that the Christmas season revives. Set during World War I, the film dramatizes what happened when French, Scottish and German sides participated in an informal and unauthorized truce on Christmas Eve.
Because of its mature subject matter, "Joyeux Nöel" is rated PG-13 and may be best suited for an older audience. It's available for rent on multiple streaming services.
'While You Were Sleeping'
You might not think of this as a traditional Christmas movie, but "While You Were Sleeping" has all of the ingredients you need for a heartwarming holiday flick: romance, light-hearted drama, a Chicago Christmas backdrop, and Sandra Bullock.
After Lucy Eleanor Moderatz (Bullock) rescues a handsome commuter Peter (Peter Gallagher) from an oncoming train, his family is mistakenly led to believe she's his fiancee. While Peter is in a coma, Lucy gets to know and love his family—especially his brother, Jack (Bill Pullman). It's a sweet, romantic fairytale that will leave you feeling warm inside.
"While You Were Sleeping" is rated PG and is available on Disney+ and other streaming platforms.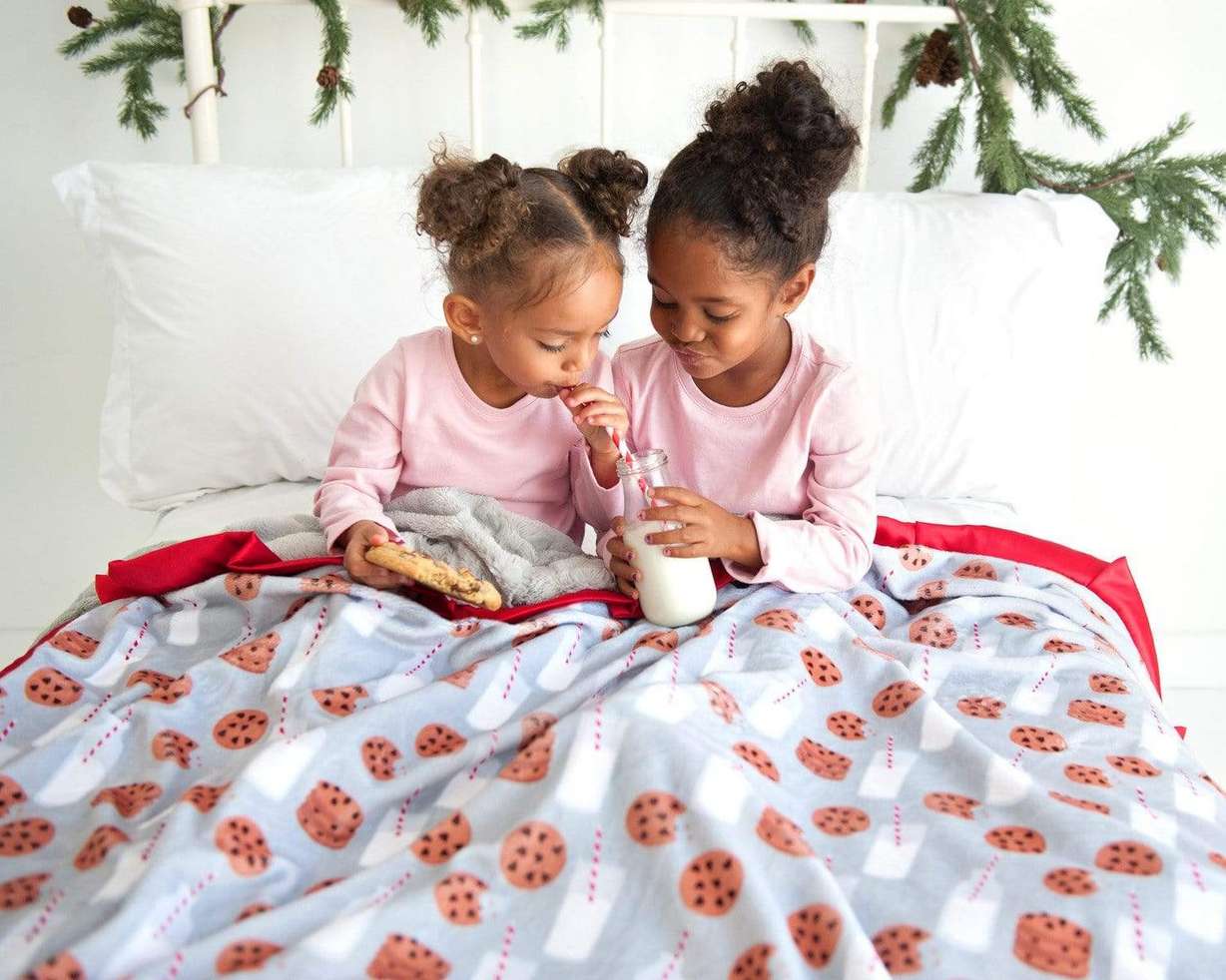 Something for everyone
While it can sometimes be hard to find a movie everyone will love, there's one thing everyone can appreciate: a cozy, soft blanket. No matter what your holiday plans include this year, a plush blanket from Minky Couture will provide the comfort you need. (They make great Christmas presents, too!)
Shop the Minky collection or create your own customized blanket today.
×
Most recent News stories