PLEASANT GROVE – A Pleasant Grove man dying of cancer is facing another battle: He's losing his home even though he can pay the rent. And housing advocates say Utah's tenant law is not on his side.
Nic McCormack's lease is up, and he's being kicked out of the apartment where he has lived for four years. He does not want to go, and he says he's been a good tenant – his rent is paid up. So, why the notice to vacate?
"When we went to sign a new lease, my income had dropped sufficiently," McCormack said. "We were told that their lawyer said it was in their best interest not to sign a new lease with us."
McCormack has advanced colon cancer and can no longer work as an electrician. He pays his bills with the help of disability income, savings and government grants. But McCormack said the Pleasant Springs Apartments is refusing to let him stay. Worse, he said he couldn't find anywhere else to go that would look past his low income, either.
"Most places, they want — your household income has to be three times the rent, sometimes up to five times the rent. And, so I'm on Social Security and disability. And I just don't, I don't qualify for that," said McCormack.
So, it is off to a motel for the 42-year-old and his mother and teenage daughter who live with him – even though doctors have only given McCormack a few more months to live.
"I've asked them to just be decent human beings and have a little sympathy, you know? And they just say, 'Sorry for your situation. Have a nice day,'" McCormack said as he asked the KSL Investigators to investigate his case.
The manager of his apartment complex declined to comment and asked us to leave the property.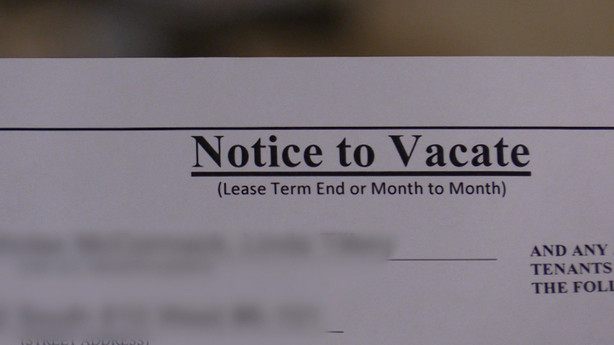 So, we took McCormack's case to Peoples Legal Aid in Salt Lake City. The nonprofit specializes in helping people facing eviction. The question we had for them: Is the apartment complex action within the law in this case?
"That's a really unfortunate question because it sounds like they are," answered Jeff Daybell, the organization's executive director, as he explained the law in Utah is not on McCormack's side.
If the apartment management has given proper notice that they are not going to renew or extend a lease, that is that.
"There's nothing in the law that requires an apartment complex to enter into a new contract," said Daybell.
---
There's nothing in the law that requires an apartment complex to enter into a new contract.
–Jeff Daybell, Peoples Legal Aid
---
As far as what advice they would have for McCormack or anyone else in a similar situation, Peoples Legal Aid's assistant director, Angela McGuire, said that's hard – and another frightening aspect is that he is far, far from being alone.
"Most of the calls, I would say, more than 60% that we've been getting recently are people calling because they're at the end of their lease term, or they're a month to month, and they've just gotten a notice to vacate, has nothing to do with nonpayment," said McGuire. "And there's not much tenants can do right now."
As for McCormack, he said he had hoped to find a new home that has a sympathetic landlord.
"This is my family and they don't even care. They're just sorry. 'Have a nice day.' It's just a job for them."
McCormack told KSL he finally did find another place to live.
If you're facing your own housing crisis, you can dial 2-1-1 on your phone to put you in contact with several local non-profit groups that might be able to help you with rent, mortgage and other housing expenses.
×