Estimated read time: 6-7 minutes
This archived news story is available only for your personal, non-commercial use. Information in the story may be outdated or superseded by additional information. Reading or replaying the story in its archived form does not constitute a republication of the story.
SALT LAKE CITY — Social media is being used to intentionally target voters — from Instagram to YouTube, and of course, on Facebook. These political advertisements are drawing the attention of data analysts and political observers nationwide. But who's paying for them and why?
The KSL Investigators worked with New York University's Ad Observatory to follow the money, and there is a lot of it being spent to put ads in front of you on Facebook.
Since July 1 — the date AdObservatory.org classifies as the beginning of the campaign season — $3 million has been spent on Facebook political advertisement spending in Utah alone. Half of that has been spent by the top 10 largest spenders.
Tracking the money
"No one's ever tried to do what we're doing before," Laura Edelson, a researcher with Ad Observatory, told KSL.
According to the nonpartisan project's website, Ad Observatory is "focused on improving the transparency of online political advertising." It is part of the Online Political Transparency Project, which operates out of the university's Tandon School of Engineering.
Edelson, a Ph.D. candidate in computer science at the school, develops methods to evaluate the authenticity of online political communication and content. Edelson said political ad spending on Facebook this year is unprecedented.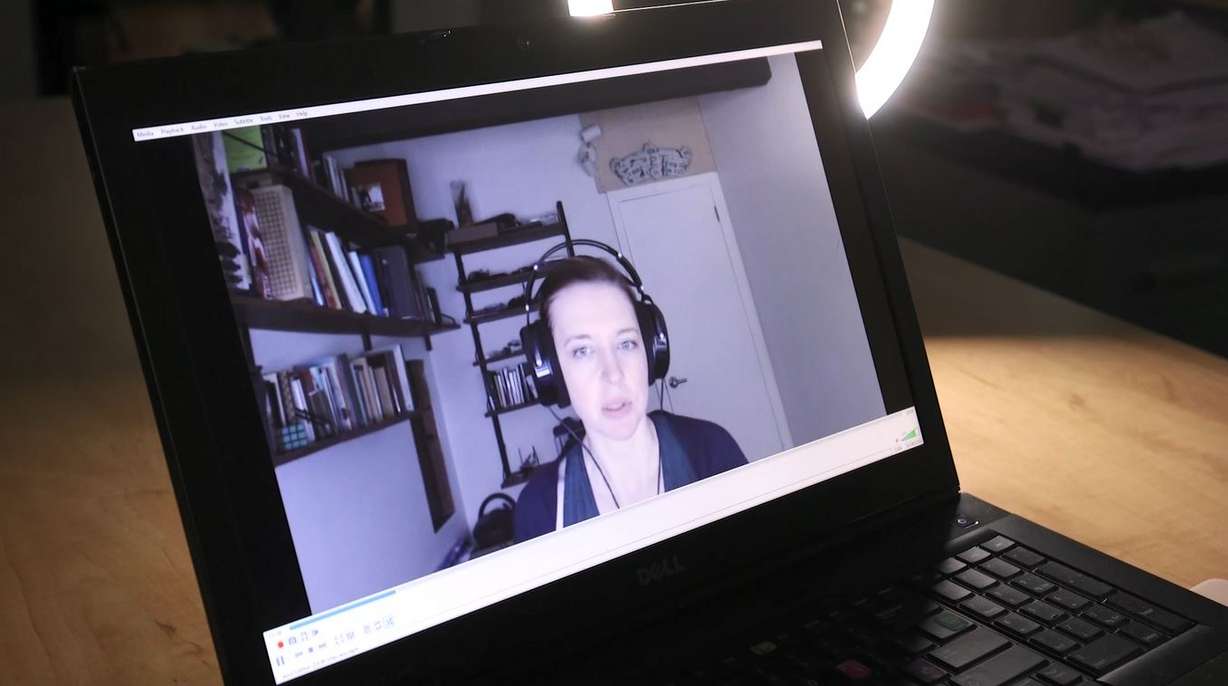 "We really only have data from 2018 on. That's when we started tracking Facebook ad spend and when Facebook started being public about it," said Edelson. "It's a little tough to compare because 2018 was a midterm, but we see significant increases in spending. We're already 40% ahead of where things were in 2018."
While a string of broadcast television ads focusing on Utah's 4th Congressional District race between incumbent Democrat Ben McAdams and Republican challenger Burgess Owens are dominating the local airwaves, something different is going on with social media. Online, it's the presidential race dominating Utahns' Facebook feeds.
Who's running political Facebook ads in Utah & how much are they spending?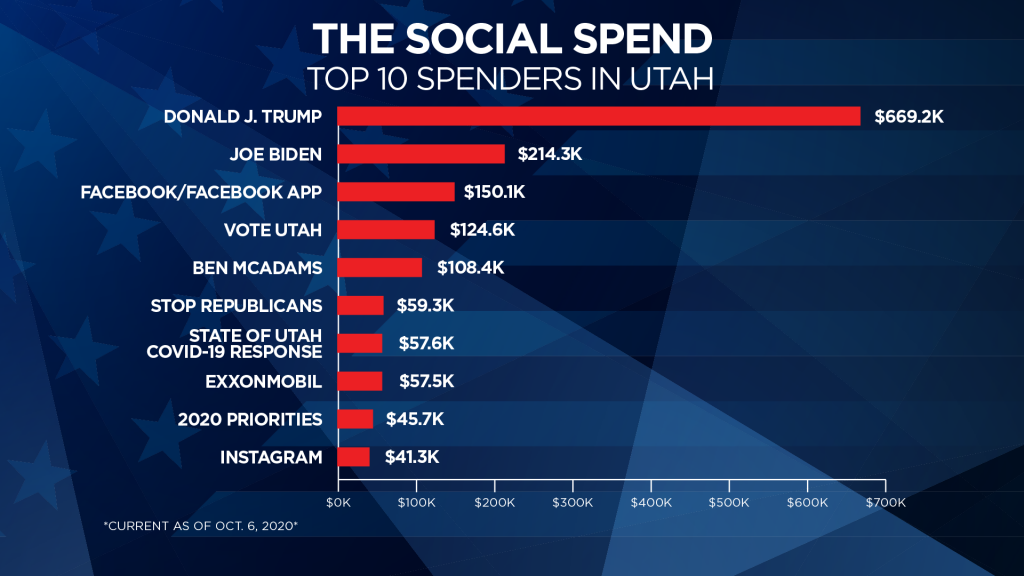 Data analysis
One of the biggest takeaways from the data: President Donald J. Trump is Utah's No. 1 spender on Facebook, with almost $700,000 in ads. He's well outspent his Democratic challenger, former Vice President Joe Biden, who has spent nearly $215,000.
But the Trump campaign isn't necessarily spending to get your vote.
"The majority of Donald Trump spending in Utah is encouraging people to donate money," Edelson said.
The president hopes the money comes back in the form of small campaign donations.
"They're doing it you know, $10, $15 at a time on Facebook, and that's just a very different model," she added.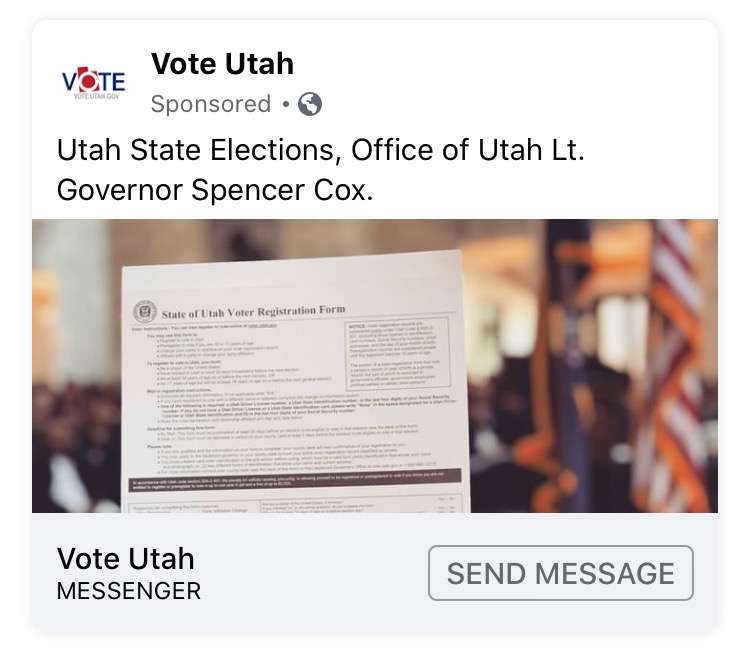 One of the next largest spenders is a local government information campaign, Vote Utah. The lieutenant governor's state elections office has spent more than $124,000 in Facebook ads to convince Utahns to register and cast their ballots.
The local race capturing the largest social spend is the hotly contested 4th Congressional District.
Incumbent McAdams has spent more than $108,000 in Facebook ads, as opposed to his Republican challenger Owens, who's spent just $30,000.
The campaign manager for McAdams' reelection campaign confirmed the spending uncovered by Ad Observatory. However, despite multiple requests for confirmation on their spending, a representative with Owens' campaign never got back to KSL on the matter.
"Both candidates seem to be using Facebook to raise money, to reach more supporters, to encourage people to vote," Edelson said.
But both candidates are getting some extra backing from Political Action Committees, or PACs.
PACs are not authorized by any candidate or candidate's committee.
PACs in support of McAdams have poured over $56,000 into online Facebook ads in just the past week. The Democratic Congressional Campaign Committee has spent $56,713 in that time. According to Ad Observatory, Realtors for McAdams has spent an additional $218.
The Congressional Leadership Fund — a Republican super PAC — has spent $14,413 in Utah. While it is running at least one ad supporting Owens, that amount is considered "general spending," not primarily for the Owens/McAdams race.
The National Republican Congressional Committee has also spent $2,493 in general spending in Utah.
Using the Facebook algorithm, candidates or PACs can narrow in on an intended target with the most basic or specific pieces of personal information — including zip code, age, gender and ethnicity and/or your past performance and activity on the social media network.
For example, PACs like "Stop Republicans" and the "Progressive Turnout Project" use Facebook's algorithm to target people whose profile interests include left-leaning figures and trends, including Barack Obama, Joe Biden, and MSNBC's The Rachel Maddow Show.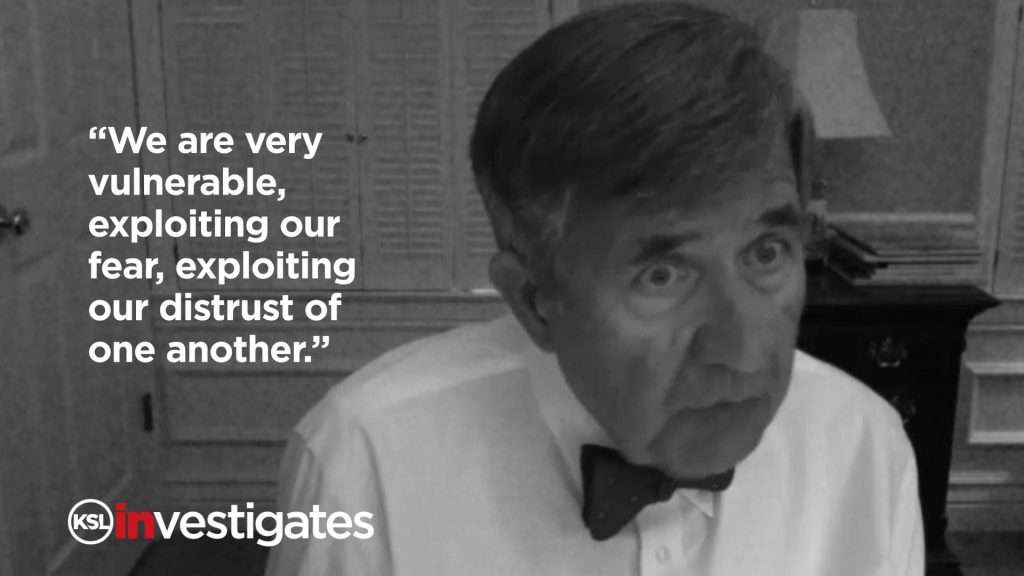 David Magleby, a professor emeritus at Brigham Young University, has traveled the country studying negative advertising for more than a decade and said social media has become the best avenue for attack ads.
"Social media is the new version of hit mail. It goes only to audiences you want to reach, and you can time it in a way that makes it very hard for the opposition to respond," Magleby said. "You're going to find more falsehoods in this medium than you will in something that is broadcast where everybody can see it."
Magleby explained that negative Facebook ads will often appear in black and white, grainy images. Those responsible for such ads will often add wrinkles and age to the candidate they are against in an effort to make them look more unseemly.
"Where it becomes difficult for the candidates is when the super PACs come into a race, who are not accountable to the candidate," he added. "There, the candidate doesn't control the message."
Magleby said participating in such online political targeting is not new.
Russia: 2016 and today
"In 2016, there were lots of Facebook ads that were used by the Russians to demean or criticize Hillary Clinton and right down to the point of making her look like the devil," Magleby said.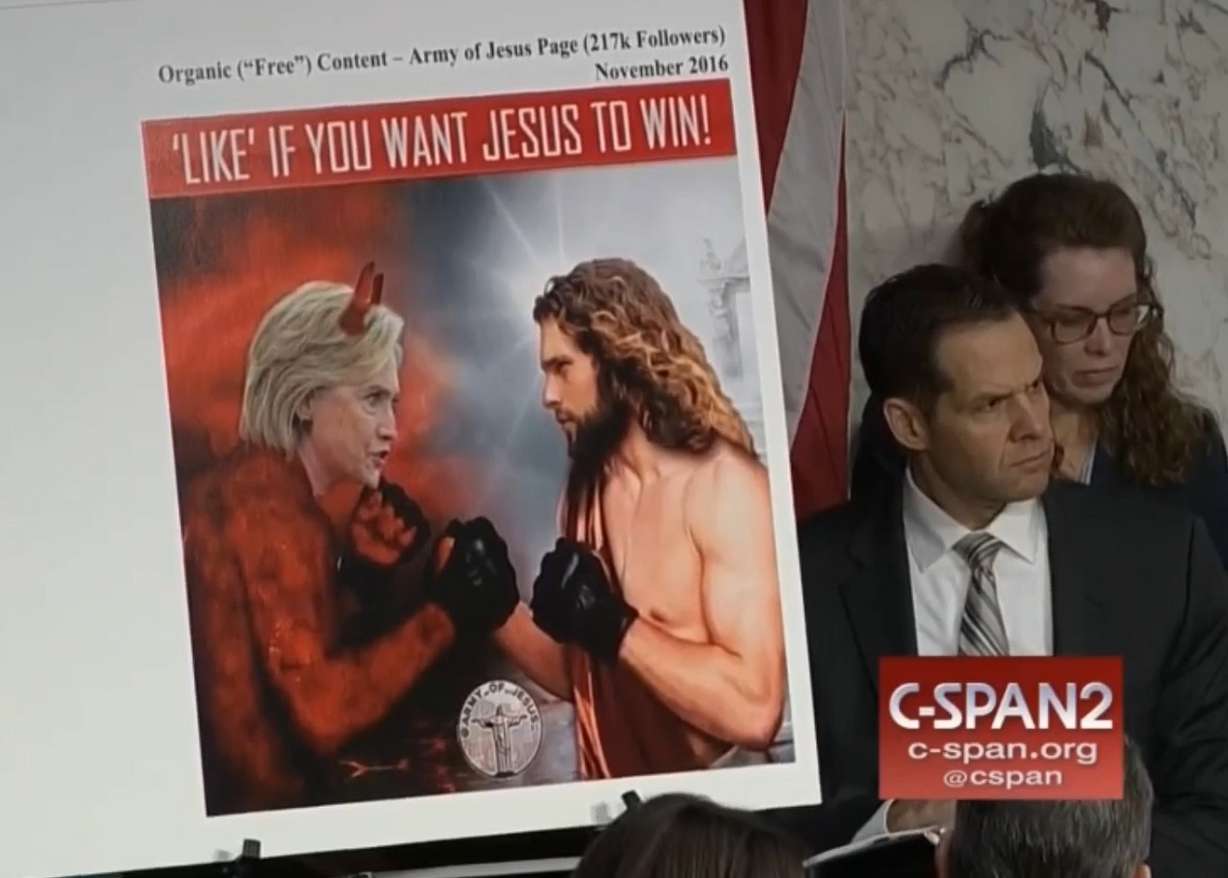 The long-time professor said Russians are "still very active" in American political advertisements online.
"It's ongoing. They're very sophisticated. They understand Facebook. They understand the algorithm," he explained.
Russia is not the only country behind some online ad spending in American elections.
"They (social media users) don't know the difference between whether it's a domestic political campaign, or (from) Russia, China or Iran," Magleby said.
Messaging like this won't be going anywhere, Magleby said, until social platforms become more transparent.
"I think that the whole medium is moving that way, and they need to, because frankly, we're vulnerable. We are very vulnerable to foreign adversaries exploiting our fear, exploiting our distrust of one another, exploiting racism," he said.
Have you experienced something you think just isn't right? The KSL Investigators want to help. Submit your tip at investigates@ksl.com or 385-707-6153 so we can get working for you.
×
Most recent Politics stories