Estimated read time: 6-7 minutes
This archived news story is available only for your personal, non-commercial use. Information in the story may be outdated or superseded by additional information. Reading or replaying the story in its archived form does not constitute a republication of the story.
After months of remote learning, working from home, and missing out on all the places you planned to visit this year, it's time for a break. Luckily, fall break is just around the corner.
This year, everyone could use a vacation — but you're not the only one who could benefit from it. Many local small businesses that rely on tourism are feeling the pinch from the pandemic and they need your support.
Camille Johnson Taylor, the executive director of the Kane County Office of Tourism, says tourists are the lifeblood of their communities.
"We are one of the most tourism-dependent economies in the state so the COVID-19 restrictions disproportionately hit Kanab/Kane County's economy," Taylor says. "By supporting our local businesses, customers are protecting the heritage of many local families and the community."
This year, as you're planning your fall break getaway, consider giving back to the community by taking a vacation close to home. When it comes to choosing the best place to visit, both northern and southern Utah have plenty to offer in terms of entertainment and recreation. (If you can't decide, flip a coin. Heads, south. Tails, north. You'll have fun either way.)
Here's how you can enjoy your staycation in either Northern or Southern Utah and support local small businesses at the same time.
Northern Utah
Northern Utah combines mountains, lakes and reservoirs, pioneer and Native American heritage, and Utah's biggest cities. For hikers, bikers, skiers, and snowboarders, it's a never-ending outdoor playground, but there are a few surprises off the beaten path as well.
A taste of urban life
Now may be the best time to support small businesses in the city. Many venues are cautiously resuming their performing arts and cultural events while remaining committed to your health and safety. Get into the Halloween spirit with Thriller at the Capitol Theatre, bask in the beautiful music of the Utah Symphony, or enjoy Hogle Zoo's festive BooLights celebration outdoors with the family.
And when you're feeling hungry, you can search for the best places to eat on Yelp, Google, or TripAdvisor. Don't forget to leave a positive review to help boost local tourism.
For a full list of activities — including important COVID-19 information and updates — click here.
Put the greatest snow to the test
It's never too early to start planning your winter ski trip. Whether you're a seasoned expert or you're looking for something a little more family-friendly, there are plenty of options. Of course, the fun isn't limited to the slopes. After you enjoy the fine mountain powder, be sure to hit up an après ski spa or one of the many fine-dining experiences in the city.
While planning your Northern Utah trip, check out these insider deals from Travelzoo. You'll get the added benefit of enhancing your experience while supporting local businesses. Win-win.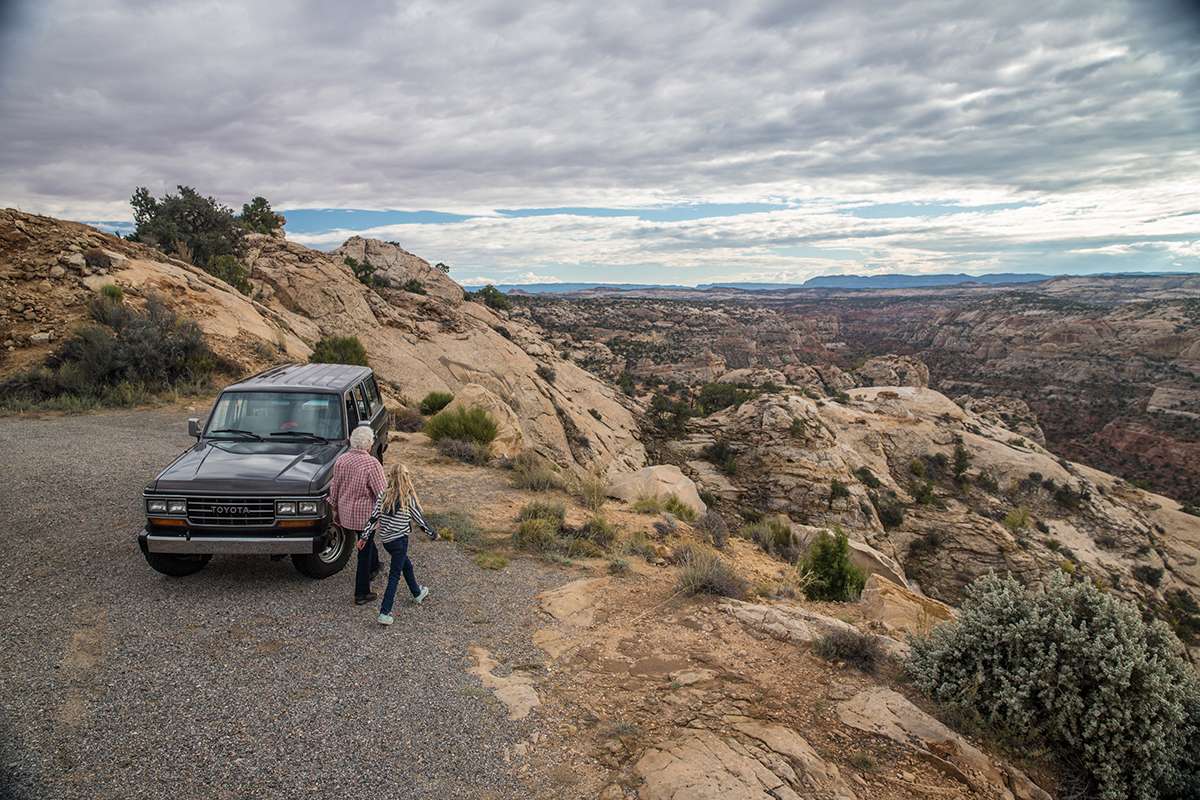 Southern Utah
It's no wonder Southwestern Utah attracts hordes of tourists from all around the globe when places like Zion are consistently included in lists of top national parks to visit in the U.S. But if your trips have been limited to the Mighty 5, here's a look at what you might be missing on the opposite corner of the state.
Exploring San Juan County
Visiting San Juan County is the adventure you didn't know you needed. Utah's Canyon Country offers its own unique blend of parks and recreational opportunities that cover an area almost as large as the state of New Jersey.
If you're new to the area, consider following the Bears Ears National Monument starter kit — a 3-day journey to learn about the experiences, places, people, and history of the vast and beautiful land. And when you're done exploring the Arches and Canyonlands national parks, you can hit up the tourism basecamps of Moab and Green River.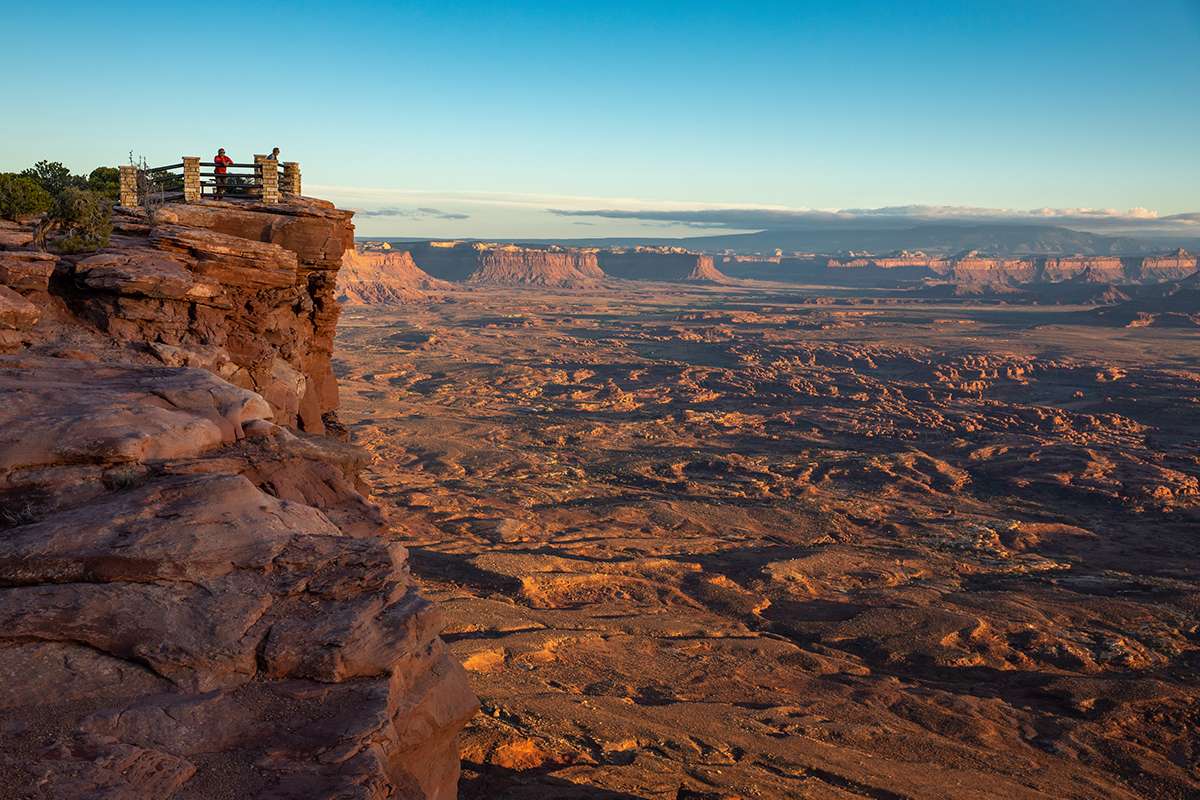 Although Monument Valley remains closed, the popular Goulding's Resort is open and ready for business. Try their famous Navajo tacos, take a dip in the indoor pool, visit the Trading Post Museum, or catch your favorite Western movie in the Earth Spirit Theater after taking a peek at John Wayne's Cabin. You can even commemorate the visit with a souvenir from the gift shop, which specializes in Navajo art, jewelry, pottery, and more.
Winter in the red rocks
While Northern Utah may get all the attention for winter sports, nothing beats winter in Southern Utah. Adventurous travelers can enjoy snow-capped peaks, endless canyon hikes, and vibrant night skies. It's everything you love about red rock country — without the heat and the usual crowds.
Don't forget to check Travelzoo's handpicked deals for making your Southern Utah vacation an unforgettable experience. (The locals will thank you, too.)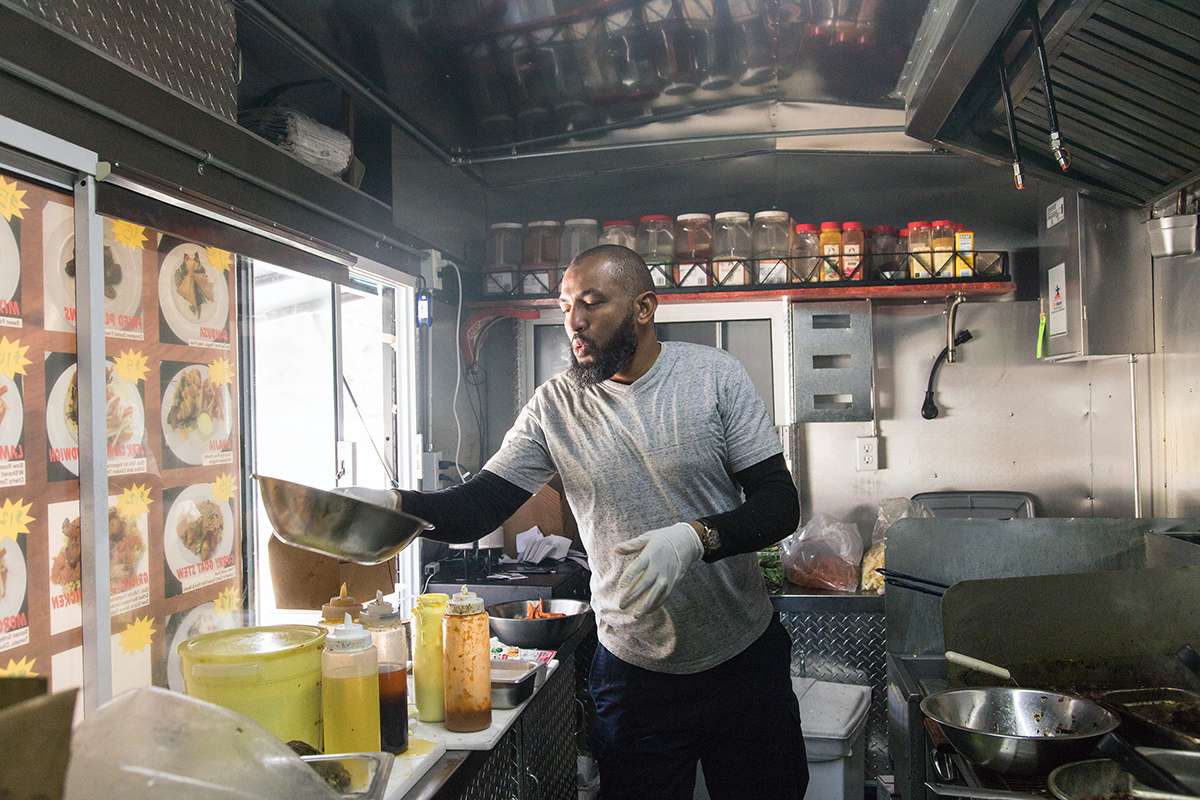 Tips for supporting local businesses
Now that you've caught the travel bug and have started mapping out your itinerary, consider incorporating these ideas into your next road trip or staycation:
Skip the chain restaurants. Opt for the quaint hole-in-the-wall diner instead. (Odds are the food is better anyway.)
Do your holiday shopping in a one-of-a-kind shop. Anyone can hop on Amazon, but finding a truly unique treasure for your friends and family? That's a skill.
Talk to the locals. No one knows the area better than the people who call it home, so if you want to know where the best restaurants, shopping, and activities are, take time to speak with the residents.
For other tips on how to support local small businesses or for inspiration and help planning your next staycation, visit the Utah Office of Tourism website.
×
Most recent News stories