Estimated read time: 2-3 minutes
This archived news story is available only for your personal, non-commercial use. Information in the story may be outdated or superseded by additional information. Reading or replaying the story in its archived form does not constitute a republication of the story.
SALT LAKE CITY — Babies in Utah will be screened for yet another disorder that can be treated before it gets worse.
Adrenoleukodystrophy, or ALD, is a rare metabolic disorder that affects how the body breaks down food into energy. It is the 42nd disorder that can be detected with the Utah Department of Health's Newborn Screening Program.
"Identifying and treating children with ALD is a lifesaving opportunity," said Dr. Josh Bonkowsky, an expert in ALD and chief of Pediatric Neurology at University of Utah Health and Intermountain Healthcare's Primary Children's Hospital.
The outcomes he's talking about include irreversible damage to the brain, spinal cord and central and peripheral nervous systems, as the fat buildup impacts development. This causes problems with the ability to speak, hear, learn and move.
Symptoms don't usually show until the early school years, which is often too late to prevent death from ALD. It is more common in seemingly healthy boys, who tend to experience more severe and deadly prognoses. Women are also affected, but with slower progression of disease and onset later in life.
Symptoms can progress rapidly and often lead to death within three years of onset and diagnosis. Detecting ALD at birth can give the team neurologists, endocrinologists and other specialists who end up working together to treat it, a leg up on the disease.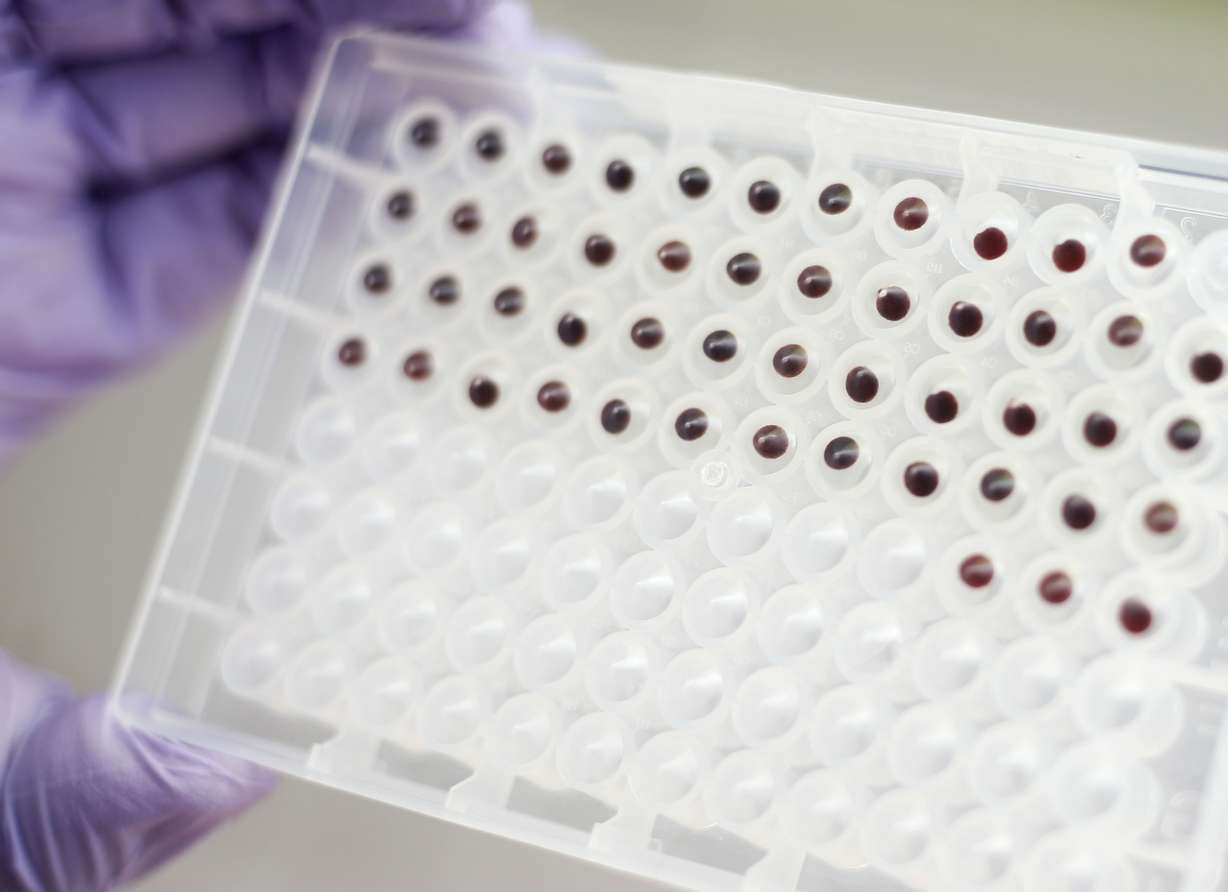 "Disorders, such as ALD, are often not detected and diagnosed only when symptoms develop, which unfortunately is too late to prevent disability or death," said Kim Hart, Utah's newborn screening program manager. She said the simple blood test done at birth can save people from a lot of heartache.
Not to mention, early identification through screening, and treatment with a stem cell transplant, can stop the progression of the disease.
"Our goal is to prevent the terrible outcomes before it is too late," Bonkowsky said. "This screen gives children and families with this disease the potential for a long and healthy life."
Utah is the 19th state to implement screening for ALD. Getting it added to the list of now 42 conditions requires the efforts of families, scientists, doctors and the Utah Legislature.
The test consists of two screens, one at 24 to 48 hours after birth, and a second at two weeks of age. A small heel poke lets clinicians collect blood on a chemically treated card that is sent to the Utah Department of Health's Public Health Laboratory where scientists activate the blood and screen it for the various genetic disorders.
For more information, visit newbornscreening.health.utah.gov.
×
Most recent Science stories