Editor's Note:The FanX Salt Lake Comic Convention usually takes place each year in September, but it has been delayed this year due to the COVID-19 pandemic. In lieu of FanX coverage, KSL.com is presenting a series of articles featuring local cosplayers. This article is the first in the series.
SALT LAKE CITY — It's that time of the year when we would normally be at FanX Salt Lake Comic Convention bringing you fantastic photos of different cosplayers — those fans of characters from comics, movies and television who dress up in COStume and PLAY the role.
With the COVID-19 pandemic postponing the big event, which normally happens annually in September, we know there are cosplayers that still want to show off their cosplays and fans that love admiring their work. So, we are giving the spotlight to a few Utah cosplayers in this series of photoshoots.
The first photoshoot is with Eric Allan Hall, of Sandy. He is well known in the cosplayer community and many cosplayers we have talked to at FanX hold Hall in high regard, admiring him for his passion and friendship.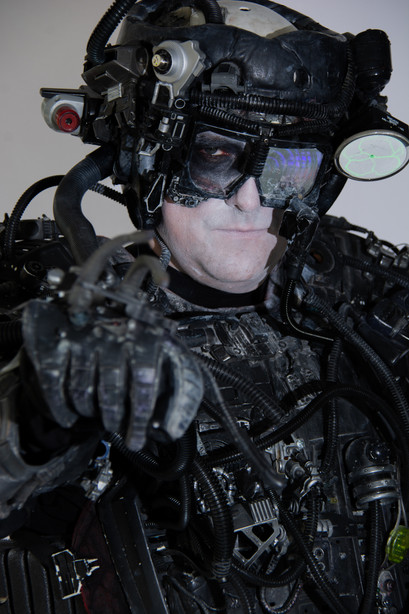 His love for the art is contagious and his excitement showed as he cosplayed for us just a few of his 140-plus cosplays that he has put together. Hall has a special love for Disney and "Star Trek" cosplays, and it shows in his detailed Borg costume from "Star Trek: The Next Generation." He has been working and improving it for several years, recently adding a voice changer to give it an extra dimension.
Before there were conventions in Utah to attend, there was a free comic books day that took place every year in early May, and Hall would go to the local comic book shop dressed up as Spider-Man or Superman. There would be a few other cosplayers that he would meet.
Hall has been cosplaying for over 20 years and is excited at how much cosplay has grown in Utah.
"I was flabbergasted with the first FanX just to see so many people coming out of the woodwork with fantastic cosplays," he said. "I think the cosplay culture has moved out of the nerdy niche that it was once in and is more mainstream, which I think is great, to get people to use their creativity to do something fun and positive."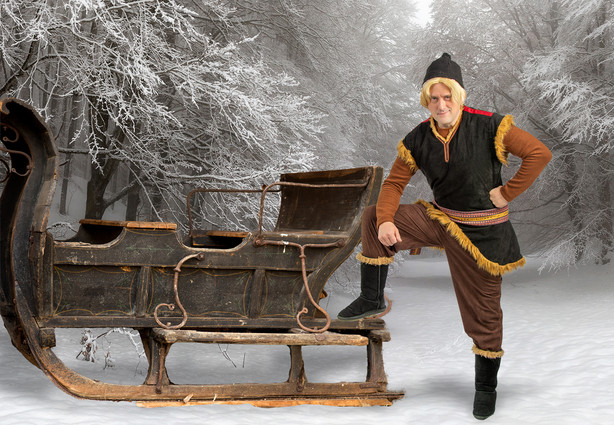 Hall's Kristoff cosplay from the Disney movie "Frozen" has parts he bought online and pieces he found at thrift stores. He found a pair of plain boots and took the fur from a stuffed animal to give them the perfect look.
Hall takes the roleplaying part of cosplay very seriously. He watches movie and television scenes over and over to practice the character's voice and mannerisms. He uses voices for Captain Hook and Data and has a German accent when cosplaying as Nightcrawler from the "X-Men" franchise.
Hall also pays attention to the little details like wearing yellow contacts for "Star Trek" character Data's eyes. The yellow contacts also come in handy when cosplaying as Nightcrawler, the Green Goblin from "Spider-Man," Captain Atom from DC Comics, and zombies. He often wears wigs to complete the look.
He also often attends the annual Star Trek Convention in Las Vegas where thousands of fans gather, many in cosplay. There, Hall can cosplay as more obscure characters from the Star Trek universe and still be recognized by dedicated fans.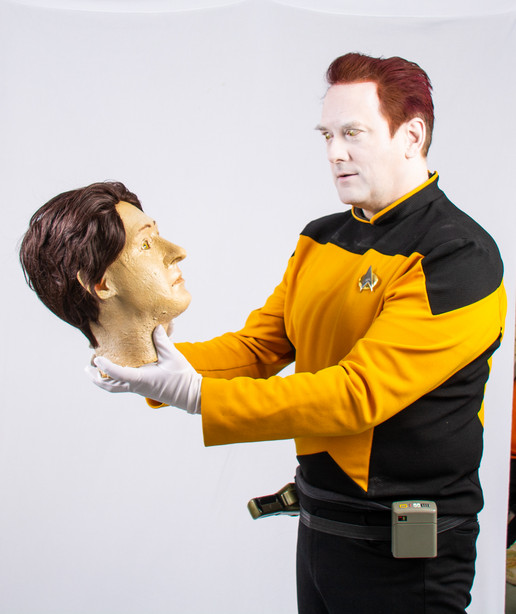 What Hall misses most is meeting fans in person. He has done some charity events virtually with his cosplay charity group, Heroic. They interact from the safety of their homes through video, but it doesn't come close to posing for photos alongside an excited fan.
One tip he gives to newcomers is to buy a lot of things like wigs and props right after Halloween when they are on sale. Hall has more advice for people thinking of cosplaying or just starting out.
"Follow your passion. Find a character you love ... and do it," he said.
You can find more of Hall's cosplays on Facebook under Eric Allan Hall and Instagram as @eric_allan_hall. You can find more about the cosplay charity group he belongs to at www.heroicinc.org.
---
John Mabunga was born in Utah and grew up in New York City. He has a career in computers and loves photography and all things Disney. His goal is to visit every Disney Park worldwide. He loves spending time with his beautiful wife and five children. Follow him on Instagram @jmabunga for updates on his projects.
×
Photos