MIDVALE — Fall sports, including high school football, are coming back to Utah high schools while the nation grapples with the COVID-19 pandemic.
At least, for now.
The Utah High School Activities Association board of trustees unanimously approved a motion that will allow fall sports to play out as classes return to in-person classes in districts across the state, the group announced during a board meeting held via Zoom conferencing Thursday morning.
The fall sports restart and response to the COVID-19 pandemic were the only items on Thursday's agenda of the meeting of the UHSAA board of trustees, under the direction of board chairman and North Summit School District superintendent Jerre Holmes and UHSAA executive director Rob Cuff.
And while Thursday's decision was final in that it allows schools to prepare for a fall season, officials stressed the need to remain flexible with fluid plans that could change with additional data, or even a surge in infections across the state that some health experts project later in the fall as cold and flu season approaches. If an outbreak does occur on a given team, that team could be required to quarantine the individuals who have had direct contact with any positive cases, for example.
"We're going to have to really educate our coaches that this is going to be a hectic season," Brighton principal Tom Sherwood said. "There's going to be a lot of unknowns; it's going to get messy."
All plans for the upcoming season should be made in consultation with local and county health departments, as well as state protocols.
Another meeting of the board of trustees is scheduled for July 28, which will include an evaluation of the motion and district plans to resume competition. The Utah department of health reported 601 more cases and four more deaths from COVID-19 on Thursday.
But Thursday's meeting was a signal that as long as students are able to return to the classroom, high school sports will likely follow.
The fall season begins with boys golf tryouts and practices July 20, with the first day of competition allowed on July 27 — the same day football and girls soccer teams are allowed to begin practicing.
Practices in 1A baseball, girls soccer and volleyball may begin August 3. Cross country and girls tennis follow August 10, and the first varsity football games are allowed August 20.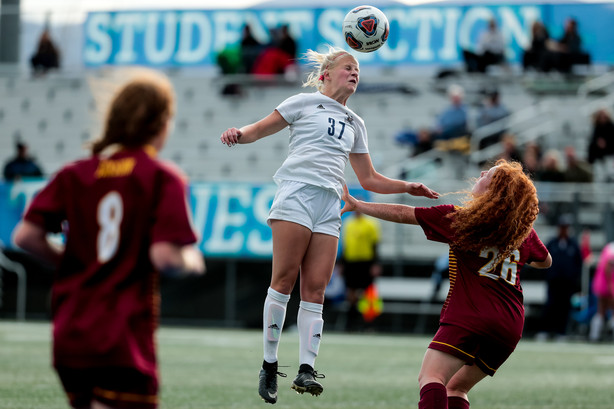 "This gives parents and students the opportunity to choose," said Cuff, whose organization is encouraging no out-of-state travel, a recommendation in line with some school districts that have already finalized plans for the fall.
"The communication we've received from parents and educations both have said we're willing to do anything to allow our kids to participate," Cuff added later in a conference with local media. "We're willing to be part of the solution, not part of the problem."
Spring sports were shuttered once the pandemic shut down much of the U.S. economy, and Gov. Gary Herbert enacted a "soft closure" of all public and charter schools in the state. When the closure continued through the end of the school year, the UHSAA followed suit, in conjunction with the state office of education.
The moratorium was lifted for summer workouts and activities for fall sports in June, but left to individual school districts to decide how to conduct offseason activities such as training. Districts were expected to conduct a plan with guidance from local health officials, including city and county health departments in the region.
But cases have popped up around the state, with Herriman High football being among the first to report a positive case of COVID-19 and Canyons School District also reporting one case from Corner Canyon's football team. A Provo High football player was also recently hospitalized while battling COVID-19 symptoms, but he is recovering from the effects of the virus.
Among the medical provisions of regular summer workouts are mandatory temperature checks for all players and coaches participating. Anyone with an elevated temperature, one of the symptoms of COVID-19, will be sent home, according to plans recommended by the National Federation of High School Sports and the UHSAA's sports medicine advisory council.
Under guidelines recommended by a panel of Utah public health and medical officials and the NFHS, schools in Utah's "red" or "orange" phase of coronavirus response should not "engage in sporting activities requiring teammates or opponents to be closer than 10 feet from one another."
Schools in the "yellow" phase would require full symptom checks prior to practices or competitions, and the same protocols would be strongly encouraged for schools in areas that move into the "green" phase. Social distancing, the use of face coverings when not engaged in competition, and increased hand sanitization are also encouraged, where possible.
The state has approved 10 counties, mostly in rural areas of Utah like Millard, Beaver, Uintah and Duchesne, to shift to the green phase, or "new normal." Most of the state remains in the yellow, low-risk phase, except for Salt Lake City, which has petitioned to remain in the orange, or moderate-risk, phase.
The rest of Salt Lake County joins the Wasatch Front in the yellow phase. Salt Lake and Summit counties also require a mask in public, specifically when social distancing cannot be enforced. All state-run agencies are also required to proceed with masks or face coverings.
Individual schools and districts should institute how fans and crowds will be implemented during the upcoming season. Sherwood said Brighton, for example, has been considering an online ticket system that can keep track of who attends games and where they sit.
Most high school stadiums in Utah do not currently have assigned seating. But that could change in response to the pandemic, officials opined.
As schools have rushed to reopen in the fall after being shut down for most of the final term of the 2019-20 academic year, additional plans have shifted to high school sports. If high school students can be in the classroom, they should be allowed to compete on the field, proponents of after-school activities have argued.
"Some kids, sports literally keep them going and on a path towards college or doing positive things," Corner Canyon coach Eric Kjar told KSL. "Sometimes if they can lose that, it can be pretty devastating.
"A lot of times, sports has more affect than just playing that sport. It can affect school, family life and mental health."
Kjar said some states are thinking of "flipping the schedule," or playing football in the spring and less contact-heavy sports like baseball in the fall. He'll be happy with whatever state officials decide is the best path moving forward — as long as his students get to compete.
"I think any way we can give kids the opportunity to play, I'm in favor," Kjar added. "I want them to have whatever opportunity they can get — not just football, but all sports. It's for everybody, across the board."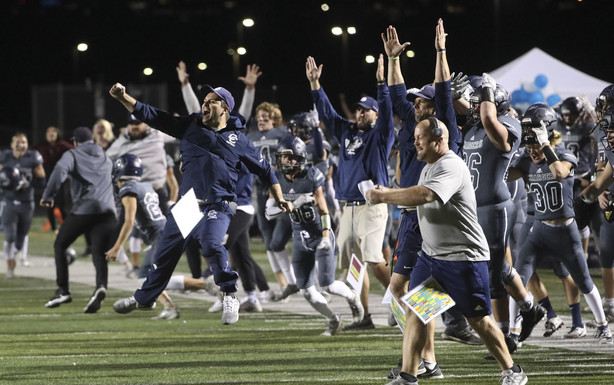 School districts are in various levels of making plans to return to school in the fall, with several like Davis County having set specific guidelines that include frequent hand sanitization and required face coverings for teachers (as well as recommended coverings for students in the classroom and high-contact areas). Others have opted for a plan that would see online education continue at least one day a week, like Jordan School District, which will be in-person Monday through Thursday and turn to Friday for online learning and teacher consultation.
Granite School District's plan, which has not been formally approved, leans toward a regular schedule for the fall, but with requirements for personal protective equipment for teachers and a strong recommendation for the same with students.
Utah Gov. Gary Herbert announced a mandate later Thursday that would require all students, as well as teachers, faculty and staff at K-12 schools in the state, to wear a mask or other protective face-covering in classrooms, as well as on the bus.
The additional requirements and protocols also included standards to provide for "optimal flexibility in the event you had an outbreak in a particular class or grade level that you could move to distance learning," assistant superintendent Rick Anthony told KSL recently.
Still, plans are in the beginning stages of forming across the state — and multiple officials said additional changes could come, depending on the severity of potential cases or outbreaks in the fall.
Utah Education Association President Heidi Matthews said Thursday that teachers from around the state have already reached out to her to say they don't feel comfortable with some districts' plans to reopen school in the fall.
"Some plans go into great detail about student health and safety but fall short in adequately addressing protections for school employees," Matthews said in a statement from the UEA. "We urge each school district to seek out educator input in their back-to-school plans. Educators have extensive expertise in teaching and supporting students and they must be front and center by fully participating in decision-making and implementation. It's also critical that all decisions to reopen schools be based on scientific evidence and advice."
Matthews added that not all districts were affected in the same way by the pandemic, with particular differences in rural communities and those with large populations of minorities. She urged lawmakers and stakeholders to provide additional resources for those communities, as well as for educators as they head back to the classroom.
"Students and educators will continue to face health and safety inequities in schools if they are not provided with proper personal protective equipment and disinfectants," she added. "Utah schools, which are already underfunded, should not be faced with the decision of how to pay for this equipment.
"It's important for us to get back to in-person learning, but we must make the transition in a way that does not unnecessarily endanger the health of our students and school staff. If we don't prioritize the health and safety of school staff and properly accommodate high-risk employees, we fear schools may not remain open for long. The other thing we can all do is follow recommended COVID-19 prevention guidelines now to help make schools safer this fall."
Contributing: Morgan Wolfe, KSL TV
×
Related Links