Estimated read time: 2-3 minutes
This archived news story is available only for your personal, non-commercial use. Information in the story may be outdated or superseded by additional information. Reading or replaying the story in its archived form does not constitute a republication of the story.
With the loss of jobs around the country also comes the loss of health benefits. Many people in Utah have to choose between feeding their family and taking care of a painful tooth ache. An organization helping people like that has seen its business double since September.
Juan says he feels fortunate to be sitting in a dental chair. He's about to have some major work done on his teeth. Apparently they're not very strong, and he's always in pain. It took him a long time to get his teeth looked at, because he can't afford it.
"I lost my job and everything, and my house," he said. "I went to one place. They charge me $90, $180, and I don't have the money."
Stephanie Jensen, executive director of the Salt Lake Donated Dental Services, said, "If you don't have dental insurance, your choice is taking care of a tooth ache, or feeding your family."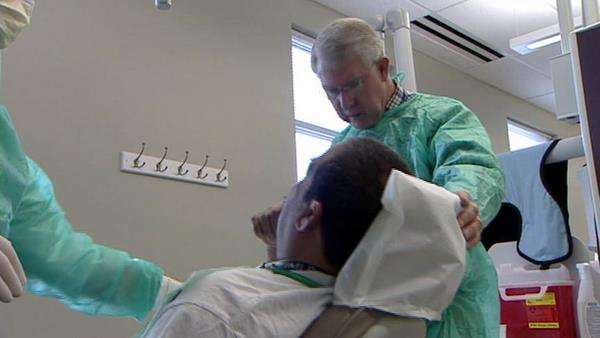 The organization has been around since 1990 but moved to a new building last spring. They treat about 20 patients there each day. Jensen says it's, "First come, first serve."
They turn about 20 patients away a day, but since the fall, that number has doubled.
Oral surgeon Grant Cannon said, "These people can't afford dental treatment. Most of them don't have insurance, and many of them don't qualify for Medicaid."
Cannon is one of the oral surgeons and dentists who donate time to treat patients. The service is run completely with community donations and volunteers.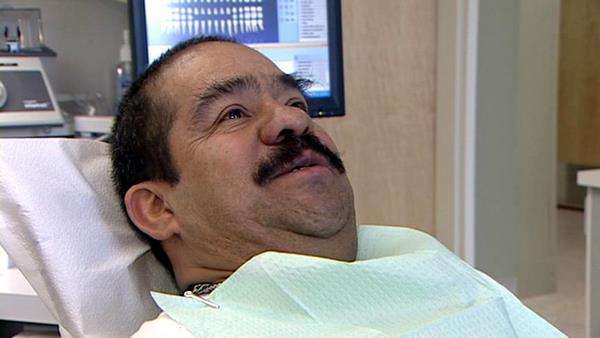 The Salt Lake Donated Dental Service also treats children. A local artist knows it can be a little scary going to the dentist office for the first time, so she donated her time and talents to the service by painting a whimsical tree in the kids' waiting area.
The artist, Leslie Killinger, told us, "I know going to the dentist isn't fun for kids, so I wanted to make them feel comfortable when they're here, and have a refuge for them while they're waiting in line for something that is not so much fun."
The goal of the organization isn't just to fix a broken tooth but to get these folks back in the work field.
"You can't do that very well if you're missing teeth and you don't look your best," Cannon said.
Juan hopes once he gets the pain taken care of, he'll be able to grin and bear finding another job.
E-mail: abutterfield@ksl.com
×
Related links
Most recent Utah stories