Estimated read time: 2-3 minutes
This archived news story is available only for your personal, non-commercial use. Information in the story may be outdated or superseded by additional information. Reading or replaying the story in its archived form does not constitute a republication of the story.
Team coverageTwo violent attacks in West Valley City, in less than an hour, have police wondering if the same person is behind them.
The first attack happened Sunday night at an apartment complex near 4100 West and 4100 South. Police believe it started as a random burglary, but it escalated into an attempted sexual assault.
Around 7:30 p.m, Leidy Cespedez, 45, said her bird was making a lot of noise, so she went to check it out.
Police said she walked out of her bedroom and was immediately confronted by a man in her hallway. She told officers she had never seen the man before.
Through an interpreter, she said the man grabbed her and told her to shut up. She said, "He punched her twice on the face and once in her chest and, at that point, she just throw herself on the ground, on the floor, because she didn't want him to keep punching her."
Lt. Dalan Taylor with the West Valley City Police Department said, "She put up a good struggle, and he decided to leave."
Through the attack, Cespedez was on the phone with her sister, who lives next door. She said she was yelling for help over the phone. She said the suspect suddenly stopped the attack and fled when he realized he'd left the door open.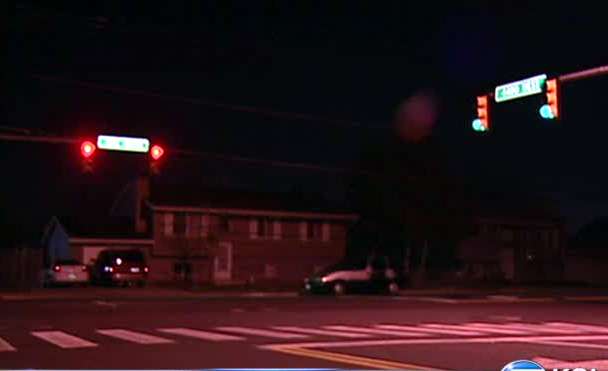 About 45 minutes later, a man was carjacked while on his way to work. It happened near 4400 West and 3100 South, that's 10 blocks from the apartment complex where the woman was attacked.
The driver was stopped at a traffic light. The man opened the passenger-side door, hit the driver in the face and tried to pull him out of his car. The driver fought back and was able to drive away and call police. He told officers, the man had a gun.
Police say the victims in both attacks had only minor injuries.
Investigators have only a vague description of the suspects and are looking into whether it could have been the same person.
E-mail: syi@ksl.com
E-mail: mgiauque@ksl.com
E-mail: aadams@ksl.com
E-mail: spark@ksl.com
×
Related links
Most recent Utah stories