This archived news story is available only for your personal, non-commercial use. Information in the story may be outdated or superseded by additional information. Reading or replaying the story in its archived form does not constitute a republication of the story.
The Homeless Youth Drop-In Center at 655 S. State St. in Salt Lake is a place homeless teens can come for help. In Sept. 2007, it served 41 teens. This last September, it served 135; that's a 175 percent increase.
The center also an outreach team that seeks out homeless teens. None of it would be possible without donations, and that's what is really needed right now.
Brenda Wattleworth with Street Outreach seeks out homeless teens almost everyday. She says, "I know pretty much where to go, and I can often tell now, after working for a year, who is homeless."
She heads to the Salt Lake City Library where she finds Mike. She asks him if he slept OK last night. Mike replies, "Horrible, gets cold at night. Not many places to go."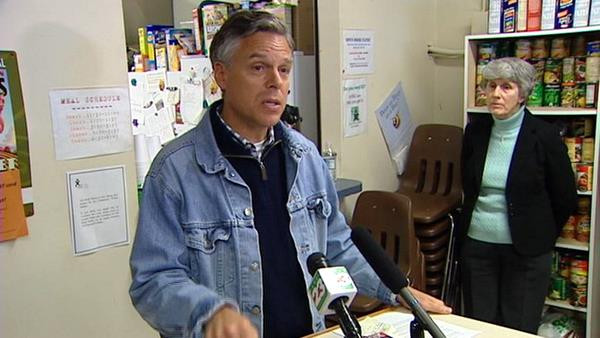 Wattleworth knows many of the teens by name, and she provides them with some of the basic necessities they need to survive on the streets. She tells Mike that the Street Outreach has gloves and socks he can have. "Most of that is what we need out on the streets," Mike says.
She says, "There are a few [who] stay in overflow shelters. A few women stay in family shelters. Others are afraid [and] stay under bridges. It's a problem. Their toothpaste will be frozen because they've been out all night."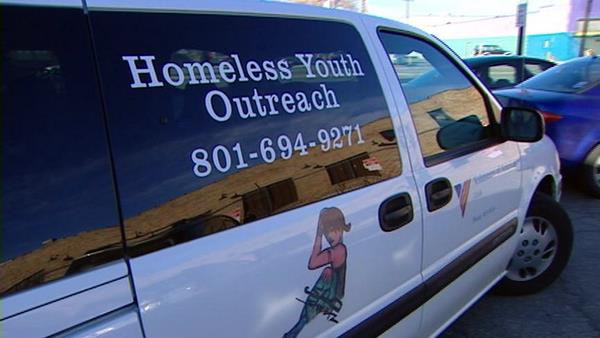 She empathizes with the homeless teens because at 14 she was like them. She says, "I put myself through college, and I definitely see the potential and possibility in all of them and feel passionate about the work. It's good work."
It's work she also knows wouldn't be possible without donations. She says, "With the winter coming, we have a lot of concerns and our greatest need right now is a financial contribution."
Today at an open house for the Homeless Youth Resource Center, Gov. Huntsman echoed that call for help. He said, "I want people to remember this resource center, drop by here, bring food, bring clothes, bring a helping hand and come down and volunteer a little bit, that's all we ask."
Mike says, "Any donation really does help."
Here are some of the items needed:
new socks
new underwear
hand warmers
gloves
hats
deodorant
tents
tarps
warm sleeping bags
batteries
bus tokens
fast food gift cards
You can also get more information on the Homeless Youth Resource Center at 655 S. State Street by calling 801-364-0744 E-mail: corton@ksl.com
×
Related Links