Estimated read time: 2-3 minutes
This archived news story is available only for your personal, non-commercial use. Information in the story may be outdated or superseded by additional information. Reading or replaying the story in its archived form does not constitute a republication of the story.
The Utah Department of Transportation's decision to halt nearly $4 billion worth of road projects across the state could have a ripple effect on thousands of jobs.
One group in particular -- the engineering companies -- are scrambling right now, trying to figure out how to move forward. The problem is when you look at state tax revenue, the money just isn't there; and cuts will likely have to be made somewhere.
From the everyday driver to the construction worker, putting the breaks on Utah road expansion will affect thousands of people.
"We've invested heavily in this state," said Clint Topham, with the American Council of Engineering Companies.
Topham is speaking on behalf of 84 Utah companies and 3,600 employees, most of whom work with UDOT. "We're very concerned. We want to meet with the Department of Transportation and talk to them. We want to be involved in the legislative process as we move forward and try to find a way to salvage as many of these projects as we can," he said.
But UDOT says there's just not enough funding to move forward with about 40 to 50 projects. General tax revenue in the first four months of the 2008 fiscal year is down $120 million from 2007.
"Unfortunately, I think we're facing a long-term problem, something that could last several years," said Royce Van Tassell, vice president of the Utah Taxpayers Association.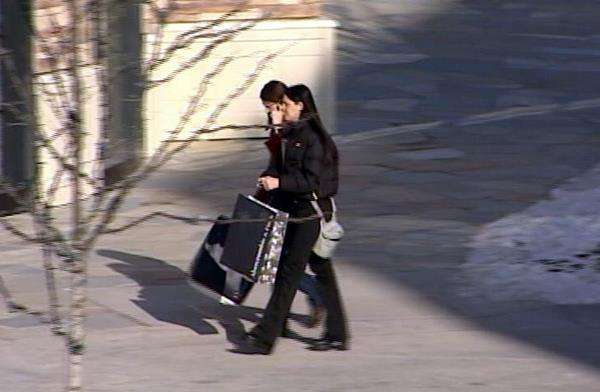 Van Tassell says the problem is a lack of spending. Over the past 25 years, Americans went on a spending spree and saved less. But now with the credit crunch and a down economy, people are holding on to their money.
"Now we're seeing very hard evidence where people just aren't going out and buying things, and so sales tax revenue is down, which means at some point we're going to have to make some dramatic cuts," Van Tassell said.
One hundred seventy-eight projects that are already under construction or under contract will move ahead as planned.
Utah engineering companies will meet with UDOT to talk about the next step sometime next week.
E-mail: wjohnson@ksl.com
×
Related links
Most recent Utah stories