Estimated read time: 4-5 minutes
This archived news story is available only for your personal, non-commercial use. Information in the story may be outdated or superseded by additional information. Reading or replaying the story in its archived form does not constitute a republication of the story.
Debbie Dujanovic reporting
Produced by Kelly Just With the tough economy, more and more people are out of work and desperate to make ends meet. The chance to turn things around, start earning $50,000, $100,000, even $200,000 a year, would certainly grab someone's attention.
The official-looking offers appear in newspaper want ads and fill up e-mail inboxes. They claim you can make a living as a freelance writer, a secret shopper or even by eating out and then rating those restaurants. Before you apply, see what happened when investigative reporter Debbie Dujanovic tried to land one of these high-paying positions.
The ads look and sound great: make $5,000 a week as a writer, $1,000 a day posting ads online or $3,000 a month filling out forms on the Web. One of the offers doesn't describe the job but predicts earnings of $200,000 a year.
It was a newspaper ad looking for secret shoppers that caught Ken Williams' eye.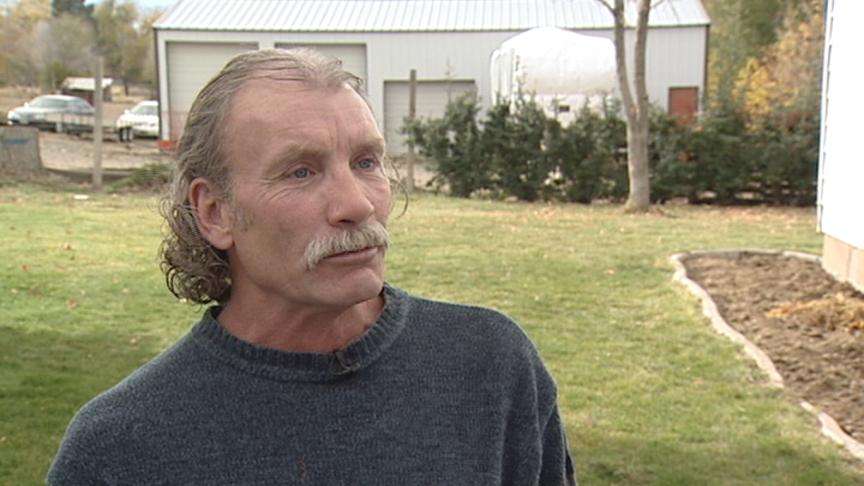 "I thought $200 for two hours work -- that's really good," he said.
Williams called the company and was immediately hired. What did he think the job entailed?
"Catching bad employees," said Williams.
Specifically, he'd be monitoring employees who work for a business that wires money. How? Job applicants like Williams were supposed cash a check for about $3,000. He would keep $200 of that as his pay, then visit a wire company to send the remaining $2,500 back to the company who wrote him the check in the first place. Then, Williams would fill out a form rating how courteously he was treated by employees at the wire agency.
What's the catch? Days after wiring away the $2,500, Ken's bank would be calling to let him know the check he had cashed was a phony -- it bounced and he must pay it back. We called the bank on Williams' check and confirmed the account was not valid. Williams was not too surprised, said he had suspicions all along.
"There was too many red flags, and that's why I called you," he said.
Our investigation convinced Williams to steer clear of the offer. But there are plenty of other people who need extra money and a long line of companies who claim to have the answer. The ads offer what looks like a dream job: big money, shorter hours, be your own boss. If you bite, you could be out hundreds of dollars for a job that was supposed to pay you.
We researched dozens of different offers and then, took them Utah's Department of Commerce. None passed the inspection.
"You're going to make $200,000 a year?" questioned department director Francine Giani. "That doesn't make any sense.
"This one says make an extra $3,000 a month. I'm sorry. I don't believe it.
"This one here, it may even be a pyramid scheme. We'll have to look into this one.
"If you need a job," concluded Giani, "this is not the place to go."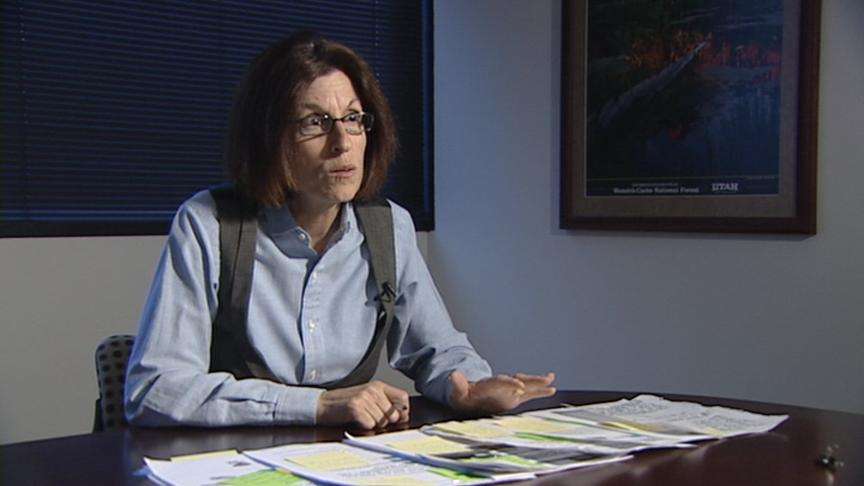 We decided to see for ourselves, applied for 60 different offers and immediately spotted a pattern. The job descriptions are vague. The company disclaimers offer no guarantees.
And every single one required something from us: a credit card number! For example, we could not become a mystery shopper until we bought an $80 a month supply of diet pills. We had no luck filling out forms for Google or Yahoo either, without first buying a kit and agreeing to a $72 monthly fee. To start writing articles from home, we need to pay a $600 annual membership. It takes a $49 down payment just to find out how we can make $200,000 year.
The companies say it is a small price to pay. The Commerce Department director calls it a deal breaker.
"You never send money to do a job," said Giani. "You do a job, you get the money. You don't send money to get the job."
If you do turn over your credit card number to one of these businesses, state and federal investigators have seen the following things happen:
Company web sites are suddenly shut down
Consumers cannot locate companies for a refund
Software packages that were ordered do not work correctly
The biggest complaint from consumers: you cannot make the big bucks mentioned in the ads. In one case, a secret shopper reported that after spending days on the job, the company refused to issue her a pay check. Instead, the company offered to give her a few groceries.
KSL did ask you to forward to us any enticing job opportunities you've received for the Investigative Team to check out. Since Monday night, we've applied for about 60 of those jobs and have yet to find one that is legitimate.
E-mail: iteam@ksl.com
×
Related links
Most recent Utah stories