Estimated read time: 2-3 minutes
This archived news story is available only for your personal, non-commercial use. Information in the story may be outdated or superseded by additional information. Reading or replaying the story in its archived form does not constitute a republication of the story.
Tonight in California, advocates for same-sex marriage protested outside The Church of Jesus Christ of Latter-day Saints temple in Los Angeles.
The protesters singled out the involvement of the Church in promoting the passage of Proposition 8. Late today, the Church issued a statement asking that debate on the issue be civil and respectful.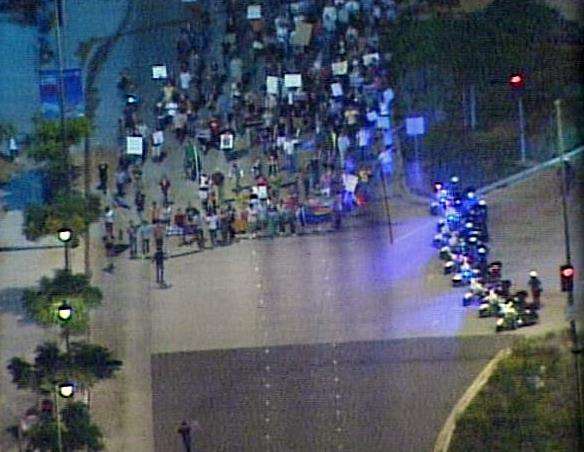 Evening in Los Angeles, and protesters were continuing what they had started earlier in the day. Hundreds who opposed Proposition 8 chanted and marched around the Los Angles Temple. They are vowing to fight the ban on same-sex marriage and are raising money for a new campaign.
"For every donor who makes a donation, even a small donation of $5, a postcard in the name of that donor will be sent to President Thomas S. Munson (Monson) of the LDS Church," Lorri Jean, CEO of the Los Angeles Gay and Lesbian Center.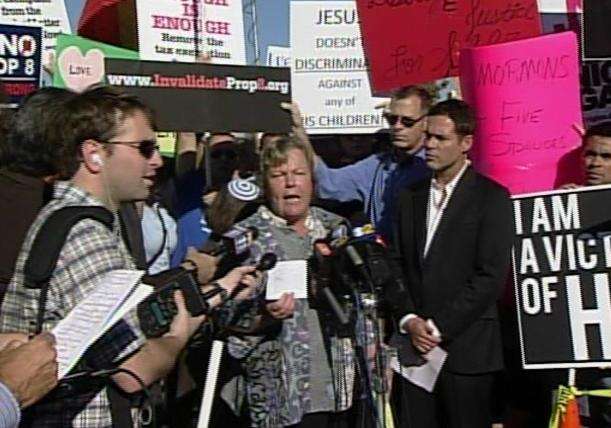 The Rev. Neal Thomas, with California Faith for Equality, said, "That's what we have been preaching throughout this campaign, is to realize that this is a civil rights movement. It is not a religious movement, it's a civil rights movement, and all people should be protected under the law."
Keith Kuder has been watching the protests in California. He is a supporter of "Yes on Prop 8."
"I feel that this is an emotionally-charged issue. I have had friends on both sides of the argument, and I feel that the voters have voted and resolved by now," Kuder said.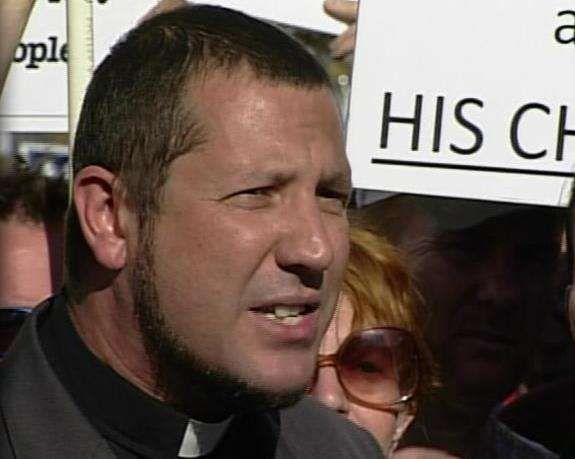 Latter-day Saint Church leaders acknowledged issues involving family and marriage stir fervent and deep feelings.
A Church statement released today reads, in part: "The Church calls on those involved in the debate over same-sex marriage to act in a spirit of mutual respect and civility towards each other. No one on either side of the question should be vilified, intimidated, harassed or subject to erroneous information."
The National Center for Lesbian Rights, the ACLU and attorneys of several big cities in California have filed suit to invalidate Prop 8.
Tomorrow evening at 6:00, some against Prop. 8 say they will protest here outside Temple Square.
E-mail: cmikita@ksl.com
×
Related links
Most recent Utah stories