Estimated read time: 2-3 minutes
This archived news story is available only for your personal, non-commercial use. Information in the story may be outdated or superseded by additional information. Reading or replaying the story in its archived form does not constitute a republication of the story.
Some Cedar City residents recently received a touching surprise from a group of talented and kindhearted students. The efforts came after a plane crash that devastated the community.
On Aug. 22, a twin-engine plane carrying 10 people who worked at a medical clinic in Cedar City crashed outside Moab, killing everyone onboard. The group had just finished a day of cancer screenings. Their community went into mourning.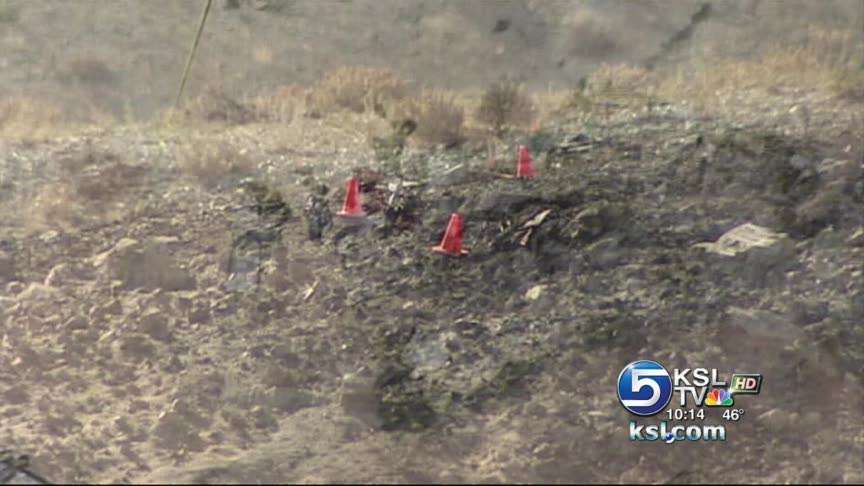 Just days after the accident, the students in Cedar City High School's advanced cabinetmaking class began work on a special project.
Heidi Thorley, who's in the class, said, "We did it basically for the kids of all the families because they're the ones who are not gonna grow up with the family members who were killed."
Starting at 6 a.m. and after classes, sometimes until midnight, they crafted cedar chests. The idea came from their teacher, Todd Thorley. He said, "Most of the people that were in the accident, I had personal relationships with, I knew a lot of them. And so I just kind of got the brainstorm that maybe we'd do it for a couple of them. And then it just kind of mushroomed from there."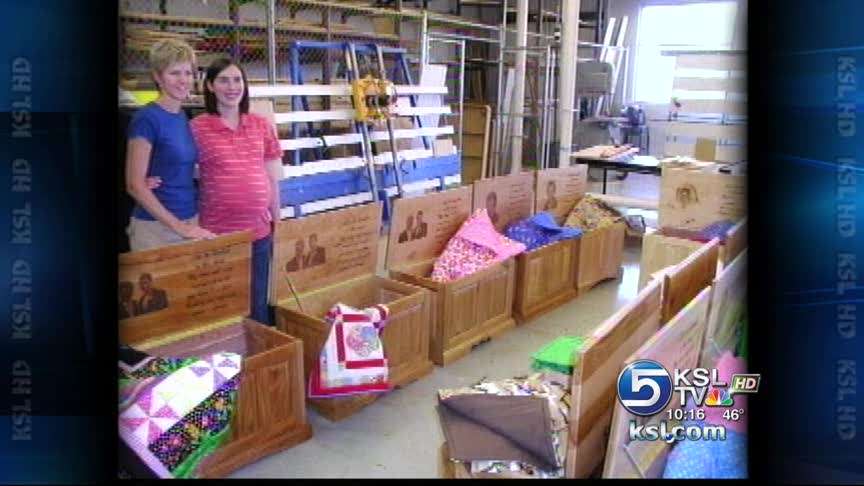 Each chest is unique, with an image of the family member who died on the inside of the lid, along with a message: "Like the blankets in this chest, my arms will wrap around you to let you know I'm close. Keeping you safe and warm always."
Another class made quilts to go into the chests, matching the personality of the child who would receive it.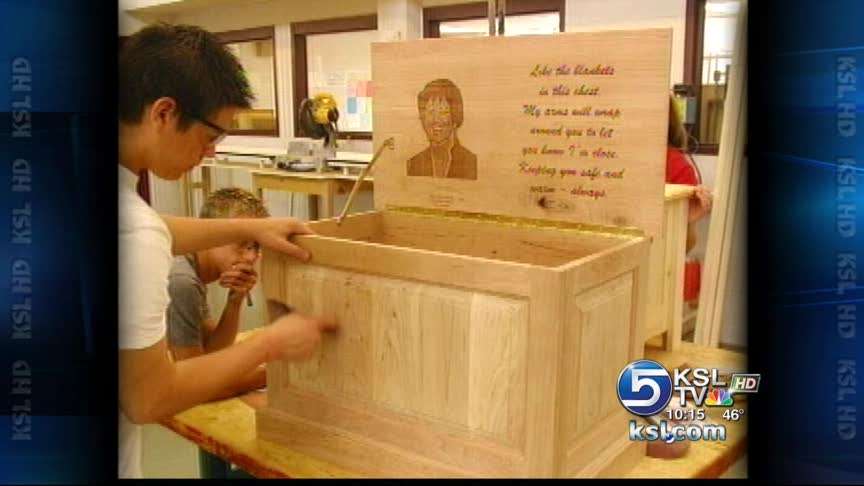 Once everything was finished, the students decided to personally deliver the gifts to each family. For six hours on a Sunday in September, they traveled to each home in the Cedar City area and Hurricane.
Devin Carpenter, a student in the cabinetmaking class, said, "Well, there were people who just broke down crying, and they were just so overjoyed."
Todd Thorley said, "It was probably the highlight of my teaching."
As one of the students wrote, "When tragedies happen, people pull together."
Another student, Sarah Blatter, said, "This is something that I will remember for the rest of my life. I will remember the impact that I was able to have."
The families describe the students as very special young people who did pull them all together.
Intermountain Lumber in St. George donated all the wood and Advanced Machinery in Layton replaced a broken sanding belt and sent extras with no charge.
E-mail: cmikita@ksl.com
×
Related links
Most recent Utah stories