Estimated read time: 1-2 minutes
This archived news story is available only for your personal, non-commercial use. Information in the story may be outdated or superseded by additional information. Reading or replaying the story in its archived form does not constitute a republication of the story.
The beginning of a wintry week caused some problems across the state. The one consistent thing about this storm is the chilly temperatures. Otherwise, depending on where you were today, you saw wind and rain, and the mountains saw a few inches of snow.
Snow was slowly falling in Big Cottonwood Canyon throughout most of the day. It's good news for businesses like Kickers Backcountry Market, which caters to the winter crowd. Their newly remodeled store has been open only two days, and customers are already excited about the ski season.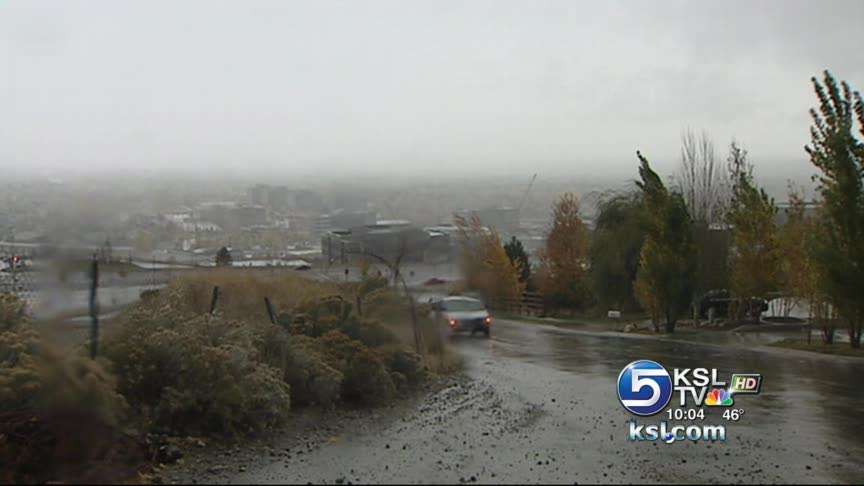 John Marinucci, owner of the market, said, "I think a lot of people, you know we all want to ski powder, and that's the reason why I'm up here. So the more powder there is to ski, the more people will be coming up the mountain."
But the storm wasn't greeted as warmly in other places. Wind and rain contributed to a number of power outages mostly in Davis, Weber and Cache counties. At one point this evening, power was out to 2,400 customers.
Jeff Hymas, spokesman for Rocky Mountain Power, said, "Today we've had a lot of problems with pole fires, where the rain will mix with the dust and contaminants on top of the poles and cause arcing from the lines to the poles, starting it on fire. That's been the cause for the majority of the outages today."
Rocky Mountain Power says tonight there are fewer than 700 customers without power. The company hopes to have power restored to those people by the early morning hours.
E-mail: wjohnson@ksl.com
×
Most recent Utah stories