Estimated read time: 6-7 minutes
This archived news story is available only for your personal, non-commercial use. Information in the story may be outdated or superseded by additional information. Reading or replaying the story in its archived form does not constitute a republication of the story.
SALT LAKE CITY — This summer is turning out to be very different than anyone expected. We've had to change our lives, our plans and stay at home when we can. But just because many of our Fourth of July traditions aren't safe right now, that doesn't mean that we can't celebrate at home.
Instead of feeling bad, let's focus on having fun, small celebrations at home. With a great menu, some quality outdoor time and some time to relax, this Fourth of July can be a great one. Here are 20 dietitian-created recipes to celebrate Independence Day this year. These recipes are perfect for the grill, make great side salads, and even include yummy desserts that might rival your holiday fare from the past.
Salads/vegetables
1. Cucumber Strawberry Salad with Strawberry Balsamic Vinaigrette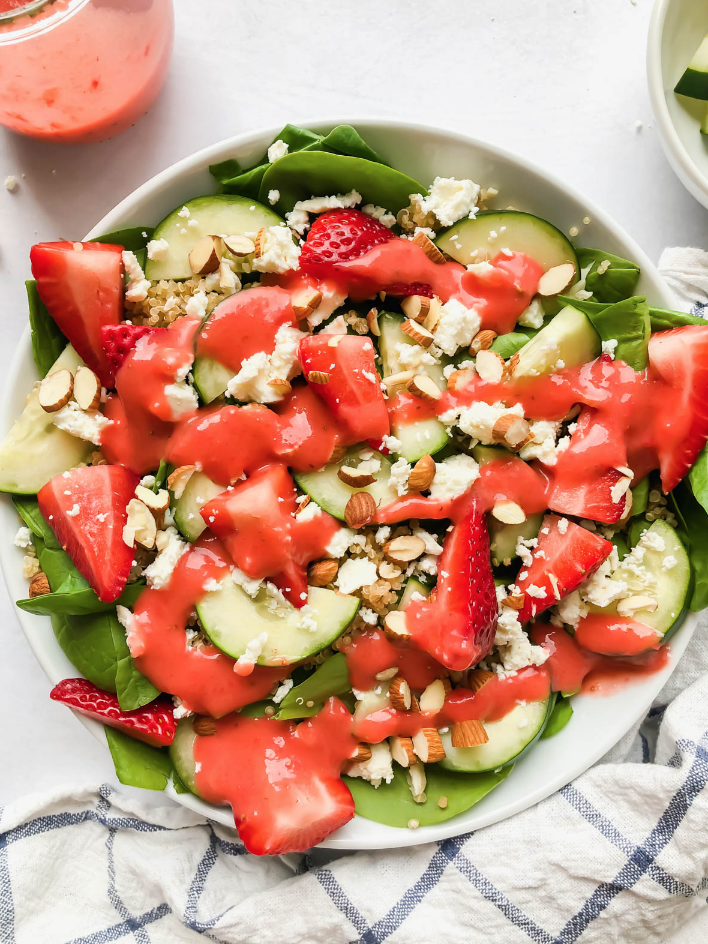 "If you're looking for a dose of summer in a salad, this cucumber strawberry salad with strawberry balsamic vinaigrette was made for you!" —Alena Kharlamenko, registered dietitian and recipe developer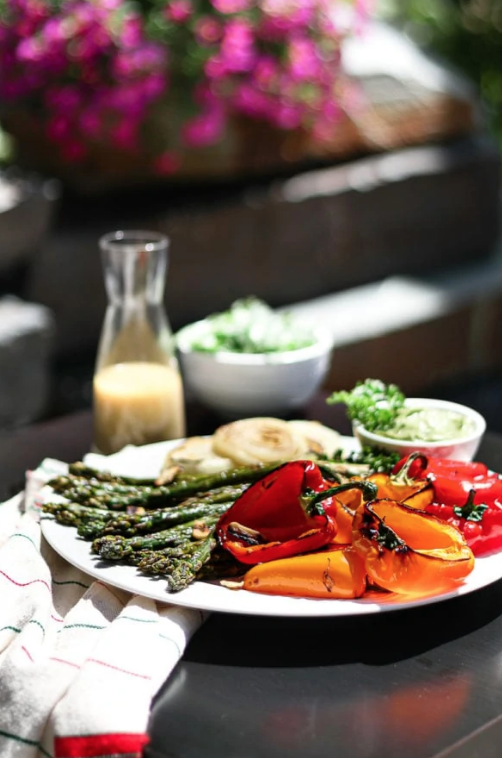 "There's nothing easier than this grilled vegetables recipe. It's a quick and easy way to bring out the best flavor in seasonal vegetables. This colorful platter is my go-to when I want to do the least amount of work in the kitchen. Whether you use your barbecue or the oven grill, just watch these veggies vanish from the table!" —Shahzadi Devje, registered dietitian of Desi-licious RD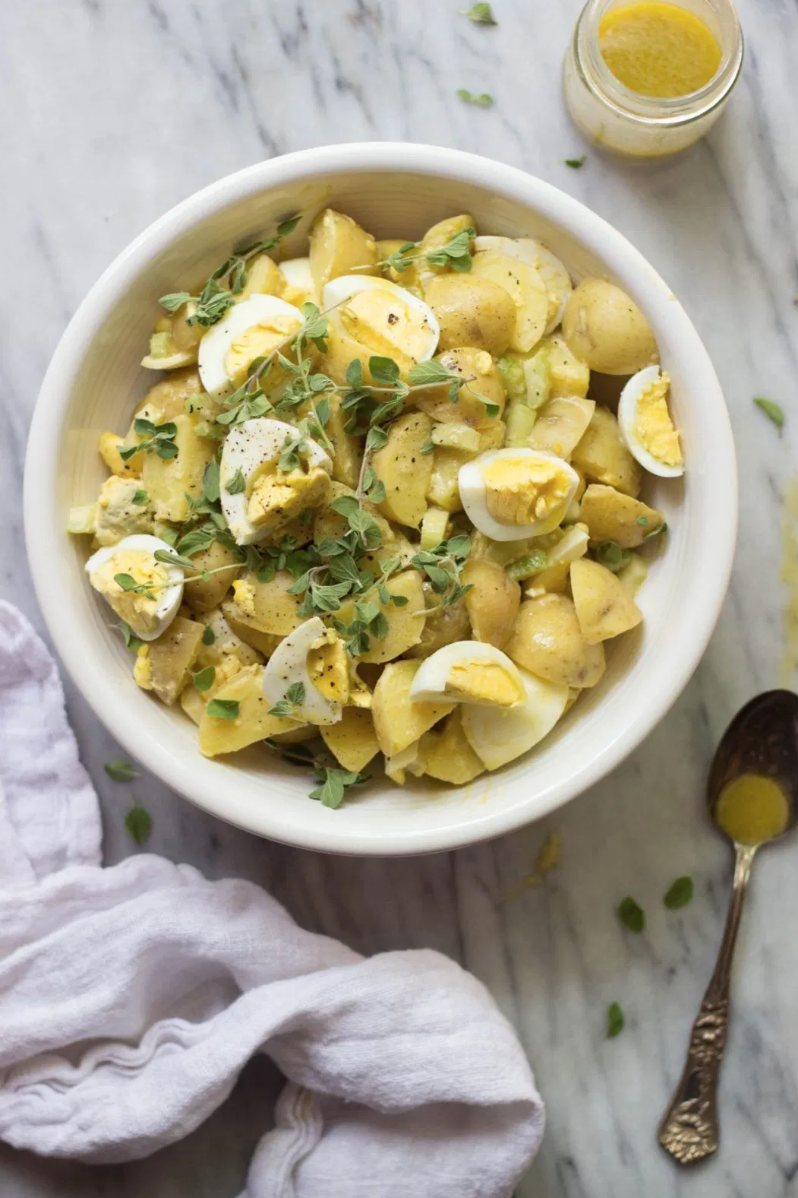 "A simple, light potato salad made with Yukon Gold potatoes, hard boiled eggs and celery with Dijon vinaigrette." —Julie Andrews, registered dietitian nutrionist
4. Blueberry Grilled Corn and Charred Lemon Salad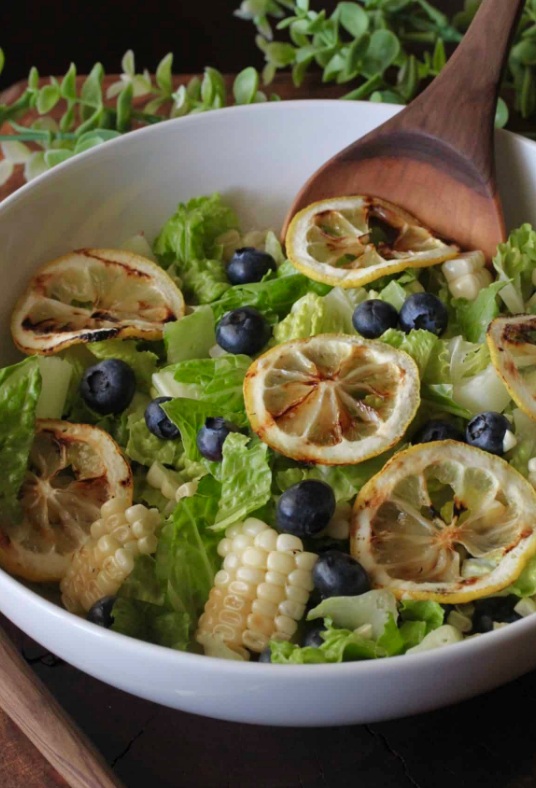 "Grilled lemon is the showstopper in this easy summer blueberry, charred corn and grilled lemon salad. You'll look like someone who has serious kitchen chops." —Judy Barbe registered dietitian of Live Best
5. Heirloom Tomato & Peach Caprese Salad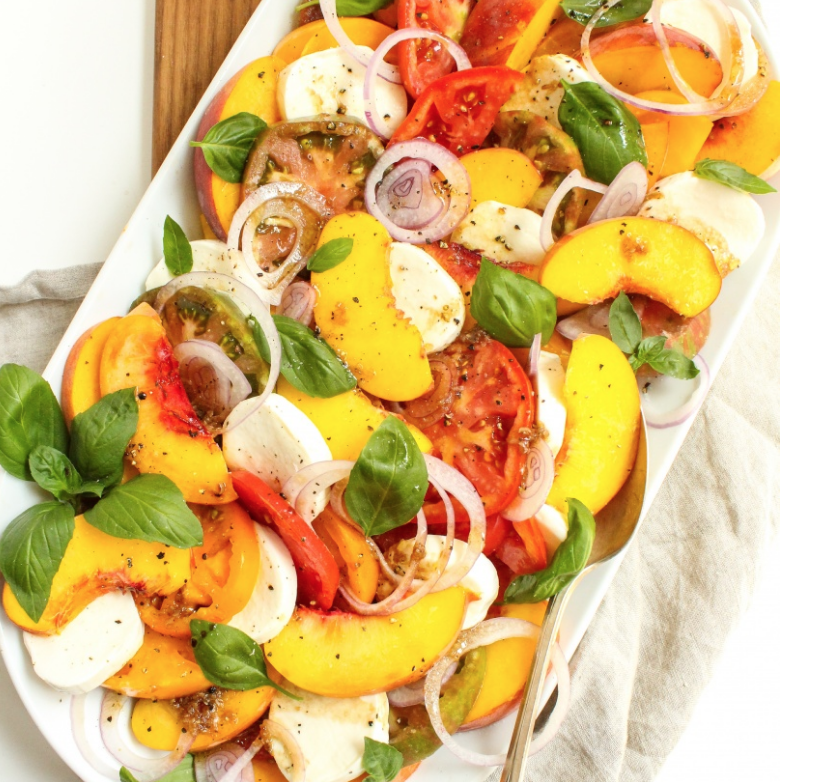 "Celebrate summer with this refreshing and flavorful heirloom tomato and peach caprese salad. It makes a delicious meal on its own, or enjoy it as a side with some grilled protein and bread!" —Anne Mauney, registered dietitian and blogger at fANNEtasticfood.com
Drinks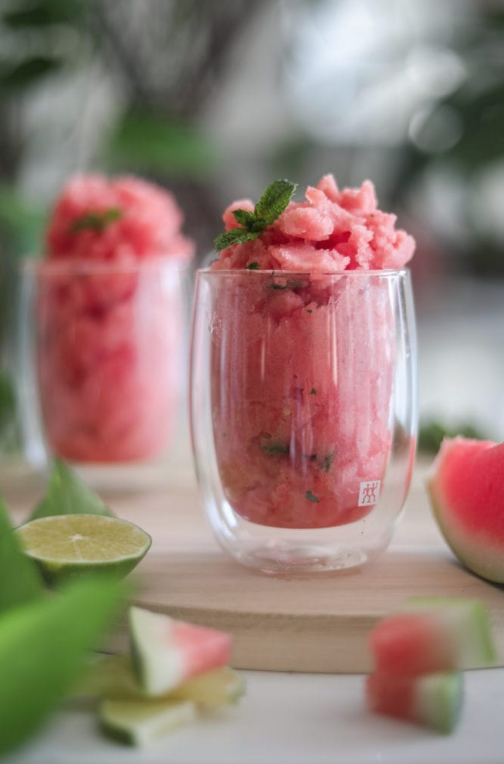 "Quench your thirst in style with this super easy, no-added-sugar watermelon slushie recipe. With only three whole food ingredients, it's the perfect healthy choice to cool down on a hot summer's day." —Shahzadi Devje, registered dietitian of Desi-licious RD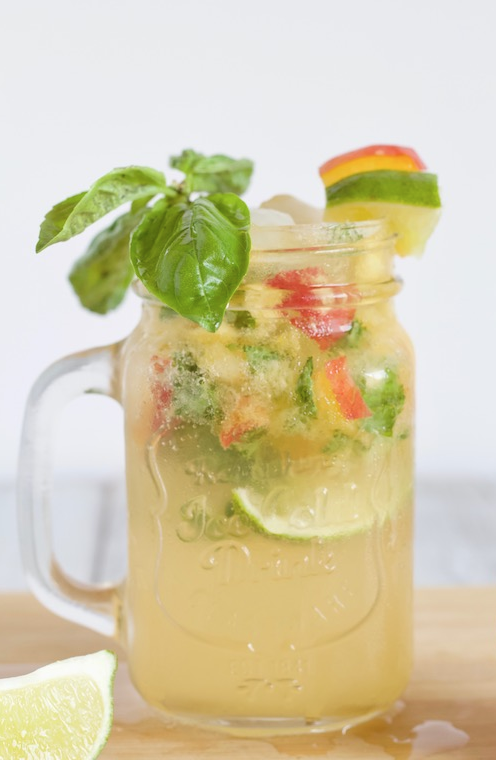 "This basil peach mojito recipe is a refreshing summer cocktail made with muddled peaches, fresh basil and lime seltzer." —Emily Cooper, registered dietitian of Sinful Nutrition
8. Sparkling Berry Hibiscus Iced Tea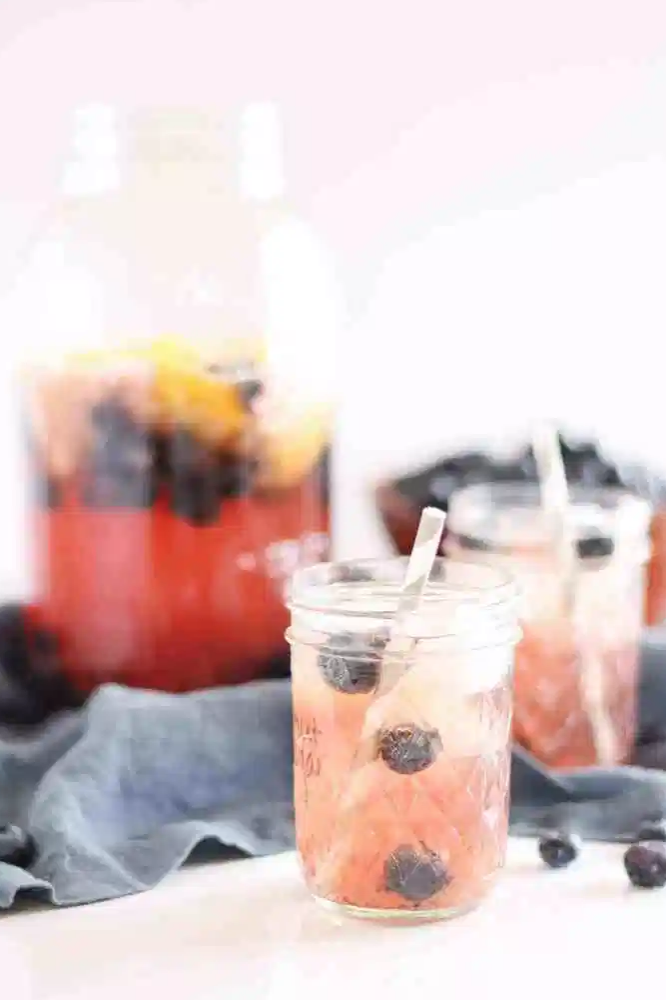 "Staying hydrated during the summer is a must, but there are times when plain ice water just isn't going to cut it. On those days, this sparkling blueberry hibiscus iced tea will come to your rescue." —Stephanie McKercher, registered dietitian of Grateful Grazer blog
Entrees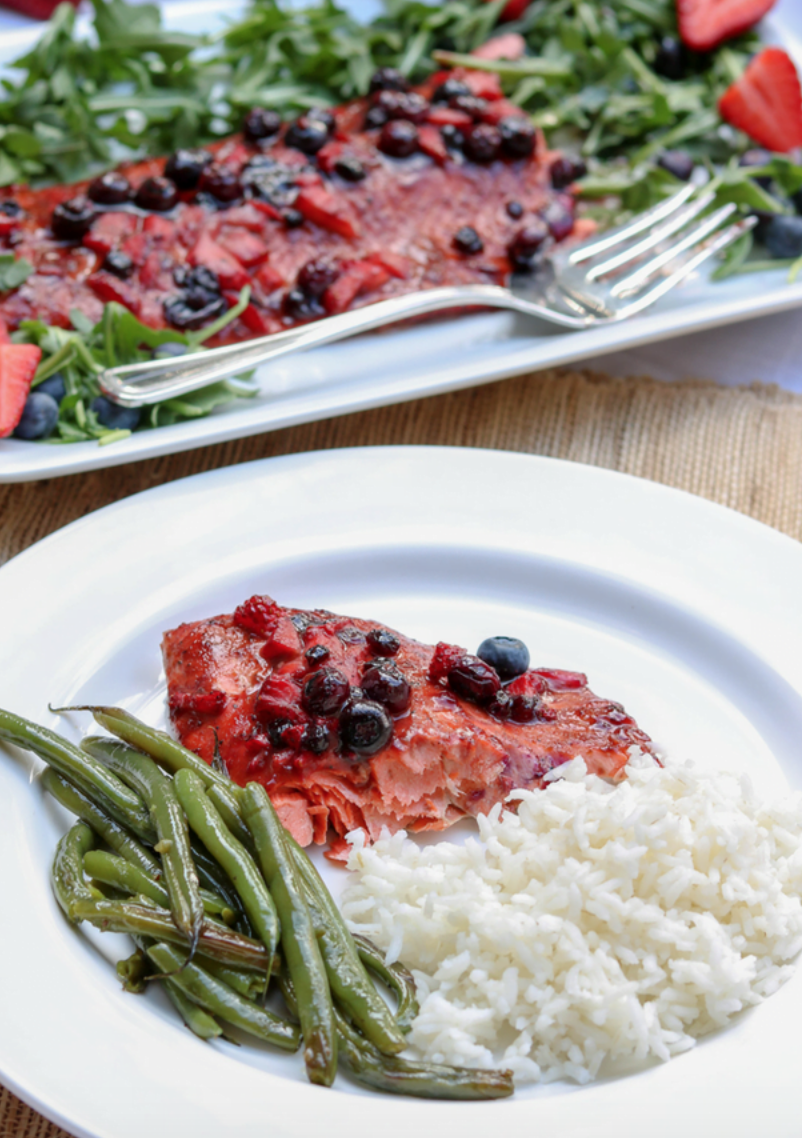 "This dish takes less than 30 minutes to prepare and has only six ingredients! The sweetness of the blueberries plus the tangy barbecue sauce is a truly magical combination, but adding strawberries to this recipe takes everything to a whole new level." —Shannon A. Garcia, registered dietitian with KISS in the Kitchen
10. Easy Grilled Chicken Burger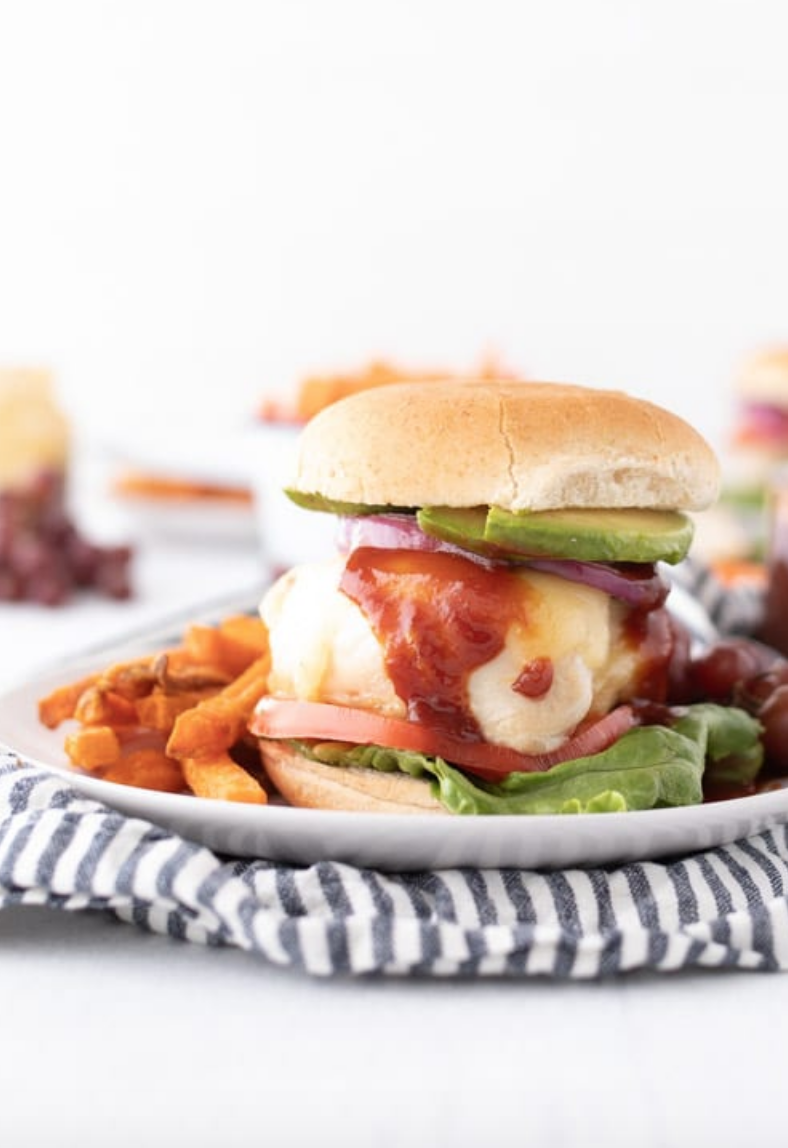 "Welcome to grilling season! It's the time to throw everything on the barbecue, eat outside and enjoy the wonderful weather. This easy, grilled chicken burger is a great way to use your grill and please your tastebuds. Plus, it's super easy to make when entertaining or when you don't want to cook all week." —Rebecca Clyde, registered dietitian of Nourish Nutrition Co.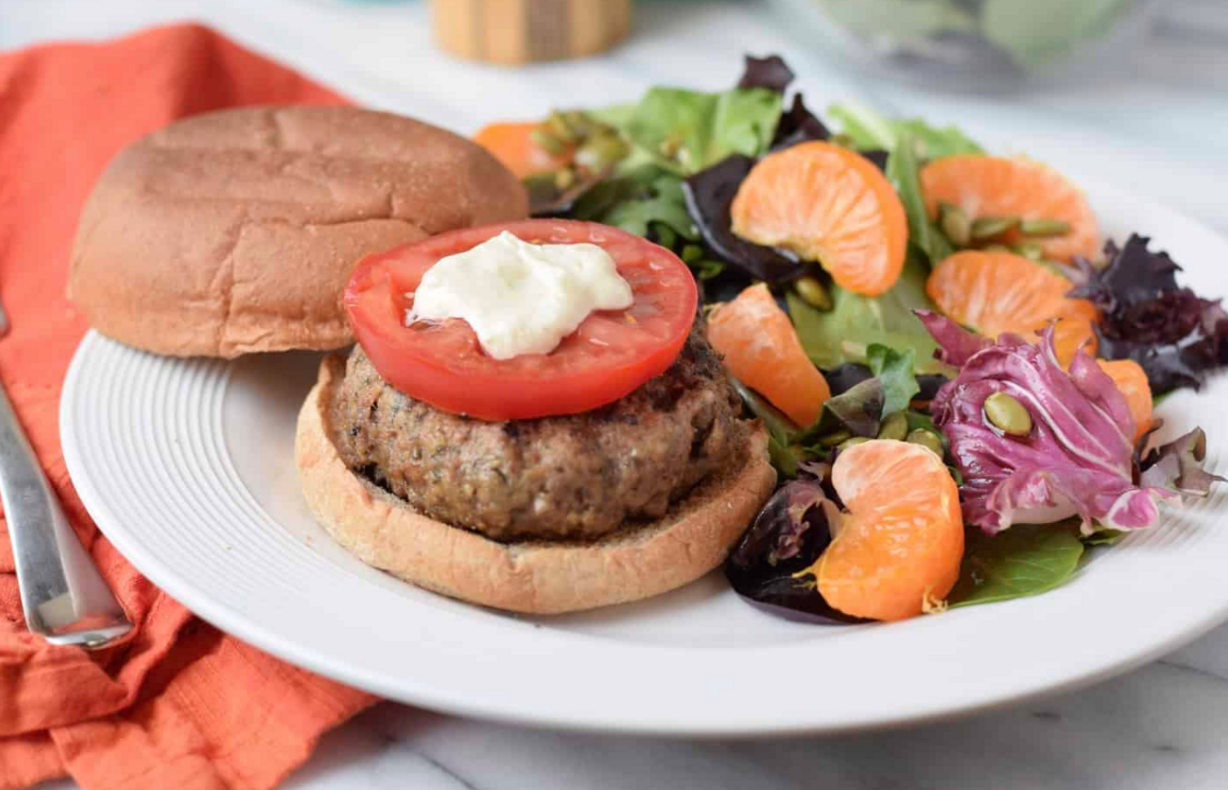 "Mushrooms make your food budget go further because they take the place of some of the meat in burgers, and they cost less. They also make these burgers juicy and more nutritious!" —Elizabeth Ward, registered dietitian of Better is the New Perfect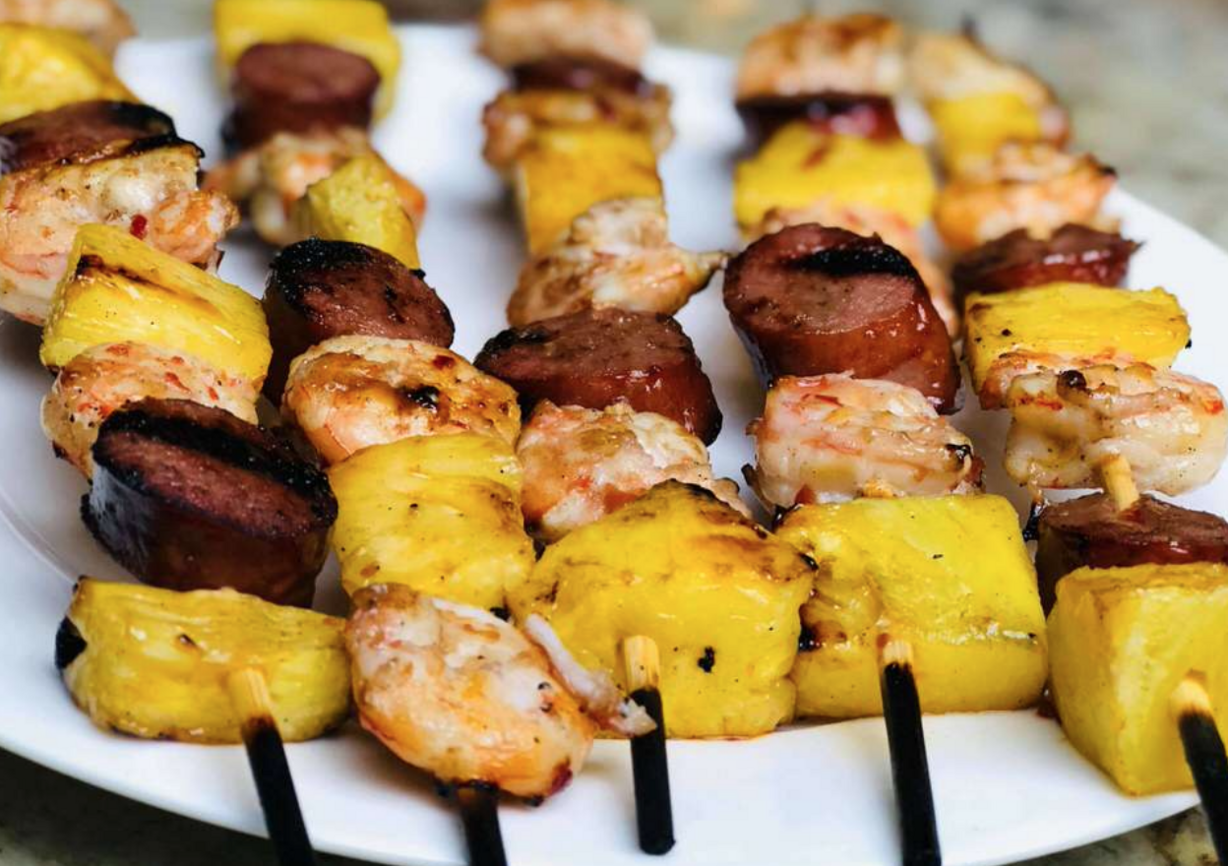 "This recipe highlights fresh shrimp with a sweet chili raspberry marinade. We also added pineapple and sausage to get that perfect sweet, salty and spicy taste we were craving. We paired this dish with grilled zucchini and onions and a small sweet potato." —Laurel Deininger, registered dietitian
13. Orange Tahini Grilled Tofu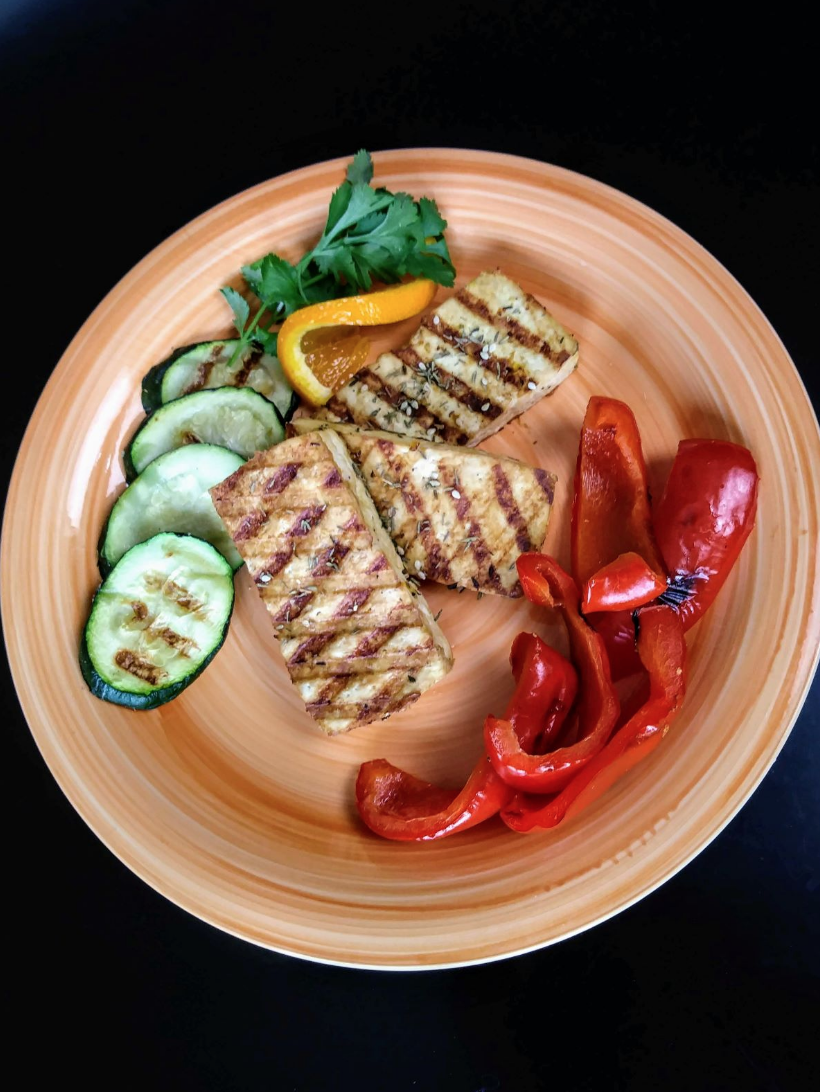 "Here is an easy and flavorful way to enjoy tofu." —Melissa Altman-Traub, registered dietitian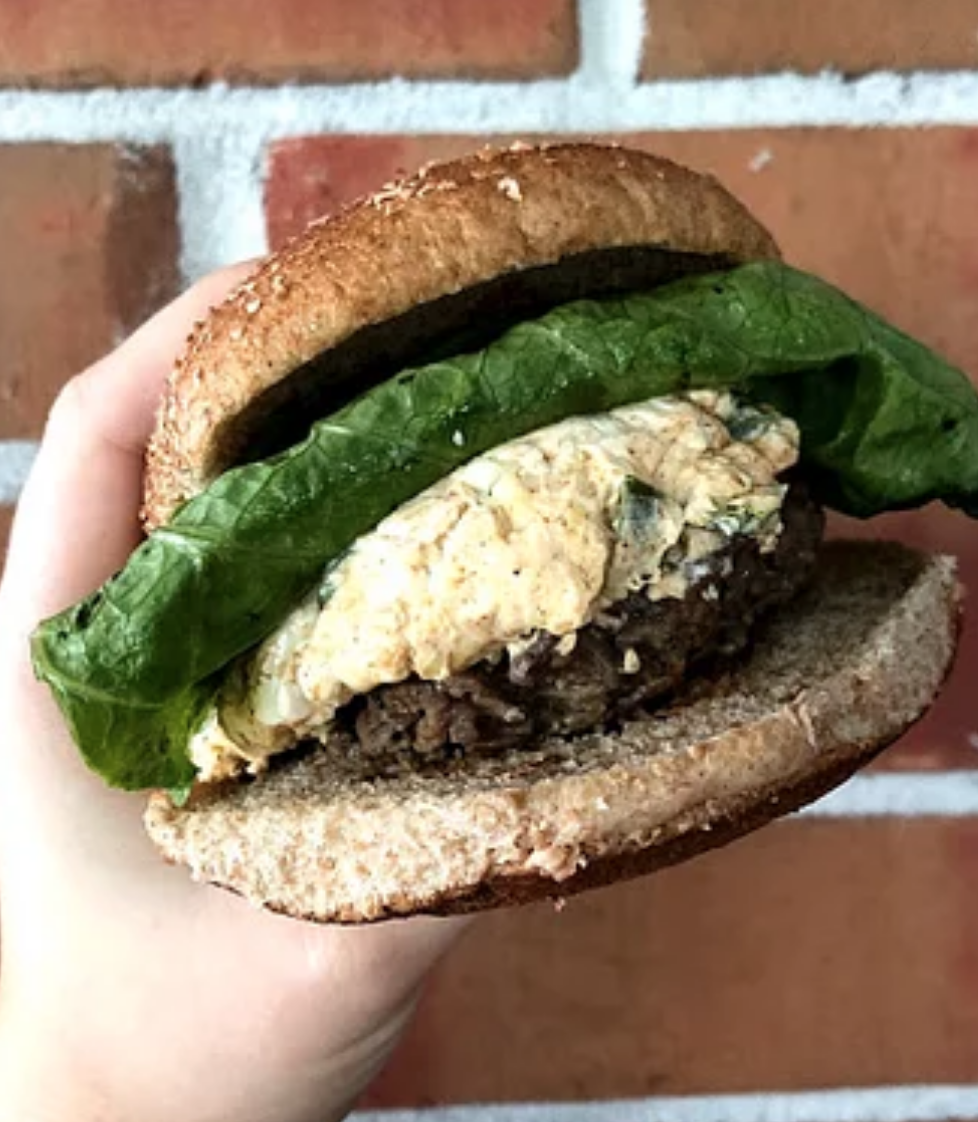 "Burgers are an awesome summer meal, but these jalapeño popper burgers are going to blow all those other burgers away! Simple burgers topped with a seasoned and creamy cheese mixture make any night a special time." —Kara Holton, registered dietitian
15. Easy Southwest Grilled Chicken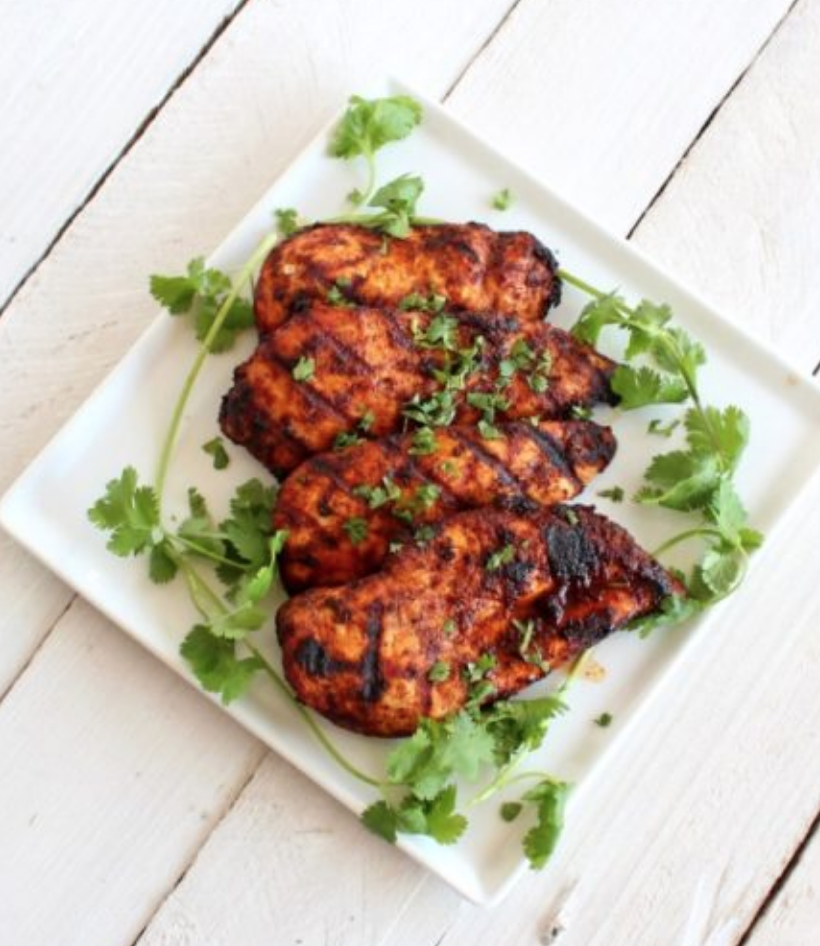 "(This) is the easiest meal on a warm summer night. It takes just a couple ingredients and a hot grill to make mouthwatering and tender grilled chicken." —Marie Dittmer, registered dietitian nutritionist and owner at HealthyIdeasPlace.com
Desserts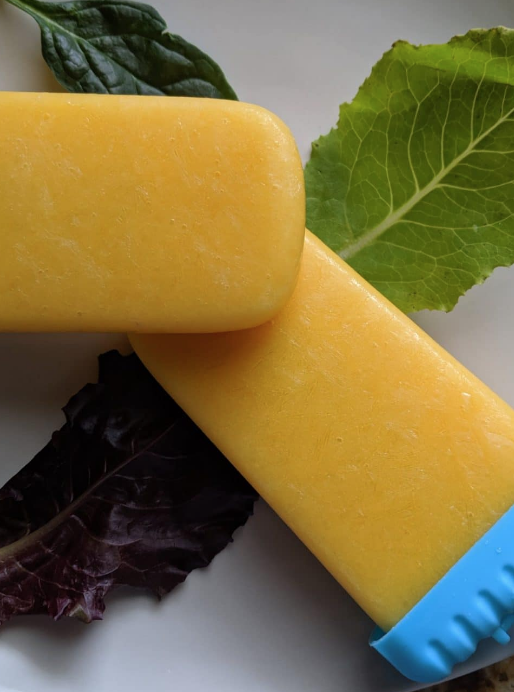 "Cool and refreshing mango ginger pops for a guilt-free dessert or a snack on a hot day!" —KeyVion Miller, registered dietitian and owner of The Miller's Kitchen
17. Patriotic No-Bake Mini Cheesecakes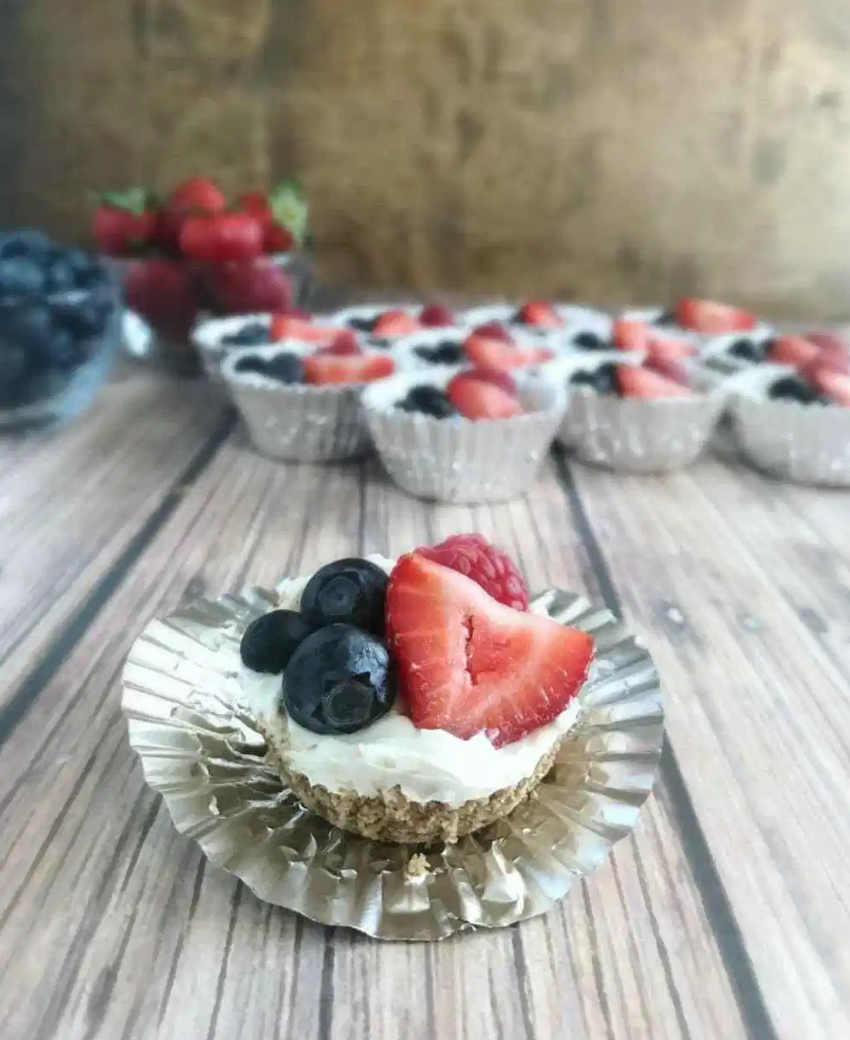 "These patriotic, no-bake mini cheesecakes call on fresh berries to bring a splash of festive color to these lightened-up treats to celebrate help Independence Day." —Brittany Poulson, registered dietitian nutritionist of Your Choice Nutrition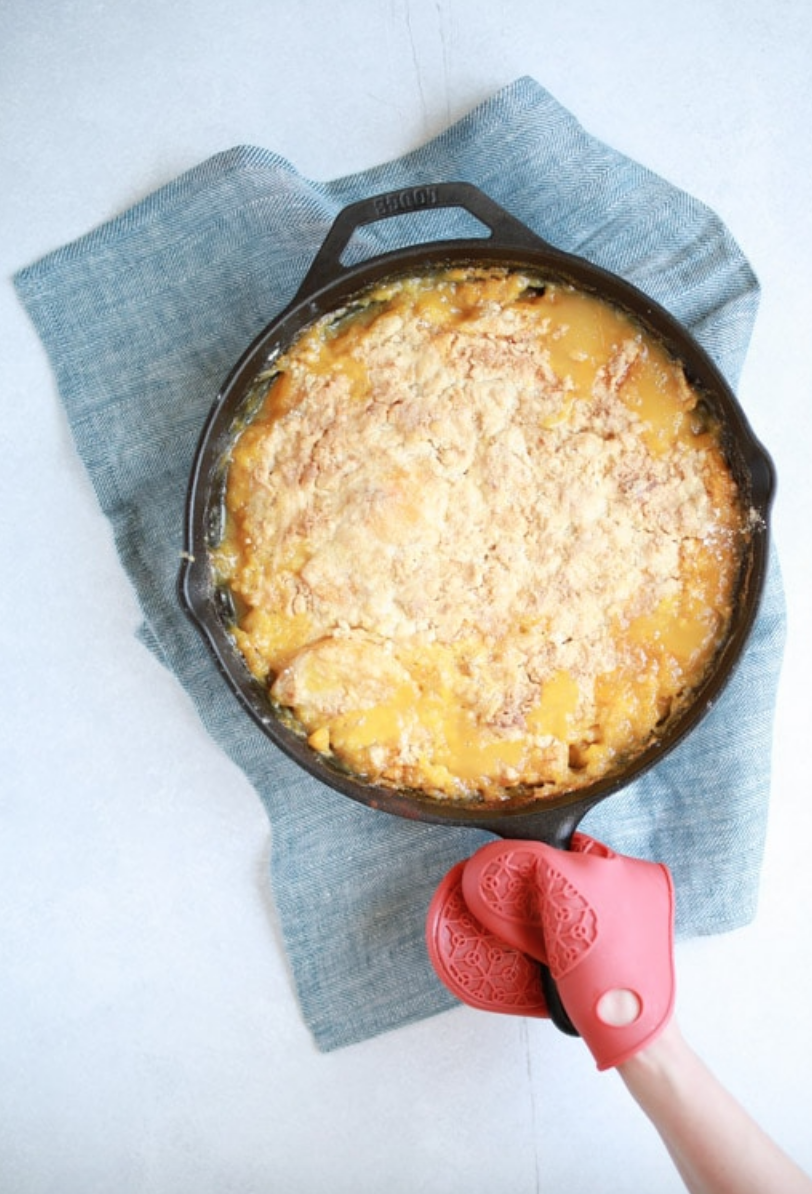 "The best peach cobbler is super easy, quick and can be made in your oven or out camping. It's flavor, ease and minimal dishes make it the best peach cobbler recipe. Dump peaches, a cake mix and butter into a cast iron skillet or dutch oven for a super easy summer dessert that's done in just an hour." —Rebecca Clyde, registered dietitian nutritionist of Nourish Nutrition Co.
19. Gluten Free Fruit Pizza with Greek Yogurt Frosting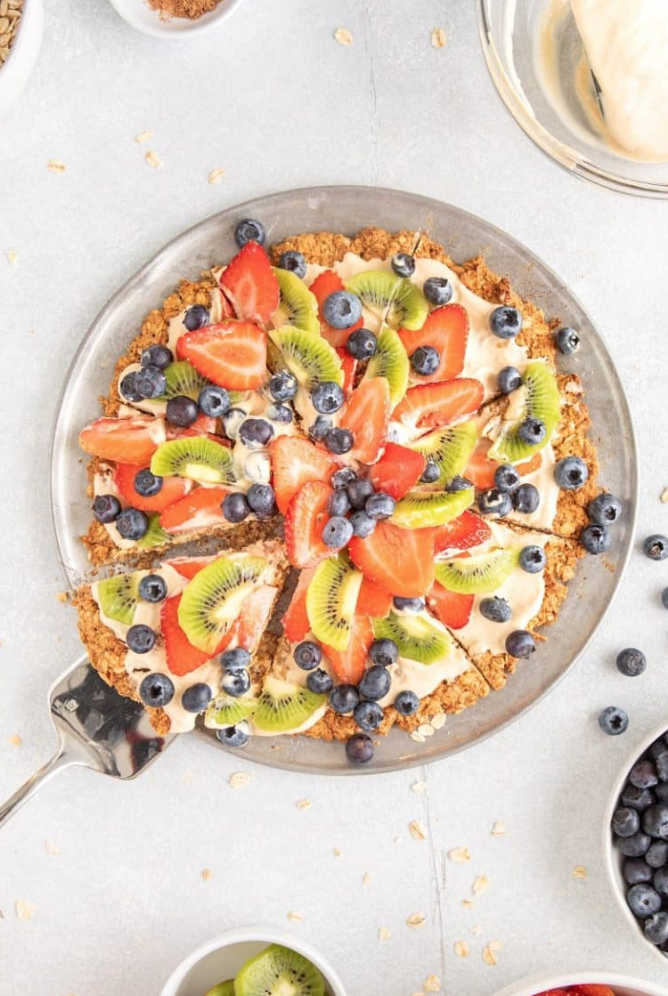 "This gluten-free fruit pizza with Greek yogurt frosting is a perfect fruit pizza, great for a snack or healthy, light dessert and Fourth of July celebration. The almond flour crust is gluten-free and topped with fresh fruit and a chocolate peanut butter frosting." —Sarah Schlichter, registered dietitian of Bucket List Tummy
20. Red, White & Blue Popsicles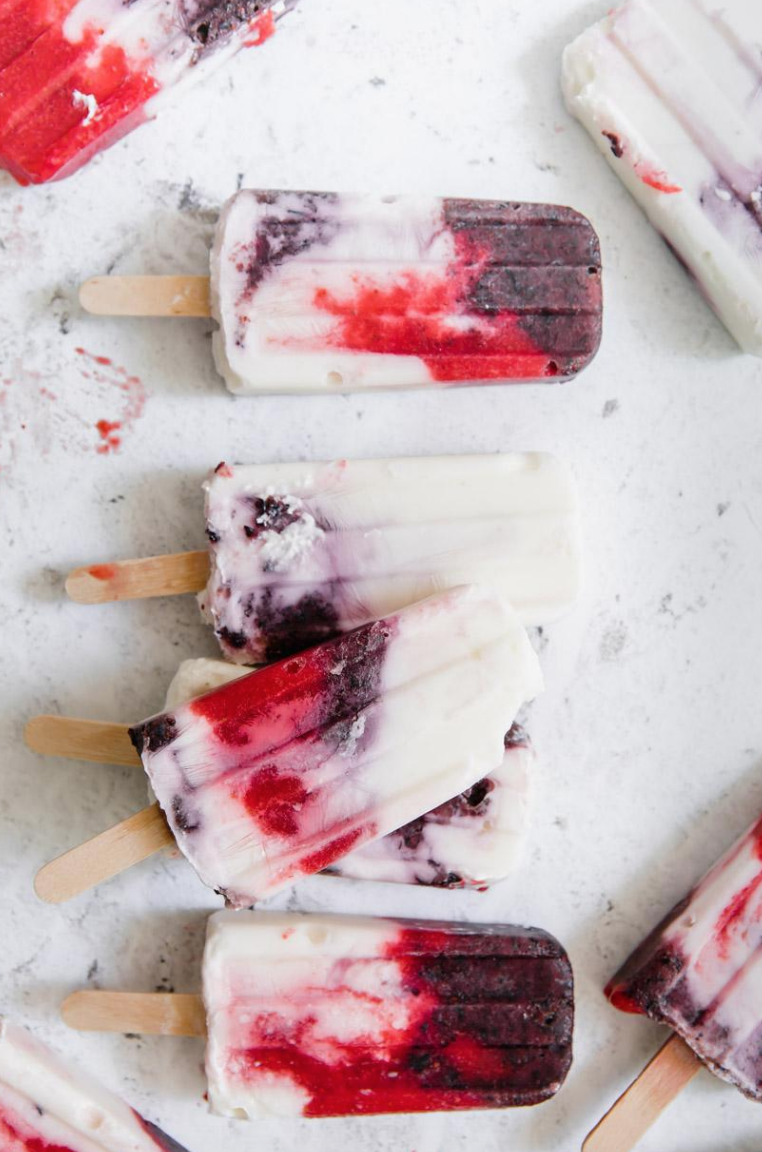 "These refreshing red white and blue popsicles are the perfect easy treat to cool down for the 4th of July or any hot summer BBQ." —Rebecca Clyde, registered dietitian of Nourish Nutrition Co.
---
---
Editor's Note: Anything in this article is for informational purposes only. The content is not intended, nor should it be interpreted, to be a substitute for professional medical advice, diagnosis, or treatment. Always seek the advice of your physician or other qualified health provider with any questions you may have regarding a medical condition; Any opinions, statements, services, offers, or other information or content expressed or made available are those of the respective author(s) or distributor(s) and not of KSL. KSL does not endorse nor is it responsible for the accuracy or reliability of any opinion, information, or statement made in this article. KSL expressly disclaims all liability in respect to actions taken or not taken based on the content of this article.
×
Photos
Most recent Lifestyle stories