Editor's note: This article is a part of a series reviewing Utah history for KSL.com's Historic section.
UINTAH — In the early spring of 1923, with snow covering their ankles and driver's caps shrouding their heads, 20 young men stood in the shape of the letter U, on a steep hillside next to Weber Canyon.
The letter they were demarcating and would later build had multiple meanings: Uintah, for the town below; Utah, for their state; and also, the United States. But perhaps the most important meaning was "United," which at that moment was how the mens' town had begun to feel, after months of divisiveness and grief.
Today, that letter still stands on the hillside, now cemented and sealed with chicken wire. Last weekend, a group of volunteers, which included members of the Air National Guard, ascended the hill to light the U. It will remain lit until at least June 20, said Uintah City Councilor Kristi Bell.
This is a special effort, Bell said, since the city's U-Days, which traditionally coincides with the lighting of the U, was canceled due to the COVID-19 pandemic.
Bell called the U a "beacon for the people in the community" and knew it would have been sorely missed by many Uintah residents.
Local historian, Lesa Pringle, who is writing a book about Uintah, said that Uintah has failed to light it only twice since 1937, most notably during World War II.
Uintah native Suzette Bybee says that the U and U-Days have grown over the years, eventually "cementing itself over history and time." It is a history that goes back to that spring day on the hill and the story that precipitated it.
Standing in the center of the young men on the hillside, wearing a tall scout hat, was a man not too old himself, 23-year old Golden Kilburn. Kilburn became principal of the Uintah School the year before after his predecessor, Marlow Christensen, shot and killed a former student of the school, Lloyd Bybee.
In March 1922, Christensen happened upon Bybee on an isolated road in town. Trial testimony, reported in the Ogden Standard-Examiner, later revealed that Lloyd Bybee, 18 years of age, planned to "whip" the 30-year old principal that night. The court also came to learn that Christensen had been carrying a firearm in anticipation of such a provocation from the man.
Lloyd Bybee's threatening advances were stopped by Christiansen's bullet. He died two days later; Christiensen was arrested.
Surrounding Kilburn on the hillside were friends of Lloyd Bybee, including his younger brother and also his cousin. Pringle, along with co-author and former Uintah Mayor, Sue Bybee, said that these boys had formed a notorious gang, with Lloyd Bybee as their ringleader. Their outrageous mischief drove out 10 principals in six years, Pringle said.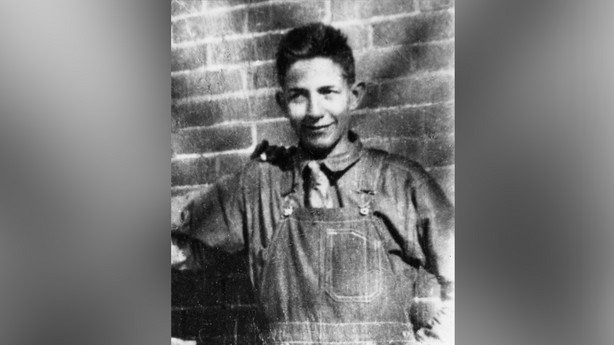 The previous Sunday night, they had drawn Christensen from his house and knocked him down, the Standard-Examiner reported. Lloyd Bybee himself had been at odds with Christensen over some maligning remarks about the boy.
Days after the shooting, Kilburn was hired and given the task to bring order to the school. The 2009 documentary "Uintah United," produced by local filmmaker Isaac Goeckeritz, relates Kilburn's first day on the job. When faced with spit wads and threats by his class, Kilburn resolutely locked the doors.
"All right, if it's a fight you want, fine," he exclaimed. "I'll take you on one at a time, or all at once."
There was only one taker. The "trouncing," as Kilburn's wife, Maude Kilburn, later related, resulted in a friendship forged between the rowdy boys and the young principal. "There are no bad boys," Kilburn would often say.
"He knew how to befriend the boys and be a role model to them," Pringle said of Kilburn's efforts to tame the youth, which included teaching them boxing and other sports, and helping them form a Boy Scout Troop.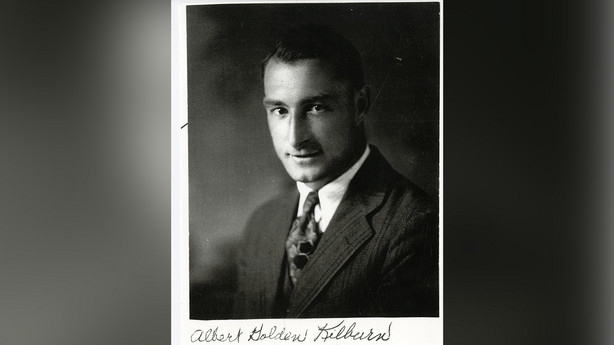 Despite the good feelings between Kilburn and the boys, relations among families in town still ran raw. Bybee and Pringle explained that the town was divided in half, in support of Christensen or Lloyd Bybee. Christensen was eventually acquitted of first-degree murder, yet townspeople still were not able to settle the resentment they felt towards one another.
Tensions finally burst one night when Kilburn's boys, now a scout troop, delivered religious sermons at the local The Church of Jesus Christ of Latter-day Saints meetinghouse. Maude's retelling stated that after the talks, members of the congregation, still divided by the recent tragedy, crossed the aisle and embraced one another.
The healing that began that day has continued ever since. Kilburn and the boys hauled rocks up to the hillside and began constructing their monument. The town followed their lead and pitched in — and they still pitch in to this day.
Bell said that families and church groups participate every year in the lighting. Whitewashing the U has also been a tradition. The last coat of paint was applied just last year by Uintah resident Harrison Gailey. He accomplished the task with his scout troop.
Goeckeritz said in an interview that he learned that "forgiveness doesn't have to be immediate." Both Suzette and Sue Bybee, and Pringle agree that the healing that began in 1922 is ongoing.
"Everyone) has a story for why they are together," Sue Bybee said.
Davis County teacher Bethany Carlton contributed to this story.
×
Photos