SANDY — Major League Soccer is back.
Or at least, it will be.
The league unveiled plans Wednesday for a 54-match tournament featuring all 26 teams in the first competitive matches since March 12, when nearly every major North American sports league suspended play due to the novel coronavirus pandemic.
The tournament will run July 8 through Aug. 11 at the ESPN Wide World of Sports Complex at Walt Disney World Resort near Orlando, Florida. Teams will be divided into six groups — three each from the Eastern and Western conferences — with the top two clubs from each group and four best third-place finishers advancing to the Round of 16 on July 25-28.
"The opportunity to have all 26 clubs in a controlled environment enables us to help protect the health of our players, coaches and staff as we return to play," MLS commissioner Don Garber said in a prepared statement. "We also recognize that the death of George Floyd and others has focused our country on issues of racial injustice, inequality and violence against black men and women.
"Together with our owners, players and staff, the league and its clubs are deeply committed to creating meaningful and impactful programs to address these issues that have plagued our society for far too long."
The final is scheduled for Aug. 11. All games will be broadcast or streamed by the league's television partners, with "experimental technologies," such as interactive fan elements and unique access for the closed-door series of games.
A tournament draw will be conducted June 11 at 1:30 p.m. MDT to determine the placement of teams in each of the six groups, with Atlanta United, LAFC, Seattle Sounders and Toronto FC each securing a seeded bid as last year's MLS Cup semifinalists.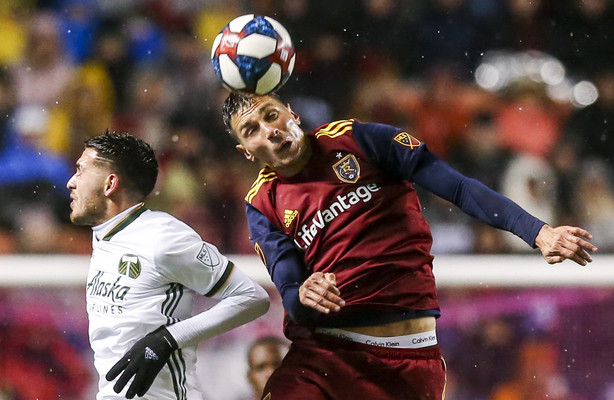 As tournament host, Orlando will also be given a group seed, as will Real Salt Lake, the next highest points total in the Western Conference from the 2019 season.
With no games in three months due to the COVID-19 pandemic-inspired hiatus, teams will accumulate points in the 2020 regular season standings via each of the 39 group-stage games. In addition to a $1.1 million prize pool, the winning team of the tournament will secure an automatic bid to the 2021 CONCACAF Champions League, replacing the bid traditionally awarded to the regular-season conference winner that does not win the MLS Supporters' Shield, which is given to the league's regular-season champion.
"The fact that we'll have $1 million in prize money, that the winner will get a CONCACAF Champions League spot — all those things were part of creating something that is really exciting during a time when there was an enormous amount of uncertainty," Garber said during a league podcast.
Extensive testing for COVID-19, including polymerase chain reaction (PCR) and serology (antibody) tests will be administered to each player prior to traveling to Orlando. Any positive PCR test results will require a full isolation period overseen by each club's medical staff, with contact tracing to follow.
Upon arrival in Orlando, players will receive a PCR test again, and will be tested regularly throughout the tournament. Daily questionnaires and temperature checks will also be administered, according to the full testing procedures and protocol administered by the league.
Garber acknowledged the league worked with the country's top infectious disease experts, including Dr. Anthony Fauci, on testing protocols.
"We wouldn't do this if we didn't have a real focus on ensuring we could protect the health and safety of our players, and then lots of staff," Garber said. "We'll have hundreds of staff from the league and clubs going down to support the games, from operations to broadcast to other facilities.
"All of that is in accordance with the guidelines established by health authorities in the state of Florida, and at the CDC."
In addition to broadcast changes, each club will have up to five substitutions per match, following new protocol established by the IFAB. However, those subs can only be made in up to three substitution opportunities, unless they are made at halftime. Teams will carry 23 players on a matchday roster, and video-assistant review (VAR) will be enforced.
Upon the completion of the MLS is Back Tournament, the league will return to play via a revised schedule in each home market, followed by the MLS Cup Playoffs and concluding with MLS Cup in late fall. The remaining schedule has not been determined.
"We fully expect that we will get back at some point into our stadiums and play games," Garber said. "We really don't have any answer to the exact date; that will be determined by local health authorities and governors making decisions.
"But I will expect we will get back at some point, and continue our regular season. We're already working on testing protocols that will be in place with all of our clubs."
MLS becomes the second domestic soccer league to announce return-to-play protocol. The National Women's Soccer League will kick off the NWSL Challenge Cup on June 27 in Herriman.
×
Related Stories