SANDY — The NBA was the first.
It wasn't the last.
Major League Soccer announced the suspension of the 2020 season Thursday for 30 days, interrupting the nascent season after just two games for most teams, including Real Salt Lake, to "continue to assess the impact of COVID-19 with its medical task force and public health officials," according to a league release.
"Our clubs were united today in the decision to temporarily suspend our season — based on the advice and guidance from the Centers for Disease Control and Prevention, Public Health Agenda of Canada, and other public health authorities, and in the best interest of our fans, players, officials and employees," MLS commissioner Don Garber said in a statement. "We'd like to thank our fans for their continued support during this challenging time."
RSL was scheduled to fly Thursday after training to Ohio for this weekend's match against the Columbus Crew. Training was subsequently canceled as the league assessed a potential need for a suspension.
Real Salt Lake officially postponed four matches during the league-wide suspension, including a home match against New England on March 21. Salt Lake was also scheduled to face Sporting Kansas City on March 28 and Vancouver Whitecaps FC on April 4 before the league will reassess the suspension.
Matches scheduled for March 21 in Seattle and San Jose had already been postponed amid COVID-19 concerns. But MLS teams were planning on hosting in Ohio, at Columbus and FC Cincinnati, despite Governor Mike DeWine's call Tuesday to take an aggressive approach toward combating the virus and limiting attendance at large public gatherings, such as sporting events.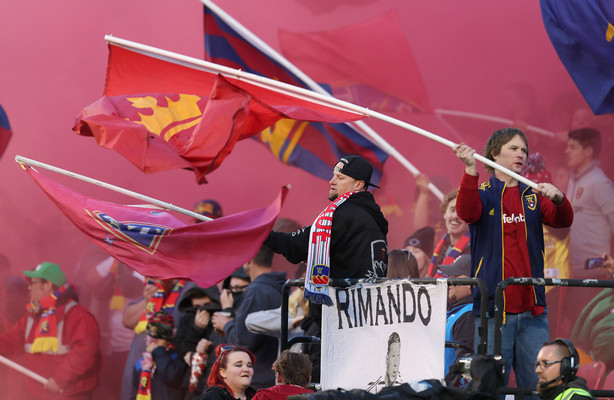 Additionally, the USL Championship — the U.S. Soccer-backed second division that works in partnership with MLS — has also suspended play for 30 days. Real Monarchs were scheduled to open the home season Saturday against Phoenix Rising FC in Herriman.
"The health and well-being of all of our players, fans and staff is our highest priority — so it made this decision simple," RSL chief business officer Andy Carroll wrote in a letter to fans. "The MLS suspension was followed shortly thereafter by the USL. As the NWSL season start is planned for April 18, no decisions regarding that schedule have been made as I write this note.
"(At) present, no games in any of the leagues have been canceled. We are diligently working and coordinating with all of our leagues to get information out to our staff, fans and partners as soon as possible."
The NWSL canceled all preseason matches, but allowed teams to continue in operations for training and practice purposes, according to a league release. That presumably includes Utah Royals FC matches March 29 against USC and April 4 against Utah.
No NWSL regular-season starts have been affected.
CONCACAF Champions League, the joint venture between MLS, Liga MX and other leagues in North and Central America and the Caribbean islands, has also been suspended Thursday, with at least one match between LAFC and Cruz Azul scheduled to be played Thursday night.
U.S. Soccer also called off all men's and women's national team matches in March and April due to the pandemic. The U.S. women were scheduled to face Australia in a preparation for the Tokyo Olympics on April 10.
×