SANDY — A lockout has been avoided. The 2020 season of Major League Soccer is expected to continue — and soon.
That was the tone of Wednesday's announcement by the MLS Players Association when the collective union ratified a new collective bargaining agreement with the league through the 2025 season.
There's no need for a lockout; let's play.
The vote also finalizes a plan to resume the 2020 season and "provides players with certainty for the months ahead," according to the union. That season, which has been on hiatus since March 12 due to the spread of the novel coronavirus, will reportedly begin with a mid-summer tournament at the ESPN Wide World of Sports complex at Walt Disney World near Orlando.
"However, we recognize that we are all moving forward — as players, as fans, as societies, as a world — into a future that looks much different than the one we envisioned a few months ago,"
Statement on CBA Ratification: pic.twitter.com/a71SJZRCfA

— MLSPA (@MLSPA) June 3, 2020
The decision comes as several soccer leagues around the world are rebooting, mostly to finish their seasons. The Bundesliga was the first to return to play in Germany, followed by Spain's La Liga, England's Premier League and others — all behind closed doors and with a limited number of people in each stadium to prevent the spread of the novel coronavirus.
While not explicitly stated by the players' association, MLS's plans likely involve similar measures. Playing in Orlando will help assuage fans' access to live matches, however, by providing ESPN with a stable platform for linear or digital broadcasting.
"In all seriousness, it was a long emotional process but this is by far the best outcome," said former RSL and current Portland Timbers goalkeeper Jeff Atitinella via Twitter. "Players from all over the world came together to get this done. Excited to get back to work and even more excited to be able to give people something different to watch on their televisions."
MLS President Mark Abbott told reporters during a conference call Wednesday morning that the league plans to complete the 2020 season by the end of the calendar year. That timeline could include a previously mentioned plan by MLS Commissioner Don Garber that would see MLS Cup conclude at a neutral-site, warm-weather venue in October or November.
The decision gives MLS a timetable to begin returning to play, becoming the fourth traditional American sports league to harbor plans for a resumption of the season. The NWSL has cemented plans for a tournament beginning June 27 in Utah, while the NHL has tentative plans to immediately begin the Stanley Cup playoffs with a 24-team playoff, if public health and safety will allow the league to resume play.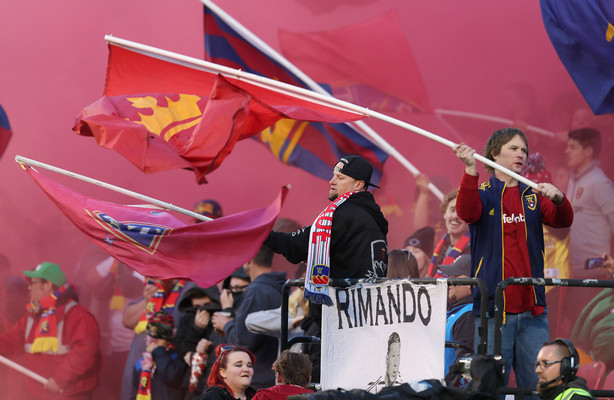 On Wednesday, multiple outlets reported that the NBA was finalizing plans on a 22-team restart that would include a playoff tournament in Orlando, beginning July 31.
In addition, the WNBA is also considering IMG Academy in Florida and the MGM Resorts in Las Vegas as "top candidates" of a return-to-play, single-site season, according to The Associated Press.
Garber told reporters during a conference call Wednesday morning that MLS expects to take a "one billion dollar revenue hit" in lost gameday revenue, advertising and fixed spending on players due to the COVID-19 pandemic.
That may explain — at least in part — why he, along with the owners, took the "unimaginably difficult" step of broaching the idea of what would've been the first lockout in the league's 26-year history in an attempt to successfully restart the season.
"We were together trying to figure out how that force majeure clause would be effective in managing any continuation of issues like this one," he said.
Garber also said that the league will undergo extensive testing procedures to make sure players are kept safe from the spread of COVID-19, and players will be required to go to Orlando.
"I can assure you that the league will be paying for the tests," he added.
×
Related Stories