SALT LAKE CITY — With chants of "I can't breathe" and "Don't shoot," protesters filled the streets of Salt Lake City again Thursday, marching from the state Capitol through downtown, kneeling in front of armed officers and laying down briefly near the Salt Lake City Public Safety Building.
It was the latest in a series of largely peaceful protests against police brutality following the death of George Floyd.
After Gov. Gary Herbert temporarily closed the Capitol to the public, scores of protesters spilled over from a neighboring lawn into surrounding streets, listening quietly as black Utahns reflected on the their own experiences in overwhelmingly white Utah and called for accountability in police killings of black Americans in spirited chants.
"We can't sleep without thinking which of our brothers is going to die tomorrow," Jemima Sebit told the crowd, tears streaming to meet a pink face mask tucked under her chin. "That needs to stop. We need justice," she said to thunderous applause.
The tone was urgent as Sebit and other speakers implored white Utahns to wield their privilege to help dismantle deep-seated racism, constantly investigate their own biases and to confront prejudice not just in public but within their own families.
When a white man began yelling forcefully at the group, some protesters shoved him to the ground, and at least one struck him in the face before a black organizer charged through the crowd and guided him away.
Meanwhile, several sat on the grass with hands clasped or kneeling with fists in the air, listening to dozens of accounts from African American Utahns: Being bullied for being dark, worrying each goodbye to family members will be the last, seeing blue police lights at least once a month while being driven to school by dad, being called the n-word by a principal and profiled by a school resource officer.
And most commonly, pulling up social media to see the latest coverage of a black person killed at the hands of police. As they marched, filling the street from curb to curb, demonstrators chanted Floyd's name. They observed more than 8 minutes of silence, the amount of time prosecutors say officer Derek Chauvin pressed his knee on Floyd's neck even after he stopped moving and pleading for air.
As they chanted "Black lives matter" and the names of those killed by police, the voices drowned out the hum of a Utah Department of Public Safety helicopter at times circling overheard. The group echoed calls to defund police and amp up spending on health care and education, condemning state and city leaders for failing to respond swiftly to their calls.
Related:
The protest, hosted by the recently formed Salt Lake Equal Rights Movement, came on the same day Utah's chapters of Black Lives Matter and the ACLU called a recent citywide curfew "the wrong approach," saying it further widened a divide between black, minority and immigrant Utahns and those who are white and unafraid of police.
"People who have cars to drive, people who feel comfortable talking to police, and people who can assume they won't be targeted by law enforcement did not consider the curfew a big deal," the groups wrote. But those who "are already overpoliced and disproportionately affected by the current pandemic" were fearful to leave home even for reasons the curfew permitted, the groups said in a Thursday statement.
Salt Lake City Mayor Erin Mendenhall imposed the nighttime curfew Monday following a Saturday protest in downtown Salt Lake City where a police car was set ablaze and protesters disarmed and pummeled a man who trained a bow and arrow on them.
She lifted the order Wednesday, citing the series of peaceful assemblies. She maintained the order was the best way to keep each neighborhood safe and called protesters' concerns "valid."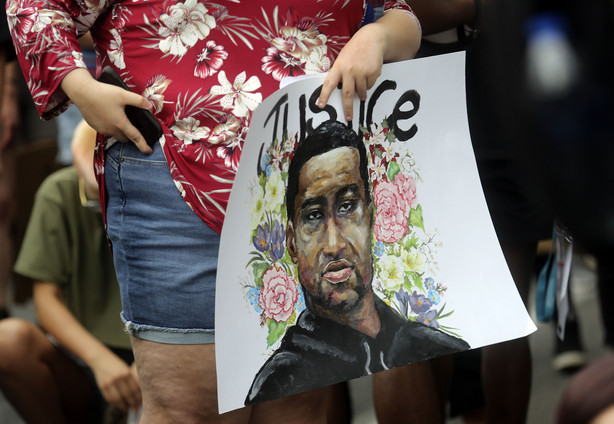 The groups implored the mayor's office to act on calls from black and brown Americans, "instead of signaling that we need to earn back our right to raise these concerns in public spaces."
Lex Scott with Black Lives Matter Utah implored Mendenhall to apologize to protesters and drop the criminal charges several face, among other demands.
Scott pressed the mayor to make several steps, including taking training in implicit bias and racial sensitivity; to stop calling in authorities in riot gear and instead focus on de-escalation; and to overhaul the city's civilian review board by removing any officers and including activists and victims of police brutality, plus allowing it to investigate and recommend criminal charges.
Last year, the Utah Legislature limited the power of the independent review boards, passing a law that stipulates they have no authority over a police chief's decisions or department procedures.
Contributing: Kristin Murphy
×
Related Stories