Estimated read time: 2-3 minutes
This archived news story is available only for your personal, non-commercial use. Information in the story may be outdated or superseded by additional information. Reading or replaying the story in its archived form does not constitute a republication of the story.
LAYTON — Construction can now begin on the newest temple for The Church of Jesus Christ of Latter-day Saints in Davis County.
The church held a small groundbreaking ceremony Saturday for the temple, which means construction crews can now begin work on the site.
Latter-day Saint leaders originally planned a public groundbreaking event for May 30 on the 87,000-square foot, three-story edifice, as announced in January, with additional seating available via church meetinghouses in the surrounding area.
Instead, local authorities from the church's Utah Area Presidency conducted a small-scale groundbreaking Saturday. A photo released by church public affairs shows Elder Craig C. Christensen, who has served as president of the Utah Area since 2018, addressing a small crowd of what appears to be fewer than 30 people, all seated and spaced apart according to local social distancing standards on the 11.8-acre plot of land located at Oak Hills Drive and Rosewood Lane in Layton.
"Due to the ongoing COVID-19 pandemic and the need to limit public gatherings, leaders of The Church of Jesus Christ of Latter-day Saints determined a traditional groundbreaking for the Layton Utah Temple, with invited guests, was not prudent," church spokesperson Irene Caso said in a statement. "The First Presidency assigned the Utah Area Presidency to conduct a small-scale groundbreaking held Saturday, May 23, so that construction could proceed."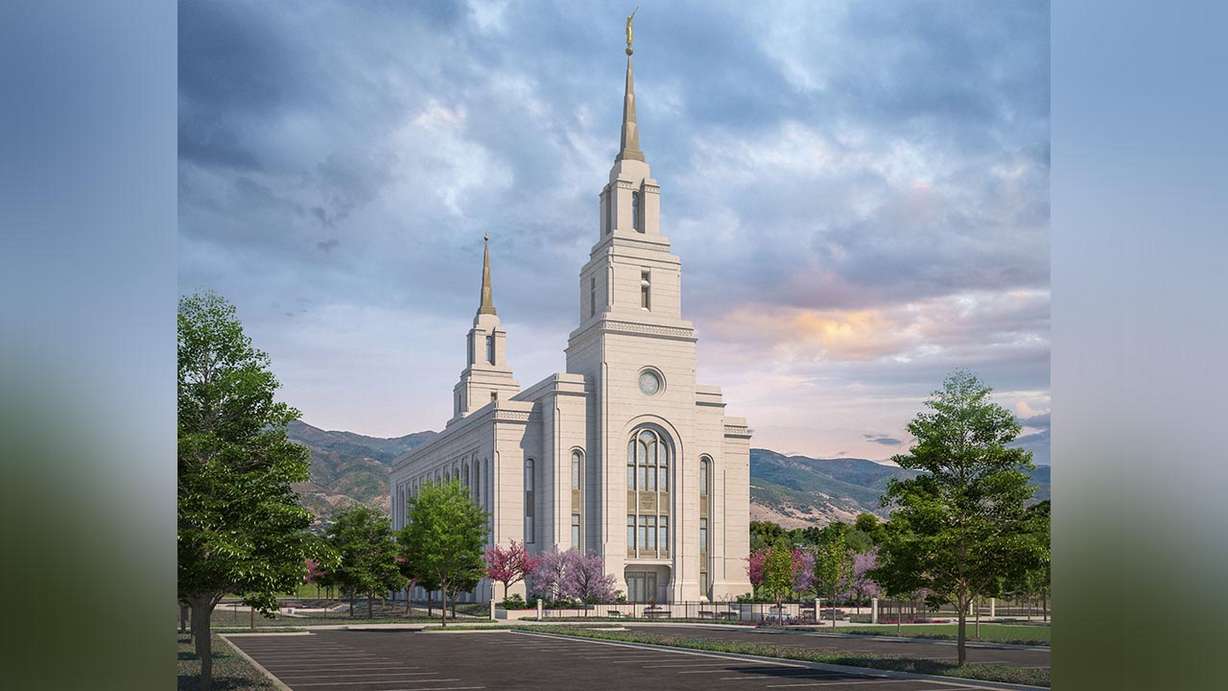 A video recording of the event will be available soon at the church's newsroom website, newsroom.churchofjesuschrist.org, Caso said.
The church has 17 operating temples in the state of Utah, with six more currently announced. In addition to Layton, announced temples are located in Orem, Saratoga Springs, Syracuse, Taylorsville, Erda (Tooele Valley) and St. George (Washington County).
The Layton temple will service church members who live in the area between Bountiful and Ogden, the bulk of it being Davis County.
Latter-day Saints believe temples to be the "house of the Lord," different from regular church buildings that hold weekly worship services every Sunday. Only authorized members of the church who receive a temple recommend are permitted inside temples.
×
Related Stories