Estimated read time: 4-5 minutes
This archived news story is available only for your personal, non-commercial use. Information in the story may be outdated or superseded by additional information. Reading or replaying the story in its archived form does not constitute a republication of the story.
SALT LAKE CITY — The Utah Office of Outdoor Recreation announced last week the recipients of the 2020 Outdoor Recreation Grant, which will distribute nearly $6 million to 59 recreational projects throughout the state.
That figure marks the grant's biggest allocation yet in its sixth cycle. It's the first year the office funded projects up to $500,000, including for a river restoration project in Helper and the Dry Creek Lake Recreation Area in Lehi.
Pitt Grewe is the director of the Utah Office of Outdoor Recreation. He said the Helper project will help bring access to the river, clean up railroad and mining debris in it, and create paths for recreation around it.
In Lehi, Grewe said, "basically what they're doing is taking an old catch pond area and making a reservoir right in (the) residential Lehi-Highland area."
"It's going to bring multiple aspects of outdoor recreation to the community," he said, describing trails, beaches, pavilions and docks to be constructed around the reservoir. "Anything from paddling to fishing to bike riding and snorkeling, swimming, all that stuff right there in the community. What I'm really excited about this Dry Creek project is that it's hopefully going to bring a lot of relief to really heavily used areas like Tibble Fork (Reservoir) up American Fork Canyon, and just kind of give more options for people in the area as a place to recreate."
He said the reservoir will be in a "beautiful spot" and shows the grants do more than "building trailheads and bathrooms in far-off lands on dirt roads." But rural spaces will also benefit, as 64% of grant funds will go to rural counties this year, according to a news release.
Grewe said the grants will benefit lots of mountain biking trails in rural areas.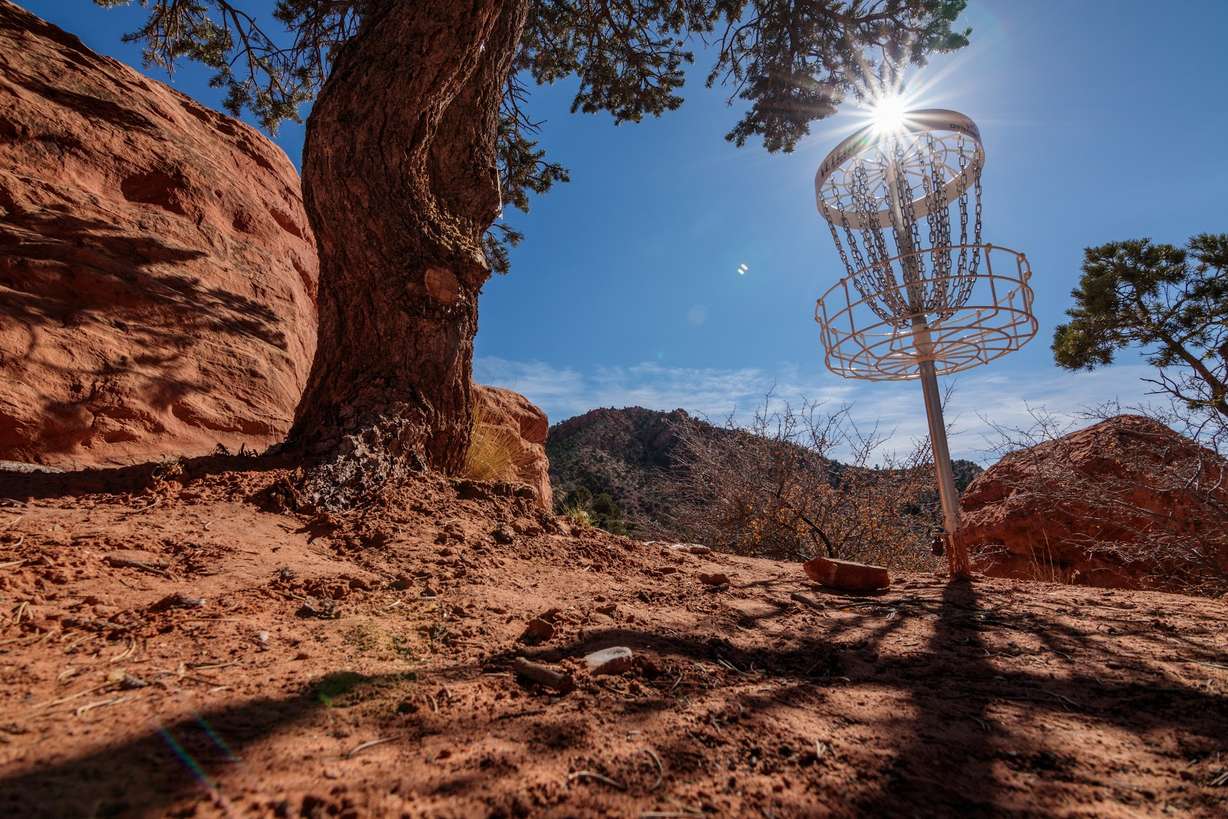 A complete list of 2020 grantees can be found on the Utah Outdoor Recreation Grant webpage. Between the grants, matching funds and private investments, the office estimates the assisted projects will have a total value of nearly $44.5 million.
The grants are funded by a small percentage of state Transient Room Taxes, Grewe said, a source that's likely to be hit hard by the COVID-19 pandemic as tourism leaves hotels and motels hurting. "Obviously, it's going to be down," he said. "Hotels are down, visitorship is down, all of that. But luckily our Legislature and our leaders in this state are very aware of the need for outdoor recreation infrastructure, and that it also is a great economic indicator and economic stimulus. When we have these opportunities, again, not only is it keeping our residents happy and healthy ... but it also is helping to drive the economy in a lot of these communities and towns.
"I hope this continues to grow even with a downturn this year," he said.
Utah Outdoor Recreation Grant program manager Tara McKee said the new coronavirus has made these opportunities even more important to Utahns. "In this time of COVID ... more people are enjoying these kinds of trails and other kinds of outdoor recreation infrastructure," McKee said. "It's hard because you can't do anything else. People are tired of catching up on their Netflix series. So this provides a great opportunity for people to really see their communities in a new way, if they haven't been a trail user before."
Since the grant was created in 2015, a total of $16 million in funding has been awarded to 213 projects in 25 counties, according to a news release. Christijan Draper of the Daggett County Trails Committee received grant funding this year; he said in the release the money "will help an important project move forward in the Flaming Gorge National Recreation Area and Daggett County."
"We're thrilled that this project will allow visitors to more easily and safely enjoy this scenic canyon and its world-class fishery in Utah's recreation frontier," Draper said.
"The philosophy behind this," Grewe said, "and I think what makes this such a great success ... is that attitude, kind of the old idea from 'Field of Dreams,' that if we build it, they will come. With these grants, what we focus on are these projects that are making life better for Utahns."
×
Photos
Most recent Outdoors & Rec stories