SALT LAKE CITY — The human society we see in the wake of the COVID-19 pandemic will be much different from the world we knew before the pandemic. That is one prediction researchers with the University of Utah and the Kem C. Gardner Policy Institute made about the impact of the coronavirus at a webinar Wednesday morning.
"The old world will not come back the way it was," Pamela Perlich, director of demographic research at the Gardner institute, said during the discussion.
Perlich discussed the demographic implications of COVID-19 on Utah and the world in a panel discussion with four others: Gardner Institute director Natalie Gochnour, U. associate professor Brian Shiozawa, Gardner Institute demographer Mike Hollingshaus and Gardner Institute researcher Mallory Bateman.
COVID-19 still disproportionately affects minorities
Shiozawa, a medical doctor who is also a former Republican Utah state senator and regional director for the federal Department of Health and Human Services, didn't mince words about COVID-19.
"It's a deadly disease," he said. "It's a pathogen that we have never faced before."
He pointed out that in Utah, the crisis is disproportionately affecting several groups, particularly Hispanics and Latinos, Alaska natives and Pacific Islanders, and members of the Navajo Nation.
Utah Department of Health data shows Hispanics and Latinos account for 38% of the state's overall COVID-19 cases, despite making up just 14.2% of the state's population. Native Hawaiians and Pacific islanders account for 3.1% of the cases but make up just 1.6% of the state's population.
The disparity for American Indians and Alaskan natives is a slightly smaller gap. That demographic group accounts for 2.8% of COVID-19 cases in Utah and accounts for 2.3% of the total Utah population, according to health department data.
However, health officials have said San Juan County, which includes a small portion of the Navajo Nation, is one of the state's current "hot spots" for COVID-19, and the state has deployed mobile testing resources to the county to assist Navajo leaders in their pandemic response.
"It's really disproportionately affecting some of the groups," Shiozawa said.
He speculated that crowded living conditions, lack of access to clean water and good hygiene resources, and inability of people to stay home from work are contributing to the Navajo Nation outbreak.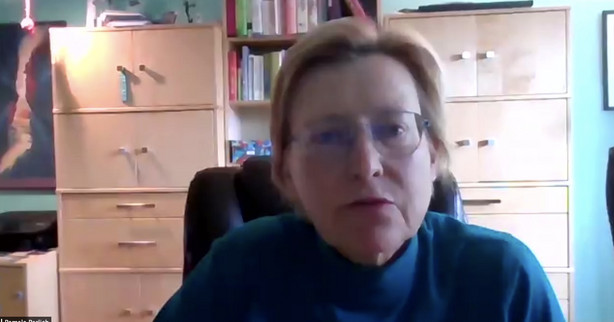 Salt Lake County's west side may be new COVID-19 hot spot
Shiozawa also described a "west-side shift" for COVID-19 to the western areas of Salt Lake County, which have become another hot spot for the disease.
Health department data shows a high COVID-19 incidence rate of more than 100 cases per 100,000 people in various areas of west and central Salt Lake County including Magna, West Valley City, Taylorsville, South Salt Lake, Murray, Midvale and Millcreek, as well as the Glendale, Rose Park, Downtown and Sugarhouse neighborhoods of Salt Lake City.
However, the state hasn't yet deployed any additional strike teams or health resources to those areas to fight the disease.
Shiozawa said that when emergency medical personnel from University of Utah Health have visited some of those west-side areas, they have noticed that multiple families are sometimes crowded into the same household, which makes social distancing difficult.
Last week, there were 20 COVID-19 patients in the intensive care unit at the University of Utah, and a significant number of those were from the same three families, he added, though he didn't specify if the three families were from the west side of Salt Lake County.
Social determinants of health create uneven playing field
Byron Russell, co-chair of the Multicultural Subcommittee of the Utah COVID-19 Community Task Force, said there are social determinants of health, such as life expectancy, for communities in western Salt Lake County, the Navajo Nation and elsewhere.
Social determinants of health refer to the conditions in which people are born, grow, live, work and age that can affect a person's overall health, according to the Centers for Disease Control and Prevention.
"These exist before the pandemic, but they are impacting us greatly during the pandemic," Russell said.
Areas on the west side of Salt Lake County may have food deserts, where access to fresh groceries is limited. Hospital and health care access may also be challenging. Additionally, larger amounts of people who work in service industries live on the west side, Russell added.
Large numbers of Hispanics and Pacific islanders are testing positive for the disease because they work in those industries and are on the front lines during the pandemic, he said. They don't have the luxury of staying at home.
Pandemic provides opportunities for systemic change
Wednesday, Perlich said the pandemic gives people the opportunity to consider what aspects of the old world they might want to carry over to the new, post-pandemic environment.
"We are ripe, I think, for some course corrections on some institutional barriers," Perlich said.
Russell echoed her statement. It's not enough now to simply support your local church or food pantry, he said. During and after the pandemic, it will take a collective effort of all Utahns to holistically address those social determinants of health that have been deeply ingrained in communities for generations, he said.
The multicultural subcommittee is coordinating resources and accelerating resource programs — and it's in a good position to do so because its members have strong connections to the communities who are being most affected, Russell said. Working groups are addressing specific issues, such as food and housing insecurity, that affect those communities, he added.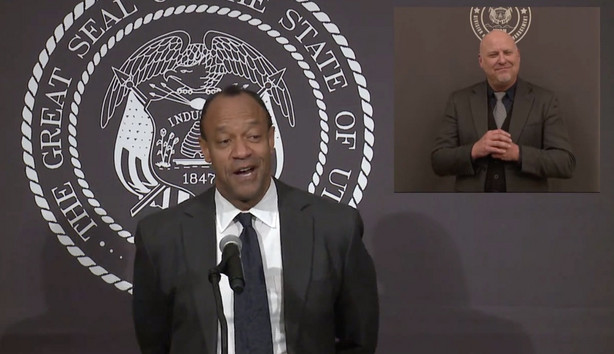 Still, subcommittee members have challenges reaching those community members during the pandemic, especially in disseminating information regarding COVID-19, Russell said.
Utah Department of Health press conferences are translated into 19 different languages in real-time. But the state still has work to do to reach the people who speak those languages and to continue to fund the translating programs.
The good news is that the pandemic, while tragic in some ways, gives Utah leaders and civilians an opportunity to re-examine the factors and institutions that created those social determinants of health, Russell said.
"There's optimism," Russell said. "The glimmer of hope here is that there's an opportunity to address systemic changes."
×
Related Stories