Estimated read time: 6-7 minutes
This archived news story is available only for your personal, non-commercial use. Information in the story may be outdated or superseded by additional information. Reading or replaying the story in its archived form does not constitute a republication of the story.
It can be overwhelming to make the right financial decisions with the current state of our economy. But, it's important to remember that this difficult time, just like past economic downturns, is temporary.
Fortunately, the economy was thriving before this latest decline, which will help us all recuperate faster when we rebound.
In the meantime, it's important to know how to make the most of your finances. These smart money moves can help you manage financial uncertainty.
Take a fresh look at your savings
The financial experts at Mountain America Credit Union advise saving 3–6 months' worth of your salary in an emergency fund. If you find yourself out of work due to the pandemic, that certainly qualifies as an emergency! Review your savings and make a plan for the best way to ration your funds.
If you're still getting a paycheck and don't need to dip into your savings yet, it's advised to continue contributing to your savings, if possible. Remember, just because we are experiencing an unprecedented time doesn't mean other emergencies are on hold. A natural disaster, home maintenance or added medical expenses can come at any time.
During this time, you may want to avoid adding money into long-term savings options like certificates—which charge a fee if you draw money out of the account before the maturity date. You'll want to easily access as much of your money as you can right now, just in case. After all, none of us know how long this pandemic is going to affect the economy and job market. Once things go back to normal, that's a great time to consider putting your money into a certificate.
Check your options—like deferred loan payments
If you are experiencing financial hardship due to COVID-19 and don't know if you can make your loan payment, check with your financial institution. There may be options for help.
Deferral—A deferral is an arrangement you make with the lienholder to postpone one or more of your loan payments. Many financial institutions are offering deferral options during this time of financial disruption. At Mountain America, we understand that the recent COVID-19 pandemic has placed a financial burden on so many. If you are interested in exploring this option, call our service center at 1-800-748-4302 or contact one of these departments directly:
Small business loans: click here for more information
Long-term mortgages: 1-888-395-3997 or lossmitproxy@yourmortgageonline.com
Consumer loans (credit cards, auto, RV, personal, student, home equity): 1-844-852-2405
Your bank or credit union may be offering additional options to help you through this time. Talk with them now.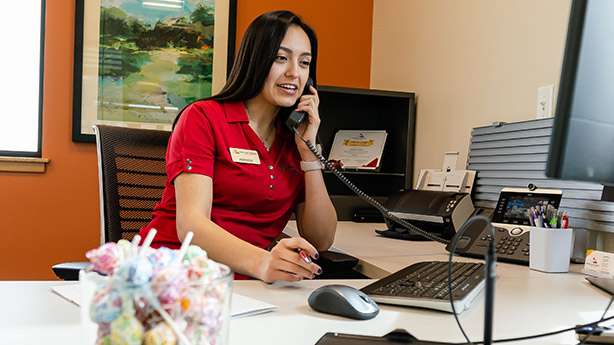 If you are finding that you can't meet other financial obligations, reach out to those creditors as well and ask for assistance. Some have specific programs in place, others will work with you to help you navigate the best way to keep you on track.
Take control of your credit
If you can, identify your go-to emergency credit card—choose one that has plenty of credit available—or consider getting a home equity line of credit (HELOC). That way, you have an open line of credit to draw upon if needed.
Be prudent with your credit. Don't sacrifice your future financial health to take care of the present. Exceeding your credit limit or making payments late could damage your credit score for years to come. If that happens, you may have difficulty securing a home, personal or auto loan. It can even affect your ability to rent an apartment or purchase a cell phone.
Think about refinancing or consolidating
With the recent turn of events, many financial institutions are offering options for debt consolidation. Check with yours and see what's available to you. You may be able to lower your overall monthly payment by consolidating your debt into one payment with a lower interest rate. Refinancing your student or auto loans could also be an excellent option to lower your monthly payments. These are great things to consider at any time, not just when you're facing an economic downturn.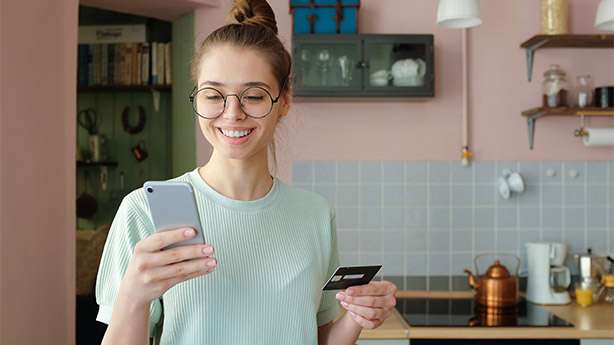 Take advantage of unused gift cards and credit card rewards
If you have any unused gift cards or credit card rewards, now is the time to use them. Gather up the gift cards in the kitchen junk drawer and at the bottom of your purse, hop online and cross a few things off your shopping list or order curbside pickup for tonight's dinner. You can also try redeeming credit card rewards to help your budget go further.
Hold off on major purchases
If possible, postpone major purchases. This will give you a chance to strengthen your finances and get through the initial hit to the economy. Once businesses begin to open and people are back at work, you can get what you need and it won't be so much of a burden on your budget.
Of course, if a major purchase is essential to your well-being at this time, consider speaking to a financial professional to get advice as to the best way to proceed.
Resist retail therapy
We all know that a little shopping sometimes makes us feel better. But, during these unique times, it's even more critical to plan for worst-case scenarios when it comes to your personal finances.
Dig deep and muster the willpower you need to avoid unnecessary spending right now.
Still think you need a mood-booster? Try window shopping! Feel free to peruse your favorite shopping sites to see what's available. Just add them to your online wish list instead of your cart.
Managing your finances can be a lot like starting an exercise plan to maintain your physical health—times of uncertainty are a great reminder of why this is important. While budgeting and saving can be difficult at first, taking the time to look at your emergency fund, establish a budget and prepare sufficient savings can give you peace of mind and long-lasting financial health for life's challenges.
×